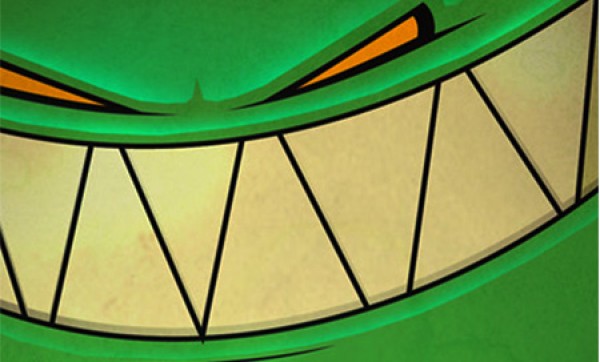 Jon Gooch, more famously known as Feed Me has been recently touring with an updated live show set up. During a mini-documentary, Feed Me explains the thought process behind the new production and how it came to be. Inspired by the original and unique Feed Me avatar, the set up resembles a grin that stretches for 18 feet. If you have yet to see it live, this video gives you a good sneak peek at what Jon Gooch has in store for you.
Feed Me also just recently released his new track titled Little Cat Steps, click on the link if you have yet to hear it.

Source: Music Radar
Who doesn't love cats? The internet sure adores them. Especially kittens. Kittens are the most adorable things on the planet. With that in mind, I'd like to present you with probably the cutest video you will see today. A kitten trying to catch... wait for it... the bass. This isn't breaking news, nor is it going to drastically change your world view. It's just supposed to make you laugh and say, "awww". Seriously though, does every article always have to be revolution...
What's better than putting space and cats together? Probably very few things. CAT TRVP, an up-and-coming producer from California who recently went through a name change, dropped his second single after leaving the Enteroar alias. "Space Cat" is a trap tune that will launch you into a blissful state above the stratosphere. The four-to-the-floor intro and bridge sections make for an upbeat juxtaposition between the two drops. The first sounding almost angelic with...