deadmau5 decided to put back some Coronas and live stream his Microsoft Paint skills the other day, and the result is both amazing and terrible at the same time!
First up, fans requested he draw up Skrillex and Marshmello — classic. He jumped on the opportunity to sketch the fellow DJs, and the images below display what he came up with.
Of course, there was no shortage of deadmau5 snark along the way. He wrote, "Not funny," next to Skrillex and Marshmello was pictured wearing a shirt with the iconic mau5head and sporting a trash can head.
YouTube Screenshot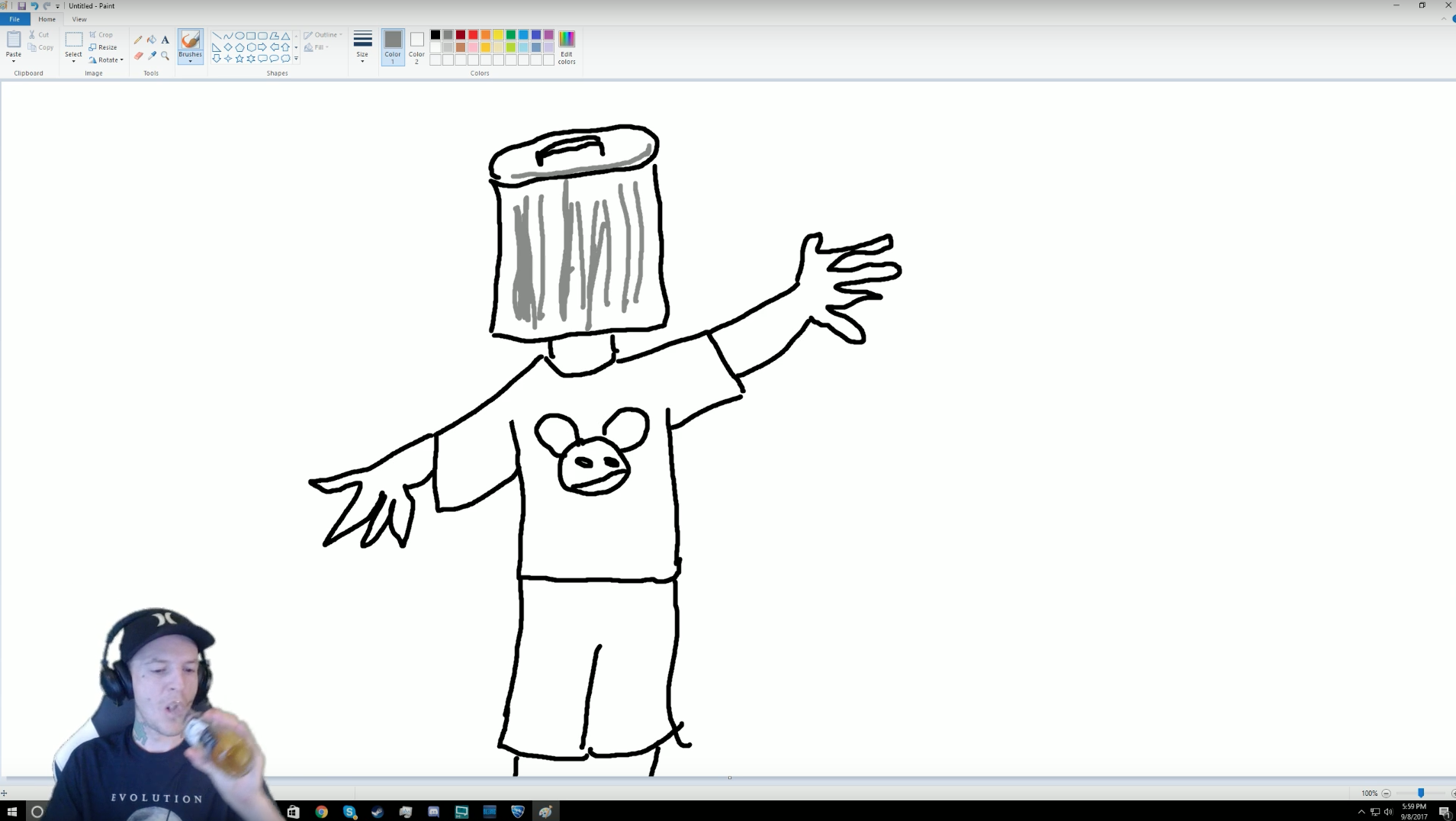 Throughout the live stream, he got a little tipsy while drawing up a slew of other fan-requested pictures: a "bro-dozer," a dancing Canadian bear, pizza, Nicki Minaj's "fat booty," Meowingtons of course, and many, many more ridiculous things.
Watch below, only if you have hella time to spare!
https://www.youtube.com/watch?time_continue=1068&v=vt8w9o1so-Q
Photo via Rukes