Bassnectar is back for another NYE show — this time it's going down in ATL!
The event was informally announced by Bassnectar yesterday within a family photo, which contained a clue to the location of the event. That clue ended up being a peach hidden in the crowd, otherwise known as the state fruit of Georgia. From there, it wasn't hard to figure out that the event was going down in Atlanta, a city very important to the Nectar fam.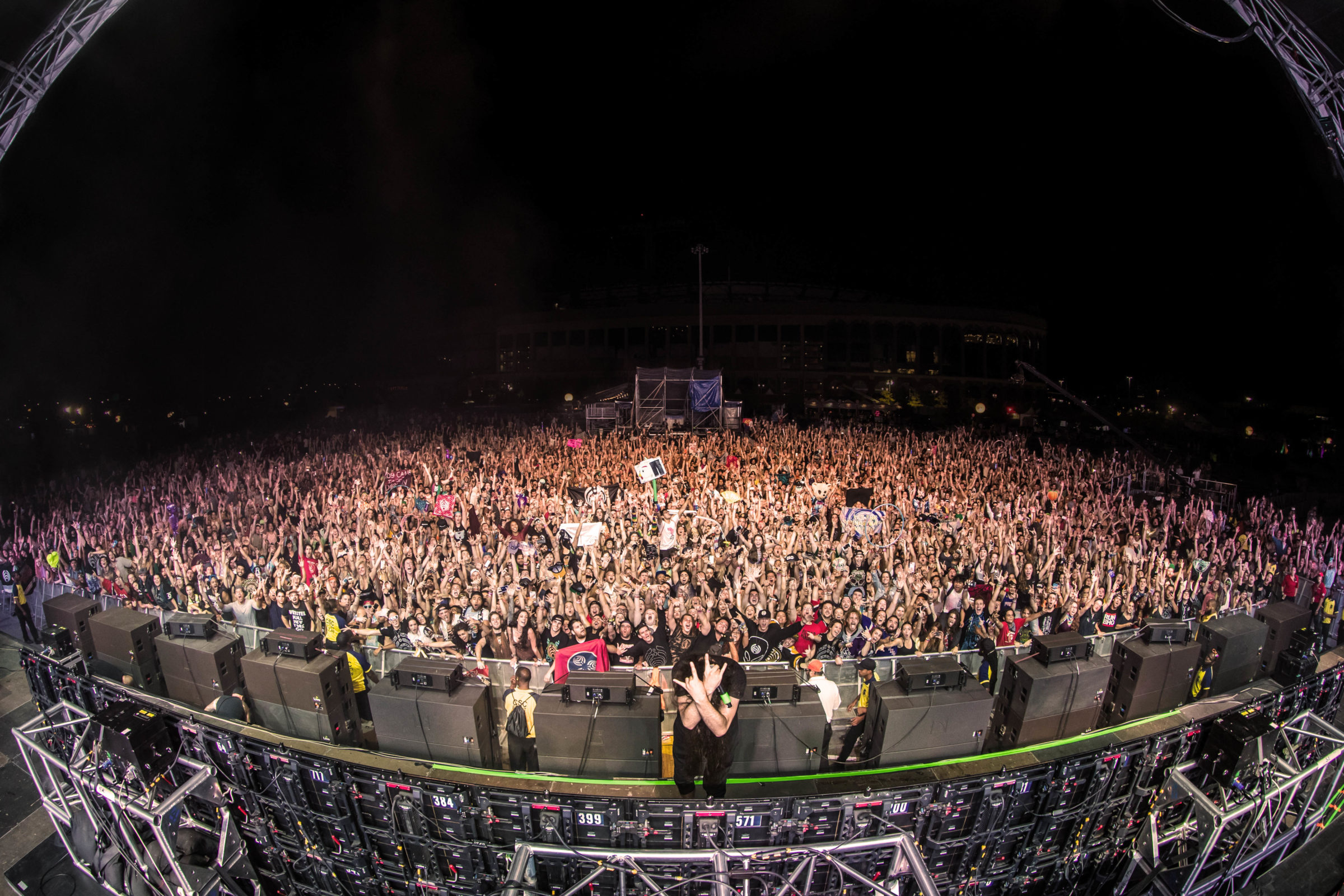 If you want to ring in 2018 in the most bass heavy way possible this is probably your best bet, as Bassnectar is sure to blast the crowd to outer space and back. What So Not, Ott, and Phutureprimitive will also join in on the fun, rounding out the heavy hitting roster.
"The excitement is gathering to a frenzy as we prepare to head down south for our annual NYE celebration, this year we are convening in Atlanta!!!" Bassnectar exclaimed on social media upon the show's announce.
"Our intention is to design a magical portal into an Alternate Universe… when you cross the Threshold we intend to explore new undiscovered dimensions using a time machine built out of human energy… sound unrealistic? We don't think it's unrealistic — we think it is inevitable."
Oh, man. Sounds like bass heads are in for a real NYE treat! The show goes down December 31st (obviously) at GWCC in Atlanta, Georgia.
Bassnectar New Year's Eve – Info and Tickets
Presale tickets go on sale tomorrow 9/20 @ 12pm ET
Public tickets go on sale Friday 9/22 @ 12pm ET
Visit bassnectar.net for more info
Feature photo via aLIVEcoverage | Family photo via Chris Lazarro for Freedom Film LLC