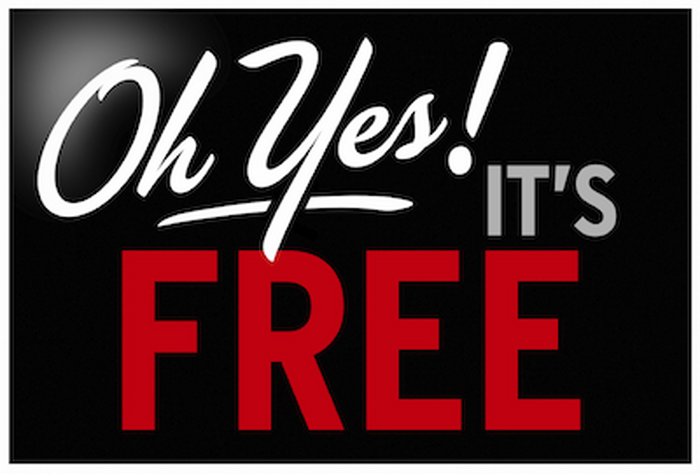 Every week there are an innumerable amount of free downloads, whether it's from big name artists or up and comers trying to get their name out there. Today, I bring you a recap of free downloads from last week for you to enjoy in the next set of seven days, or even longer!
Party tracks like Live City's progressive remix of "No Way" and Choppa Dunks remix of "GIOTF" will kick things off with a bang. As if those aren't different enough, we have Krumm's moombahcore collab with Wost that is one of the most unique tracks I have heard in a while and it in itself goes all over the place. Elaksi's new track "Want You" is the chillest thing in this package; the ambient downtempo record is my favorite from the Helsinki producer's cache. Lastly, we have an artist I just found in Hoverboots. His neuro-hop single "Mechanical Bullshit" is a super funky glitched out masterpiece that is pushing to be my favorite song from the week. Get all these wonderful free downloads and stay up to date on each of the producers involved for more good stuff in the future!

Free Download



Free Download



Free Download



Free Download



Free Download



Follow @TylerTrew23
There's no better way to start off Monday morning than with some moombahton from Choppa Dunks and Kapo, who give us "Spanish Fire" for this Your EDM premiere. The East Coast producers make a great pair and this track is great evidence of that. The dembow treat is a free download, but even if it were purchase, I'd have to get it. The crisp synths are layered just right and the arrangement provides for a very easily dance-able production. Kapo and Choppa brought the heat...
For this YourEDM premiere, Major Lazer's hit "Original Don" with The Partysquad got reworked into an anything but ordinary 100bpm gem. Choppa Dunks, Prince Fox and Wes Sanders must have had bass in mind because the thick sawtooth line heads the minimal composition that also features a little dembow action and of course some recycled vocal samples from the original. The cool thing is you can hear a little of everybody in this and if you can't tell I suggest going ...