Photo courtesy of snowbombing.com
A British man passed away after collapsing at Snowbombing Festival, an Austrian music festival running for its 15th year. The 25-year-old was experiencing chest pain, until he passed out at 4pm on the first day.
"The man was treated by paramedics but lost consciousness and died," said an official from Mayrhofen police.
Snowbombing Festival takes place at Mayrhofen ski resort in the Zillertal valley. It is a week-long event, with lots of bands and DJs performing. Here is this year's lineup: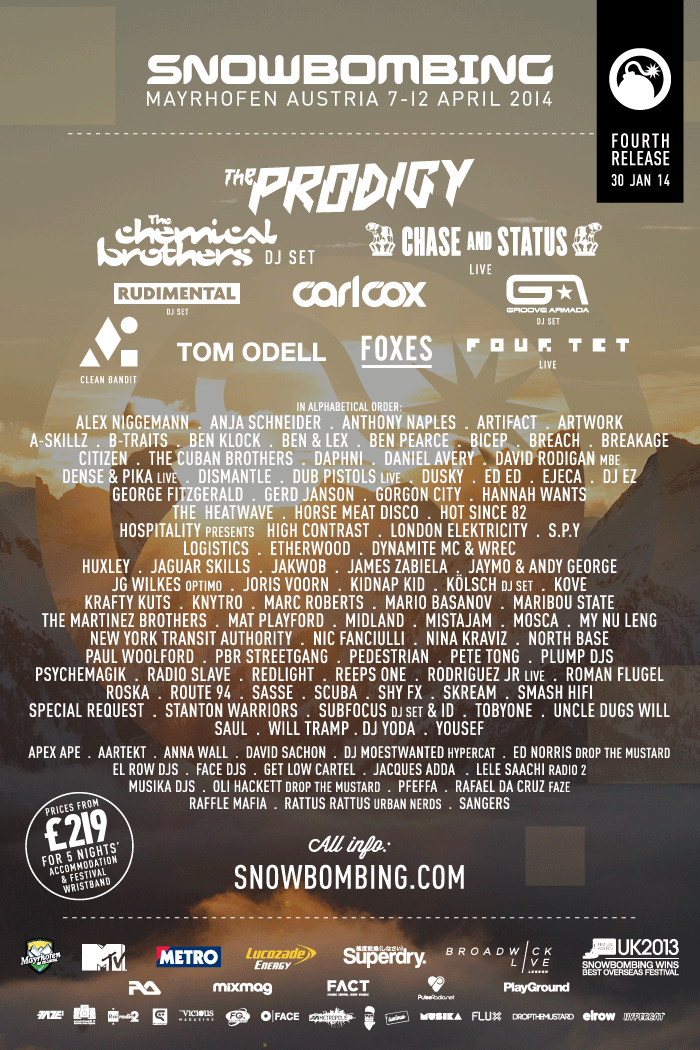 The organizers have already issued a statement:"We have offered every assistance and our thoughts are with the man's family. His next of kin are being contacted. We cannot comment further at this point."
Via: The Guardian