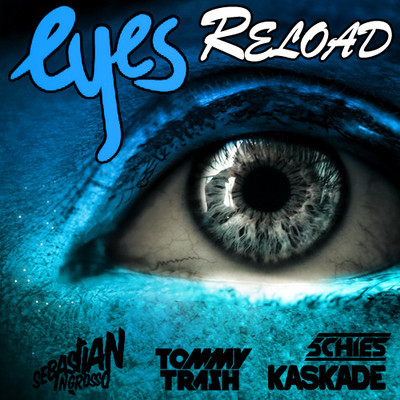 Well I hope you're not in the library when you listen to this one because this is a massive new mash-up from Kaskade and it's just what the doctor ordered. Side effects include: screaming, jumping, dancing, fist pumping, increased heart rate, crying, and just overall amazement. Voted America's Best DJ in 2011, Kaskade has been making a huge impact on progressive house and EDM in general for over a decade. In 2011 he released "Eyes" featuring Mindy Gledhill, which was a huge success throughout 2011 into 2012. Earlier this year Swedish sensation Sebastian Ingrosso and Tommy Trash collaborated on the club hit "Reload," creating another house anthem that you won't be able to escape from for years to come.
Just a few moments ago on Sound Cloud, Kasakde released an edited version of a mash-up creatively titled "Eyes Reload." This song gives the same anthem style feel you get from "Reload," but has that progressive feel with lyrics by "Eyes" mixed in.  This is definitely one of the better mash-ups you'll hear so put down what you're doing and turn it up.
"Eyes" is already a top hit from indie-pop duo, Futurecop!, and now receives a wonderful remix from the talented duo known as Follow Me. They give it a complete 180 spin, adding a beautiful melody that pulls you in right from the start. Blissful arpeggiated tones surround you as Lyon's charming vocals will leave you mesmerized. Every measure of this remix is perfectly arranged, building to an exhilirating climax to cap it off. Hear "Eyes" below and grab a free download...
I for one, am in love with the Kaskade "redux" sound. It is clean, nice house. This "redux" mashup of Kaskade's hit, Eyes, is just amazing. The only bass for the first part is a thumping kick that keeps the perfect house rhythm in time. Complemented by the classic kaskade vocals and a fantastic melodic synth, it doesn't get much better. [soundcloud url="http://api.soundcloud.com/tracks/100272111" params="" width=" 100%" height="166" iframe="true" /]