You remember Dog Blood, don't you?
Anyone who has seen Alex and Sonny aka Dog Blood live, certainly has the memory permanently ingrained as the cover photo of the Facebook profile that is their brains. They closed out the OWSLA/Boysnoize 3D Tent at Electric Zoo in 2013, bringing audiences to their knees as their set came to a close. They were on fire that entire festival season, from Ultra where their sets befuddled fans perplexed as to the whereabouts of Sonny Moore at one of the biggest festivals of the year.
By Electric Zoo, the confusion hadn't settled. the dust  of festival grounds kicking up in the faces of those who still had no clue or were just gaining a clue about the supergroup before the most supergroup of all was formed.
True fans have been waiting for quite some time. Prayer hand emojis filling the screens of their minds in anticipation for news, hints, even some cryptic social media post form Alex or Sonny or both about new music from the duo.
Emojis for everyone, because here is something good.
Boys Noize just took to Instagram to share what could be some incredible news. Below you can see a cryptic picture accompanied by "#db." In the image, you can vaguely notice the Dog Blood symbol which could be indicative of the great return of one of our favorite super duo.
Now, we pray and wait.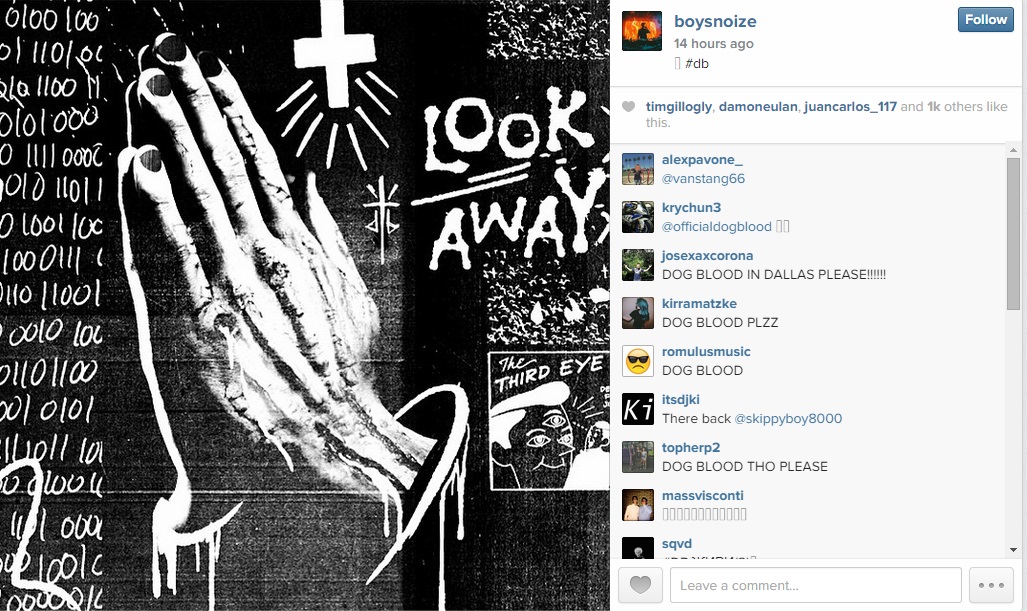 Photo Credit: David Brendan Hall