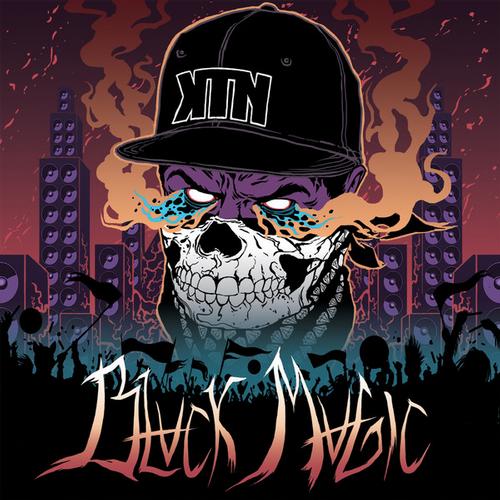 Known for his genre-bending productions and high-energy live sets, Kill The Noise has become a favorite among bass music fans over the last few years. His new Black Magic EP has been highly anticipated since, well, his last EP Kill Kill Kill came out around this time last year. Again, he has teamed up with Skrillex's OWSLA label and created one of the most exciting new EP's of 2012. His ability to work within multiple genre's is impressive to say the least, and something I wish more producers would further explore.
Grab the whole EP here on Beatport.
Thumbs Up, his collaboration with Feed Me, is a moombahton/110 effort that sounds a bit like Feed Me's One Click Headshot. Thumbs Up is just as groovy and danceable as it is hard; the bass guitar samples and child vocals pair with the growling bass synths and it just works.
Mosh It Up is probably my favorite track on the EP, it's a bit different but the change in style is much welcomed. The song begins with some hip hop/trap style drums before dropping into a kuduro-esque screeching rave titan. Throw in a trap centered drop in the middle before bringing it back to the kuduro-style beat and you have yourself an absolute weapon for any live performance.
BLVCK MVGIC (Kill The Noise Pt 2) is a culmination of KTN's many styles. It's drumstep with a hypnotizing lead synth and continues the theme he began with the Kill Kill Kill EP.