Philadelphia loves GTA. Every time they've played here the crowd has increased in size and energy, as the duo's sets get better and better. Though the wintry February air was brutal, conditions were still right for their return to Philly, this time with another Philly favorite: TJR.
We wanted to tour with someone that had the same level of energy as us, as well as someone with three letters in their name. GTA…TJR…it just worked out.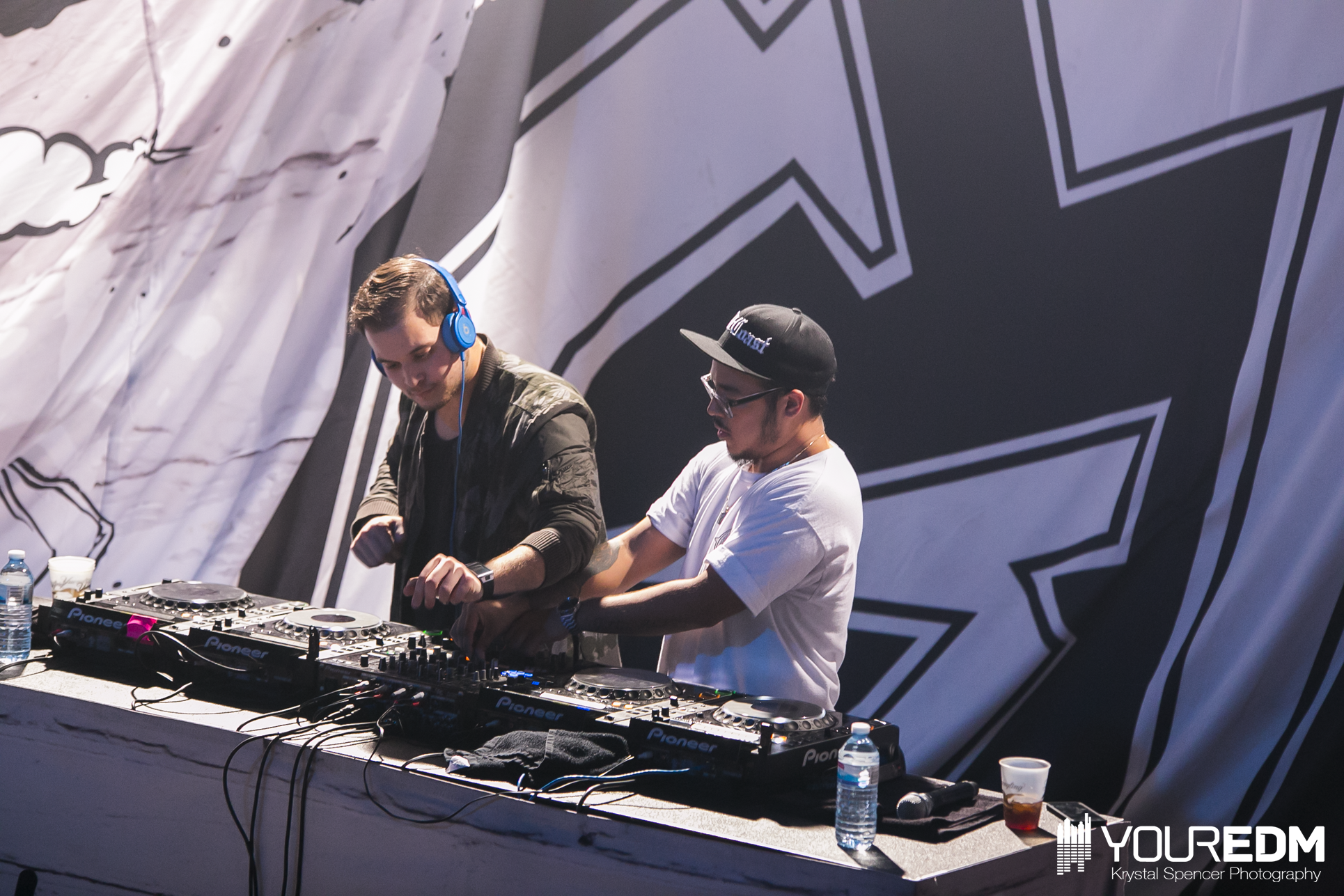 Matt and Julio are the type of artists who don't take their fame for granted. As we walked outside from the stage to the green room, they stopped to say hi to fans who waited in line for the sold out show. They also took the time to chat extensively with everyone selected for the meet and greet, rather than simply taking a picture and rushing them out the door. It's the little things that resonate with their fans, that built them the audience that got their latest track "Intoxicated" with Martin Solveig to #1 on the Beatport chart this month.
He hit us up actually and asked to do a track together, it was crazy. We're always interested in making music or working with artists that people wouldn't expect us to.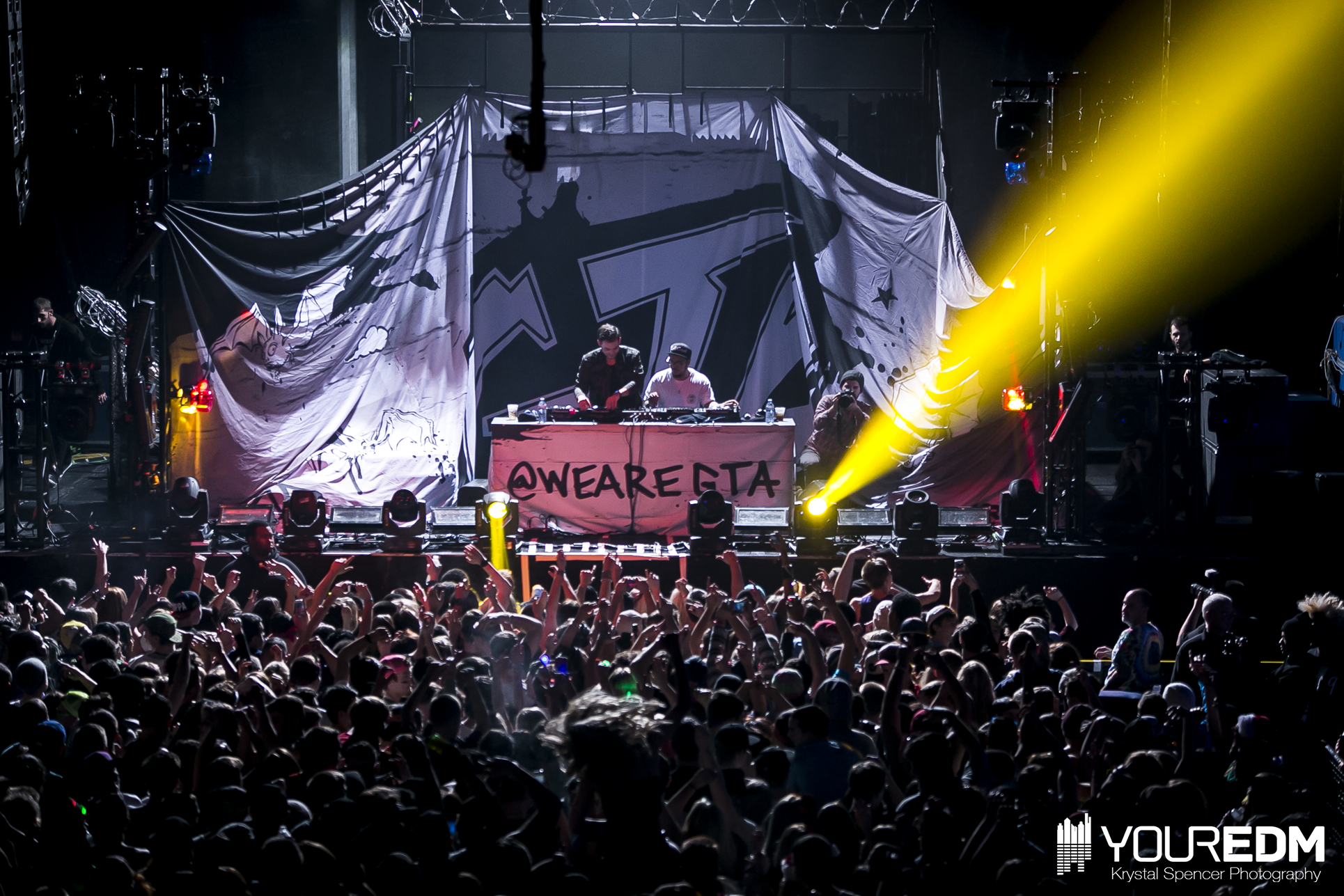 It's this idea – "Death To Genres" – that's really helped them pick up steam over the past few months. As genre lines become more blurred, the movement of not caring, of playing unexpected songs and surprising audiences, has become the new standard. Last month, The Light Group announced that GTA would be returning as residents this year at the Cirque du Soleil-inspired Light Nightclub in Las Vegas.
A residency in Vegas is what you're supposed to do now. There's always been this idea that you're not allowed to push the boundaries too far, that you can't play whatever you want and expect the crowd to love it. We just try to play music that we love that gets people to have a good time, and that can be trap, future house, hip-hop, anything.
In that respect, GTA really does stand for Good Times Ahead, though at one point in the interview, the T stood for tacos.
…oh man, could you imagine if we went on tour in a taco truck? We could park it outside of every venue and hand-out food after every show. Or only play in Taco Bell parking lots. GTA: Good Tacos Ahead.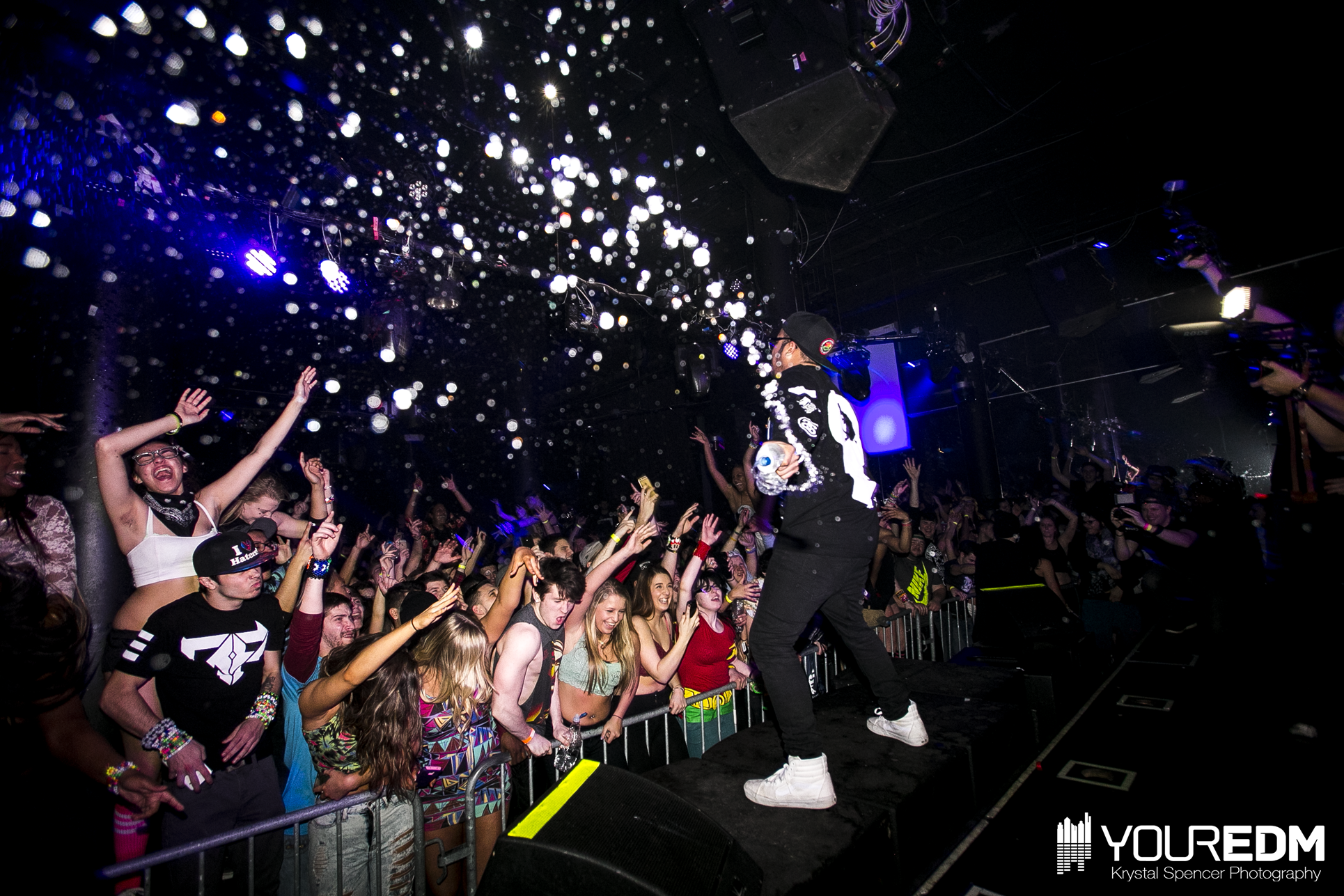 When they're not talking about tacos or video games, GTA is truly focused on perfecting their craft. A Beatport #1 and a headlining tour to start the year aren't enough; it's just the beginning. The duo continue to take risks during their performances, not only with high-flying antics during their shows, but they've been slowly steering away from trap heavy sets in recent months as well. But that's not to say they don't how to level a room, it's just a different set of tools now: house hits like Shift K3y's "I Know," Party Favor's rework of DJ KOOL's "Let Me Clear My Throat," and even a little future house; nothing's off limits.
As the tour rounds out its US shows and heads to Canada, GTA are stealing away every second to produce music to prepare for Ultra Music Festival next month. And with an unexpected hit like "Intoxicated" under their belt, it's almost impossible to guess what's coming next. Still, two things are for certain: there will always be Good Tunes, and Good Times Ahead.
[foogallery id="116340″]