Just yesterday, Refune Records master Sebastian Ingrosso and his two protegees Alesso and Otto Knows delivered a cryptic message on their social media outlets (facebook, twitter, etc…). This message focused on the tag line "I am mixed up" and is accompanied with a rubiks cube that displays letters on all of its sides. When lined up together, the letters, unsurprisingly, give us the names of Sebastian Ingrosso, Alesso and Otto Knows followed by "All Mixed On Halloween?" Now if you follow the url link to the website, you will discover that in the foreground of the cube is the New York skyline. To be honest, you do not need to be a genius to understand that on Halloween weekend there will be an event will all three artists in New York, but the question remains concerning the actual date of the event.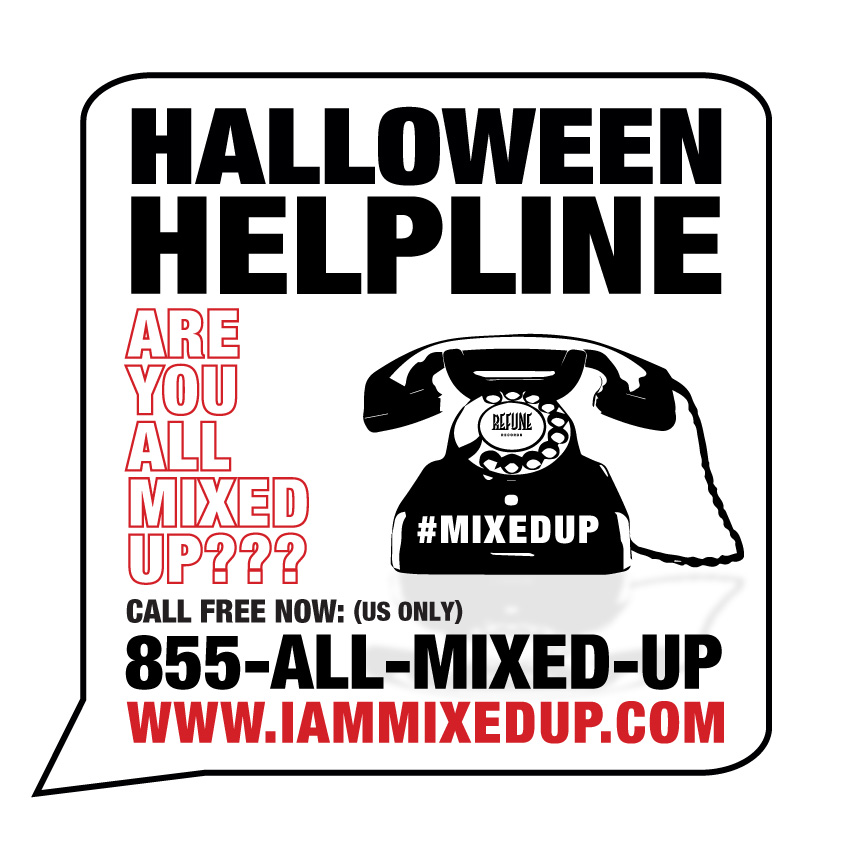 In addition to the website and the cube, you can call a toll free hotline 855-ALL-MIXED-UP or 8552556493387 (as long as you're in the US) that will give you a specific message. To save you the trouble and hassle of calling, here is what you are told once you call:
"Are you mixed up? (attempt at evil laugh…but fails) Welcome to the halloween hotline. Remember 102, 712 — you will need this in the future… check back here often for updates."
Let us know what you think of the message and the numbers in the comment section below.
Link to the website: http://iammixedup.com/
Update: Everything has been revealed with the latest picture posted throughout the three artists' social medias. So it appears that two events will be hosted at Pier 94 & The Haunted Coliseum on October 27th. You can now call the following number to receive your pre-sale ticket code 855-ALL-MIXED-UP or 8552556493387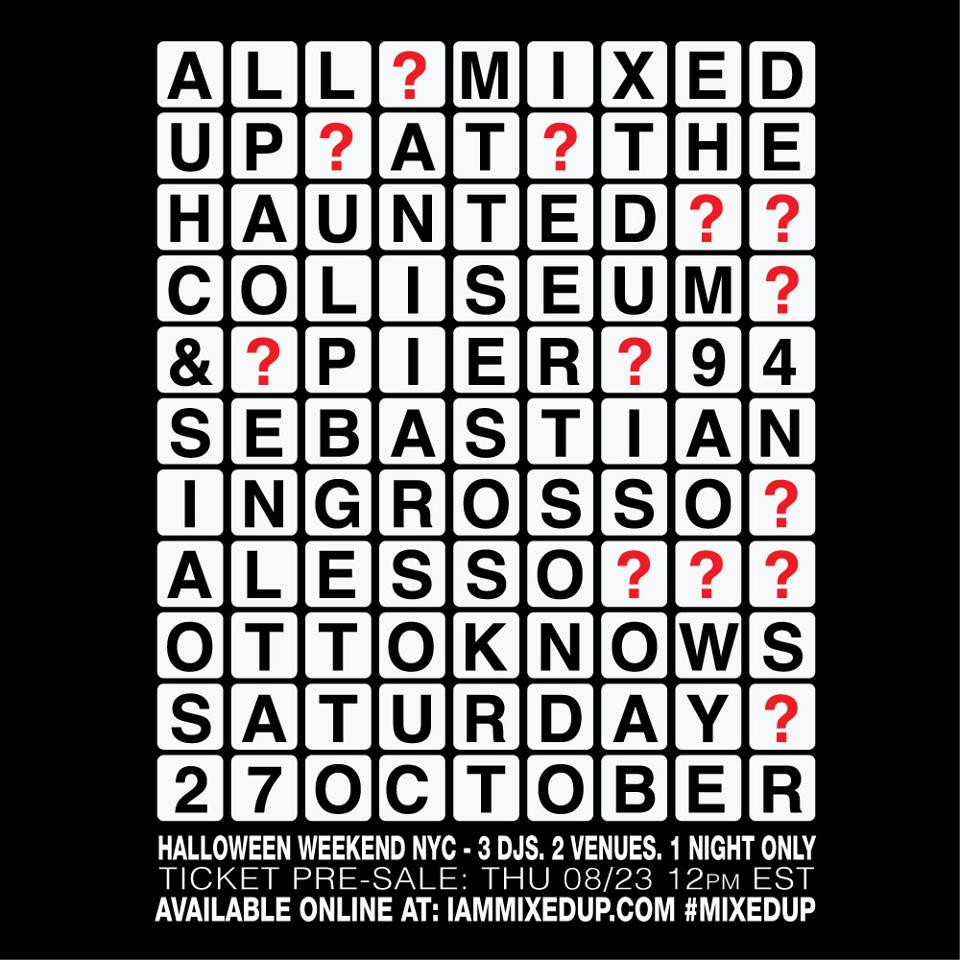 Click here to listen to and get tracks by Sebastian Ingrosso