Peacetreaty released their first track on Beatport in 2009, and by 2010 they were some of the fastest rising producers in the underground scene. By the second half of 2010 the duo, at that time a trio, had scored themselves releases on some influential labels. Lektroluv released their song Change as part of the influential I Love Techno 2010 compilation, and they had secured an official remix of Swanky Tunes' Across The Light on Laidback Luke's Mixmash Records. In addition to all of this, they were spreading their name even more by releasing even more original tracks and unofficial remixes through their Soundcloud, the remixes often having interesting names such as "Tecate & Bourbon Remix" and "Ketchup Remix".
Peacetreaty – Cheaters (right click Save As to download):
Afrojack – Real High (Peacetreaty Sierra Nevada Remix) (right click Save As to download):
The main thing that people were starting to notice about Peacetreaty was how skilled at production they were. There was an instance where a few blogs began posting a remix of Hardwell & Funkadelic's track Girl Get Down, claiming the remix had been done by Laidback Luke. Luke responded that the remix wasn't his and when things surfaced that the remix was actually done by Peacetreaty it had already generated a bit of interest. It was a testament of their skill to be compared to such a high profile star in the scene though.
Peacetreaty – Deepher Insideher:
One person who began to notice the group was Steve Aoki, who signed them to his label Dim Mak in late 2010. This is where the group would begin to shine. They did official remixes of Dada Life's White Noise / Red Meat and Sidney Samson & Steve Aoki's Wake Up Call , and released their first EP, Cal State Anthem in the early part of 2011. Their style was different than most other producers, they fused Dutch House, Electro House and Techno into a distinct sound, each track sounding different from the last. My personal favorite off the EP was Cold Blank's remix of the title track, which Moby listed as one of his top 10 tracks from the year 2011.
Peacetreaty – Cal State Anthem (Cold Blank Remix):
By midway through the year, Peacetreaty had worked their tracks into the mixes of many DJs and playing large scale festivals, such as Insomniac's Nocturnal Wonderland. Today, they continue to experiment with new sounds and try new things while playing more and larger shows than they ever have before. They are set for a big year ahead in 2012, which you can read about in our interview with the duo below: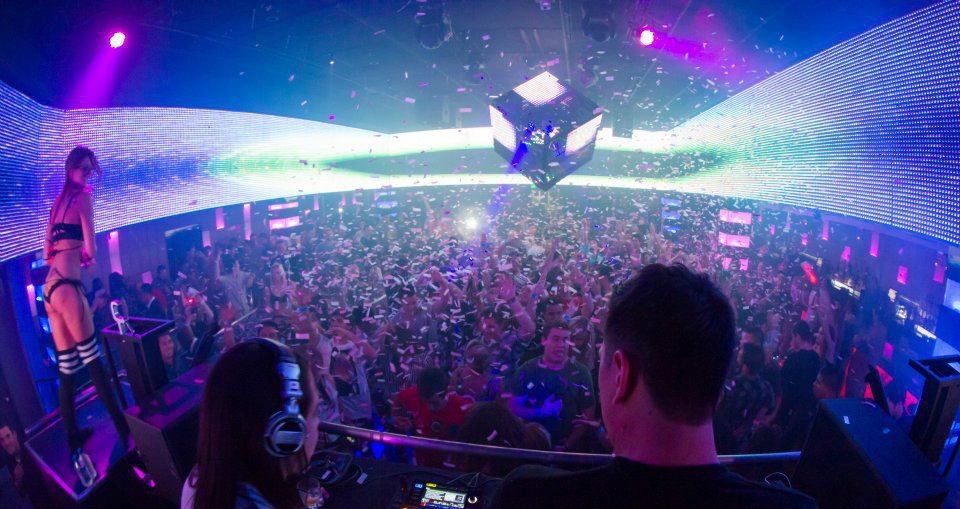 (photo taken from Peacetreaty's Facebook)
Your EDM: Your most recent single In Time was a real treat to hear–it's a beautifully composed big-room tune with an incredible vocal. What can you tell us about working with Anabel Englund, the talented voice that brings In Time to life?
Peacetreaty: Thank you for all the support and love. It was a really smooth process even though it was our first time working with a vocalist male. Our mgmt had found her on Youtube and directed her to our attention. I remember the video was of her covering a Feist track, and within seconds of watching and listening, Angelo n I were like instantly hit with the feeling of "we have to get her!" Our good homie Wes aka Diplo let us do the recording at his studio which was a big help since we don't have any of that expensive vocal stuff in our studio. For her being only 19 years old she sings so well and it sounds so full. We are looking to be collaborating on another track with her possibly on the upcoming album.

Your EDM: Dim Mak has garnered significant attention in recent years through many consistent high-quality releases, both in the mainstream and the underground. What has been your best experience with the label so far?
PT: The best thing about the label is its a big family in a sense. We have gotten really close with the everyone, which has really help build the relationship between us as the artist and them as a music label. If we didnt like how it was going we simply wouldn't be doing this album lol. As far as the best experience we shared with the label, was probably the Dim Mak stage at Tomorrowland in Belgium. That was just unreal. The stage was packed the whole time and to see so many people in the crowd representing their country by holding up their flags was a image and day we'll never forget. The coolest thing about that whole experience was Steve asked everyone to come up singly to play a track with him during his set. It was a shocking to image to see so many kids moving and dancing to "In Time" which was the track Steve picked to have us play with him.

Your EDM: What are some of your favorite tracks to play out lately?
PT: There are so many great producers these days that its hard to keep an ear on a couple of favorite tracks. Some big tracks that we have been playing out lately are from artists like: Firebeatz, Nilson & 8th Note, MakJ, Otto Knows, Autoerotique, David Jones, and Deniz Koyu. I think the Deniz's remix of Spectrum is godly tune. Also, the mowhawk friendly Albin Meyers track The Beast and Bartosz Brenes and Tony Romera's remix of Chuckies track Breaking is a festival bomb.
Your EDM: Summer is always a huge time for the dance music world; hundreds of festivals around the world gather people together to enjoy the gorgeous weather and uplifting vibes. What's been your best show experience this summer?
PT: We definitely think hands down Tomorrowland was the best out of all of them. Playing the Super, You & Me stage at EDC Las Vegas and New York was crazy. It was awesome that Laidback Luke had invited us to come play with him at his events. He is definitely somebody we look up to since the beginning. All the gigs were really great because in the end people from all over come out to see you play and you have no clue that this many people listen to your music not to mention know who you are.
Your EDM: Tell us a bit about your upcoming projects. What else do you see in your future.
PT: We are currently wrapping up our album which will be released with Dim Mak. There should be 2 more singles coming out before it drops which those will be more of that high energy big house that we are known for. We are collaborating with so many great artists on this album thats every track is something special. Just to name a few are, Bassjackers, John Dalhback, Albin Meyers, Dzeko & Torres, Dimitri Vegas & Like Mike, and some more. We want to make a timeless album that shares a story of how we as producers have progressed musically. Also we have 2 remixes dropping this year for Robbie Rivera and Hot Mouth. basically we cant wait for all of this music to come out 🙂

PT: Thank you guys for your time and taking interest in us. We appreciate it and wish you all the best of luck on your future! Cheers Josh & Angelo.

Dooze Jackers – Got Line (Peacetreaty Remix):
Diplo & Oliver Twizt -GO (Peacetreaty Remix):
Peacetreaty ft. Anabel Englund – In Time: