I had a lot of expectations for Beyond Wonderland in the Bay Area, so when I arrived at the Oracle grounds in my city of Oakland I was excited, anxious, and curious as to how things would turn out. I was initially scared because of the massive looming line, which encompassed will call, security, and admission to the festival. Luckily the line moved relatively quickly and we were inside within a half hour. I got a later start than I had anticipated and ended up missing TOKiMONSTA and Clockwork, so as I arrived I made my way to the end of Otto Knows' set so I could get a good spot for Mord Fustang.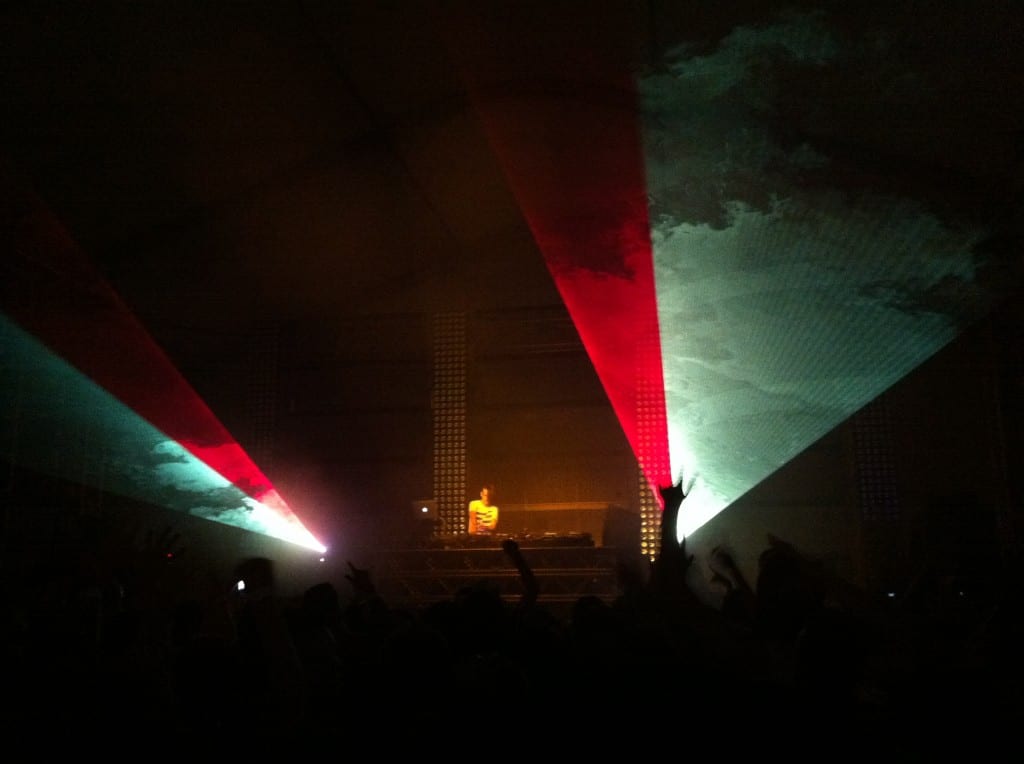 I have been a fan of Mord Fustang since his release, but never had the opportunity to see him live until now. Upon listening to his recent set at Electric Zoo I knew I was in for a treat. Although the tent was only about 1/3 full at this point, Mord still brought the energy level up to 10 and his selection of electro house had everyone that was there engaged and dancing. He played a fantastic selection of his own originals and other great tracks. The crowd cheered when the first notes of The Electric Dream became audible, and he played personal favorites of mine Nuke by Wolfgang Gartner and Suplex by Nom de Strip.
My only complaint is that I wish his set were later in the night so that it would have been more crowded. Other than that, my first experience with Mord Fustang was a great success.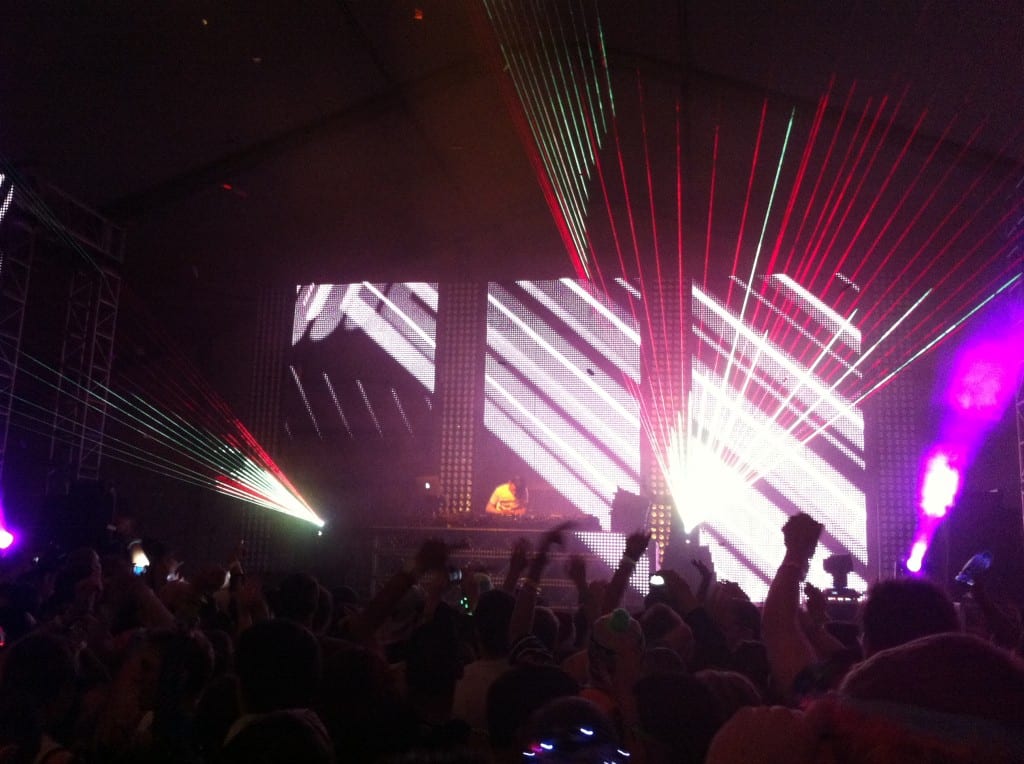 Next up came rising trap producer RL Grime, on the Caterpillar's Garden stage. The highlight of my festival experience came as RL Grime began his intro. The two hundred or so of us at the stage packed to the front in anticipation as he began with a few recognizable trap vocal samples. Without coordination, myself and the person next to me happened to guess the next sample would be "damn son, where'd you find this?!" and exclaimed it at the same time. I took that as a sign from the universe, and proceeded to dance as hard as I ever have for the next hour.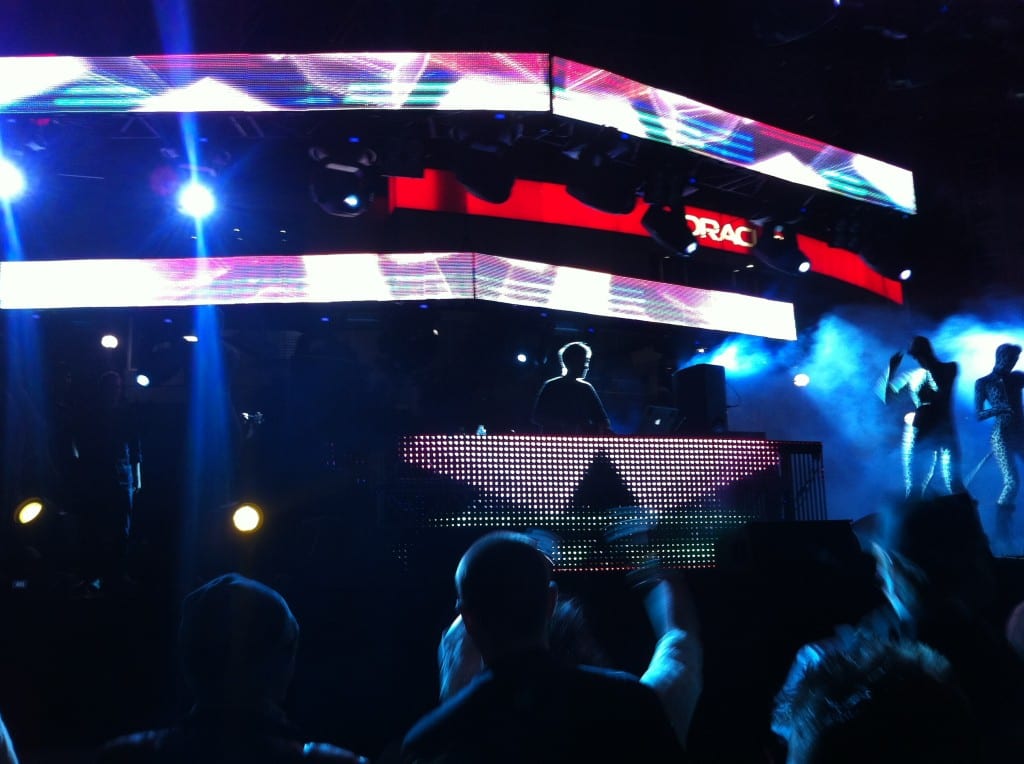 Even though the crowd was small, I had never seen a group of people all dancing so hard together. RL played all the hits; Masta Blasta (The Rebirth) by Dillon Francis, the Baauer remix of Flosstradamus' Roll Up, and his collaboration remix with Salva of Mercy. RL exceeded all of my expectations and left me thoroughly sore from dancing so hard the next day.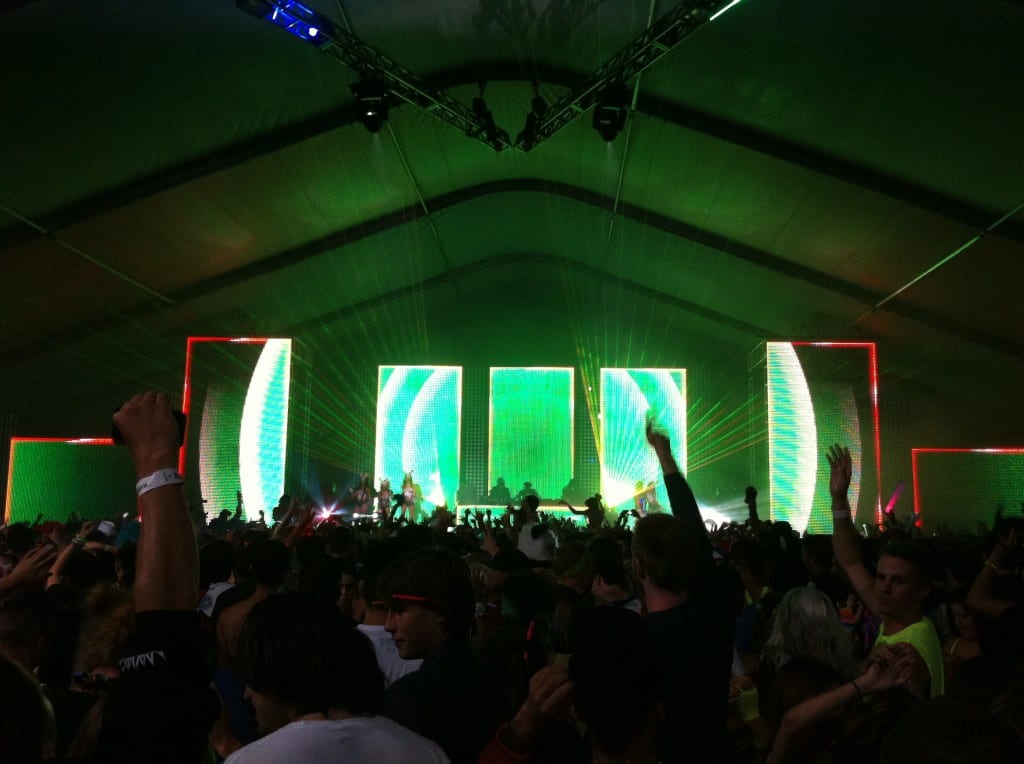 After RL Grime we headed over to the DJ I was most excited to see, the dirty Dutchman Chuckie. Similar to Mord Fustang, my efforts to see him have always been marred by an artist cancellation so I was excited to kick things off. What happened in the next hour was the equivalent of Chuckie acting as puppeteer and the audience as one collective puppet. From the moment his set started, he had everyone in the tent under his command and was able to take risks he knew would work. He mixed an incredible amount of songs into the his hour.
There were recent hits of his such as 1,2,3,4, the Tony Romera remix of Breaking Up, Electro Dude, new unreleased tracks and recognizable vocal samples from hits Who Is Ready To Jump? and Chris Kaeser's I'm In The House, a classic favorite of mine I hadn't heard in years. His set had so much energy and you could tell he was having a ball up there with the lively crowd.
After Chuckie, we headed over to Sander van Doorn and secured a good spot as Dirty South closed out his set. This was the first time I had stepped into the Queen's Domain, and there were even more lasers shooting in every direction than the previous stage. I had seen Sander once earlier this year and been impressed by his set, but I was not prepared for what he would unleash on us next.
It's been a while since I left a set absolutely flabbergasted, but that is truly how I felt after seeing Sander. The absolute best DJ sets for me are those with a ton of songs I have never heard before, and that's exactly what Sander brought to the table. The first half of his set was just hard, raw, and energetic. Big room meets Dutch house with a touch of harder trance. He opened with his recent collaboration with Julian Jordan, Kangaroo, and included his new edit of Inpetto's Shhh! The latter half of his set was a blend of melodic and big room, where he played favorites such as Koko and Nothing Inside before moving back into the harder stuff. To put an end to his amazing set, he left the decks and stood in front of the crowd and threw his headphones out for one lucky fan to grab.
To wrap up the night, we headed over to Alesso's set as I was curious to see if he would change things up from his usually predictable selection of commercial house. He didn't really, but the energy in the tent made up for his lack of interesting song selection and I was swept up into the middle of it all, raising my hands and jumping up and down in unison with the thousands to hits like Raise Your Head, Kick Out The Epic Motherfucker and Calling.
Overall, the night was a big success. The lines for the bathroom and free water weren't long, the production of the stages was on point, and the energy of the crowd was exceptional. I'm a little worried the festival won't return to the same location next year due to the noise complaints lodged by many residents near the venue, but we can only hope.