Photo courtesy of bostonmagazine.com
The post-apocalyptic shock of the Boston Marathon massacre has made the residents skeptical in attending crowded events. Any gathering could be a potential threat, and the Boston Police has taken new measures to ensure the safety of the attendees of Boston Calling Music Festival.
The festival takes place in May and September, and it consists of a mostly indie lineup. Festival goers that attended the first chapter of the festival came to a surprise at the entrance. They did not have to deal with a large number of police officers and extensive security. Even though the event is one of the biggest gatherings after the marathon, the feds ensured its safety through different means; facial recognition technology.
The program they have been utilizing has been created by IBM. It used security cameras to identify distinct features on humans, such as baldness, eyeglasses, skin tone, torso texture, and beards. Then, the Boston Police department and the IBM staff were able to monitor the event live, while looking for keywords on social media.
One of the capabilities of this new technology was the capturing of every face that entered the door. This is where it gets controversial. I acknowledge and appreciate when the feds want to make events safe for everyone. However, not everyone is there to cause harm. People just want to have a good time, and invading their privacy is not the best way protect them. On the other hand, the festival did not have any bomb-related incidents. The problem is where to draw the line.
Here is the lineup for anyone who would love to check out the next one in September: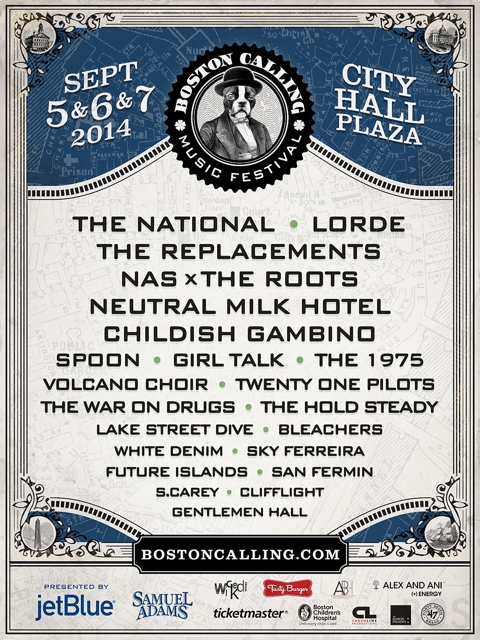 Photo courtesy of brooklynvegan.com
via: Noisey @ Vice