Hammocks have become a staple music festival enjoyment accessory. If you've ever walked through the Electric Forest you know that festival experience is greatly enhanced if you and your friends can quickly hang a hammock and veg out in the beautiful Sherwood Forest. Having a compact, lightweight hammock at your disposal can even get you unobstructed views of the stage while others struggle to see over the crowd. As more weekend-long camping festivals pop up all over the country, the more educated and prepared we must make ourselves to maximize our good times this upcoming festival season. Is a hammock exactly what you need to add to your rave repertoire to augment the best weekends of your life? Are they compatible with the Leave No Trace attitude of picking up after yourself at festivals and leaving minimal footprints on our earth? We took an in-depth look at ENO Hammocks' One-Link DoubleNest Sleep System Hammock through our festival-veteran eyes so we could tell you if they live up to the hype and their price tag.
ENO's Tips About Responsible Hammocking
Hammocks generally leave a very small footprint and are prime examples of a minimum impact shelter. The smaller your footprint, the less likely you are to impact existing plant and wild life
ENO uses "tree saver" straps. These are wide straps made out of nylon/polyester webbing that go around the tree to minimize girdling and damage to the bark and cambium layer, which can cause wood tissue death. Never use anything made from a non-tree-friendly material, such as plastic zip cords. Never hammer/screw anything into the trees. Leave No Trace recommends straps with a minimum of 1″ in width.
Look for an established, or already existing, campsite to set up your hammock. As prescribed by the Leave No Trace Principles: "Good campsites are found, not made. Altering a site is not necessary. Keep campsites small. Focus activity in areas where vegetation is absent."
Don't hang your hammock from any dead trees. You could hurt yourself and alter the area around you if the tree were to fall or break from the result of your hammocking. Even if your chosen tree looks alive, check above you for dead branches and/or fruit that could fall.
When you are done, pack everything up and inspect your campsite for anything you could have left behind. Double check all trash and leftover food is packed up and taken with you.

Pros
Compact. Smaller than most tents. You can easily  pack this entire sleep system along with all of your festival gear.
Light weight. Doesn't add so much weight that it would negate the perks of having it at a fest. If you want to only bring the hammock you can leave the rest behind for your next camping trip.
Set-up is quick and easy to understand for beginners. I have never owned a hammock before and set-up instructions for this sleep system were easily understood and equipment was easy to work with.
Comfortable. Two people can easily fit inside and you still feel stable and safe unlike some other brands of hammocks.
Cozy. Two people can easily enjoy the rest and relaxation of a ENO DoubleNest Hammock without feeling claustrophobic for an extended period of time.
Sturdy. We never felt like the materials or straps would give out even though two bodies (300 lbs) were suspended.
Bug net was easily installed over hammock and design makes getting in and out of the hammock non-cumbersome.
ProFly Rain Tarp was large and easily positioned for optimum sun or rain blocking.
Battery operated Twilights are lightweight and could easily be placed on the tether rope of the bug net or anywhere you would like for a little extra illumination or a little more pizzazz.
You can set Twilights to blinking mode to alert your friends which hammock or campsite to come to in a crowded festival.
Twilight on/off switch is easy to locate in the dark by feel making these excellent for a music festival or in the dark night of the wilderness.
Durable and hardy Hi-Fidelity Speaker encases your cell phone while it plays your favorite song for maximum protection from falls and the elements. Can also be conveniently hung from bug net tether line, a tree branch, your belt loop–anywhere you want.
Cons
ENO's cheapest hammock serves 1 occupant and costs $64.96. This price might seem high to those of us entering festival season on a budget.
I wish it came with a sturdier tether line for the bug net. What comes standard is kind of a cheap string. Pictured below is the $21.95 ENO Talon Ridgeline tether you can purchase separately that looks from pictures to be higher quality and includes an extra overhead pocket for storage.

The Hi-Fidelity Speaker would make a true audiophile cringe. Listening to Trippy Turtle's latest release "FoFo" you can hear this portable speaker doesn't have the power you wish it did. But keep in mind it's $20, protects your cell phone, and plays your favorite music while easily hanging anywhere you go. If you put your cell phone in the provided pockets the sound doesn't escape through those materials, and the quality of this speaker is equivalent to your cell. When you take everything into consideration it becomes worth the $20 to have this as a part of your hammocking experience.
Is It Worth It?
Yes.
I will not do another Electric Forest or similar festival without bringing one of these. I can't wait for my next opportunity to use my ENO Hammock it was so enjoyable. From easy set up to being able to relax and chat with a friend comfortably, everything about it was great.
The ENO DoubleNest Hammock is a perfect fit for a music festival fanatic. It provides leisure, comfort, safety and most importantly embodies the spirit of festivaling because you can enjoy it all with a loved one. It's an essential part of enhancing the experience of music and togetherness we seek.
ENO isn't only a brand that sells high-quality hammocks, they're a brand that also teaches you to care for our earth while you're enjoying your time in it. They preach Leave No Trace and want you to look outside of yourself and care about everything around you. This is a sentiment that parallels why we love going to music festivals. A company that embodies PLUR who also makes top of the line festival-enhancing products has my vote as a staple accessory this 2015 festival season.
I am not the only one who thinks their products are top tier; ENO has also won Outside Magazine's Perfect Things in 2013, National Hardware's Retailer's Choice Award and 50 Campfire's Gear of the Year award.
Check out more of ENO's amazing hammocks and cop your own at EaglesNestOutfitters.com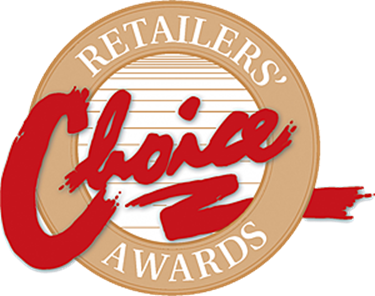 Photos provided by TheNorthWindOnline.com and GreatOutdoorProvisions.com