Bonnaroo 2015 has been nothing short of incredible. From the opening ride in to the 4-hour long STS9 set, artists and performers have not only "wowed" us here at YourEDM, but have left every fan in love with this festival!
Kicking off Thursday night was the one and only Gramatik who took the crowd by storm with an electrifying performance. Ladies and gentlemen, it was a mixture of funk and EDM, fueled with samples from just about anywhere that had the crowd going wild, bananas, and crazy…..yes, it takes three adjectives to describe that because I've honestly never seen anything like it!
Gramtik featured the immensely talented group, Cherub, for their collaboration on "Obviously", and he was also backed by good friends Gibbz & Russ Liquid who provided powerful guitar solos and groovy horn arrangements that would make Earth Wind & Fire proud. Simply put, Gramatik rocked the house with a ton of originals mashed with a few Oliver tracks left each fan buzzing with that "Omg I Just Witnessed This" face.
Then came night two. It all started with Kendrick Lamar, playing a flawless show featuring huge hits like "Swimming Pools", "Poetic Justice", and "Money Trees" from his 'M.A.A.D City' album as well as some newer singles like "I" off his  latest album 'To a Pimp A Butterfly'! Kendrick's talent is truly incomparable and his performance can attest to that. Fan or not, nobody could deny that his performance was one of the best of the weekend!
Even better, both Lamar and Chance the Rapper made a surprise appearance with Earth Wind & Fire on a separate stage; both rappers free-styled backed by some of the best musicians in the world!
Deadmau5 followed the evening with a euphoric and electrifying set set that was absolutely stunning. Playing classics like "Ghosts and stuff" to newer hits like "Ice Age" and "Phantoms Can't hang", Deadmau5 kept his Mau5 fans screaming and dancing nonstop.
Outside of being an incredible musician, Deadmau5 has an amazing vision to give his fans something they NEVER have seen before. From his Octagon-esque platform to hanging out with sharks on a couch, the Mau5 gave Bonnaroo fans a personable and unforgettable experience.
Finally, Friday night wrapped up Odesza. If you haven't seen them, you need to catch them on tour ASAP! Their stage presence was entirely captivating, mesmerizing all of us the minute they began. Something about a festival, night time, and the euphoria of their music connected perfectly into this show as Odesza left fans with an nothing but a happy heart and a smile on their face.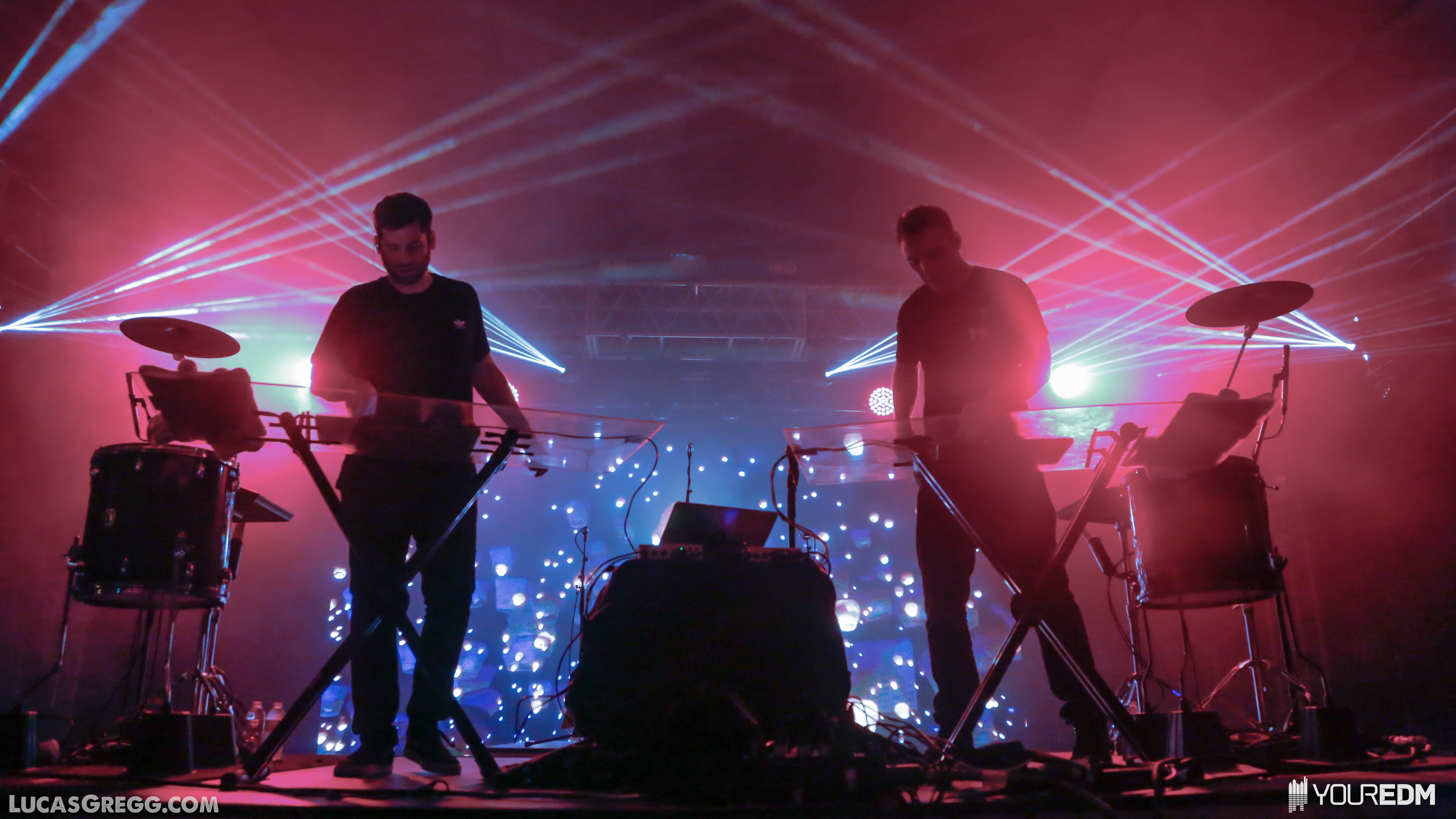 Stay tuned upcoming coverage for this years Bonnaroo Festival featuring Bassnectar, Pretty Lights, Flume, Tycho, and many more!
-Petey Mac
Photos: @rob__berry @LG_GREGGG