There's been plenty of speculation about the identity of Malaa for quite some time now. Is it DJ Snake? Is it Tchami? Mercer? What about all three? None of them? While there have been plenty of rumours floating around about Malaa's true identity (some truer than others) here are some of the facts. All four artists have the same managers, all three artists minus Malaa are signed to the same North American booking agent, and all four of them look ready to take the US by storm this coming April.
The Parisian three-headed dragon of Mercer/Snake/Tchami has already toured previously under the Pardon My French banner, but this year they're bringing the newcomer with them. This iteration of the tour is already shaping up to the one of spring's most anticipated events for fans with the three Parisians and one masked man (Malaa's origins are currently unknown) set to cross the United States at the end of April. Whether or not you consider yourself a fan of each particular DJ, with the four of them covering a wide range of dance music fans from trap to future house, the star power here is undeniable.
The tour kicks off in Chicago and ends in San Francisco with the added bonus of all shows taking place on the weekends to ensure that no fans of the Parisian production quadrumvirate will miss out on the festivities.
Tickets go on sale Friday, February 26th at 1PM eastern. Keep an eye on your local promoters for links and event invites.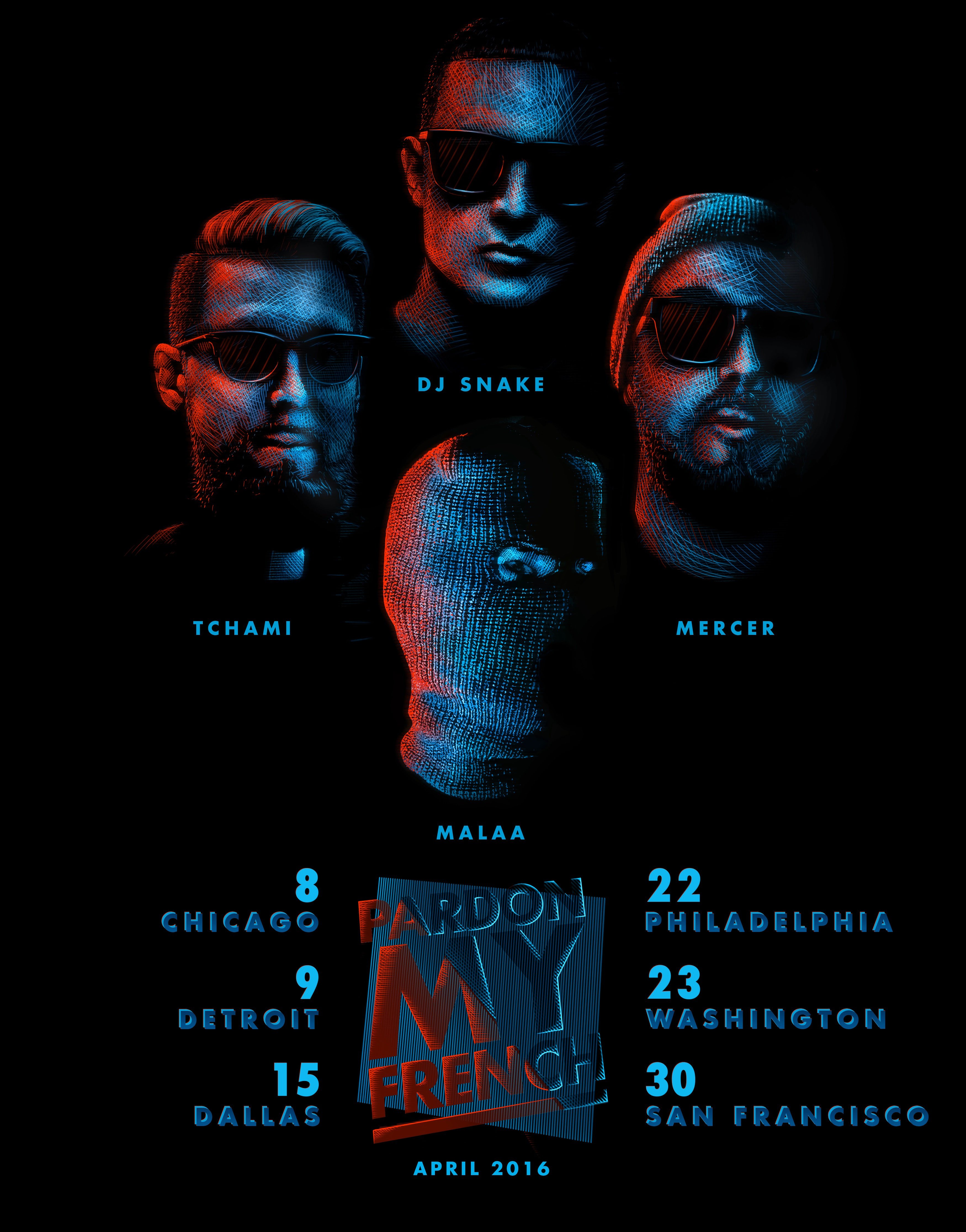 Featured Image Source: Mouv.fr