Winter in Chicago this year wasn't nearly as bad as it could've been. It snowed only a handful of times, the temperatures rarely dropped below the 'teens, and I only dipped my shoes into an icy puddle up to the ankles one time. But despite the relatively tame season, the ability of the city's event promotors to host the kind of special events seen during the warmer months was visibly hampered. Each of the larger, winter shows I attended began and ended with a shivering, dreadful walk from the train into the venue, dealing with coat check and generally having the weather occupy half of my mental space when trying to focus on the music.
But finally, the clouds have begun to part during these last few weeks, washing these kinds of obstacles and annoyances away and making room for the truly memorable and carefree events to blossom. The first of the season, for me, was Rescape The City, held at Moonlight Studios. The grimy, gravel-filled back alley that led up to the entrance was lined with the music scene's most supportive members enjoying the night air while watching the buzz of activity within the dimly lit interior.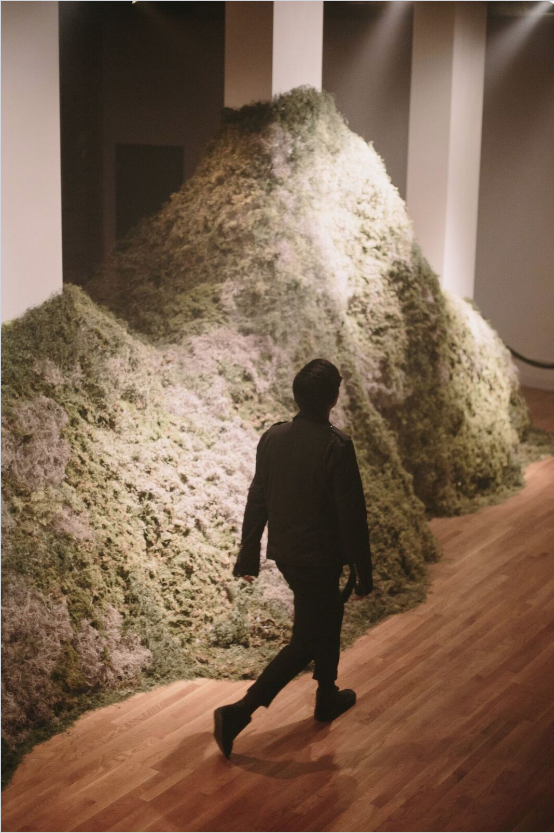 Through the doors and up the ramp, unique art exhibits and interactive stations speckled the various, high-ceilinged rooms. A painter worked on an easel in one corner as pop-up sculptures and ferns sprang up inside the main room. On the far wall, a modest DJ booth housed the expertly curated lineup of up and coming talent that set the ever-evolving tone for the evening.
Smoko Ono, DJ Dodger Stadium, Oshi and more took to the decks throughout the night, bringing with them a tasteful and immersive roster of hip hop, soul and harder dance tracks to the swaying crowd. The sheer amount of space inside the warehouse allowed the vibe to remain laid back and inclusive, each person having enough room to experience the showcase as they chose.
With an appearance by Vic Mensa and other notable Chicago locals, the takeaway from the Rescape was a consistent enjoyment of the music, the crowd, the space and the night itself. As the event's reputation flowers, I sincerely look forward to their next installation and the accompanying lineup/art. Until next time!