Sisters Mim and Liv have made a huge name for themselves as the producers and DJs behind supergroup NERVO. The Australian twins are sought after for nearly every festival, and they've even made a side-gig out of being models, so they keep quite busy. Fortunately, the team behind Avalon Hollywood have brought them back to Los Angeles once again for a show that many won't forget (and others probably won't remember).
We're sure some people are going to want to look their best for the show, so we asked NERVO to give us a sort of 'guide to getting ready' before the show.
Hey guys! So happy to finally be interviewing you for Your EDM. Excited to return to Avalon Hollywood this Saturday?
Yes! Coming back to LA for a show is always exciting. We only get to play here a few times a year and just love this city. Shout out to our west coast fans bc they were one of the first to support us and never disappoint!
I know you guys appreciate the importance of looking good during a show. What's your usual pre-show ritual when getting ready?
Well actually, we always try to get a good nap in before the show so we have plenty of energy. We also do of course try and look our best just like anyone does when they go out for a night so we pack well. Meaning, our suitcases as full of gig clothes, lots of lycra bc it washes and dries easily and also isn't very heavy.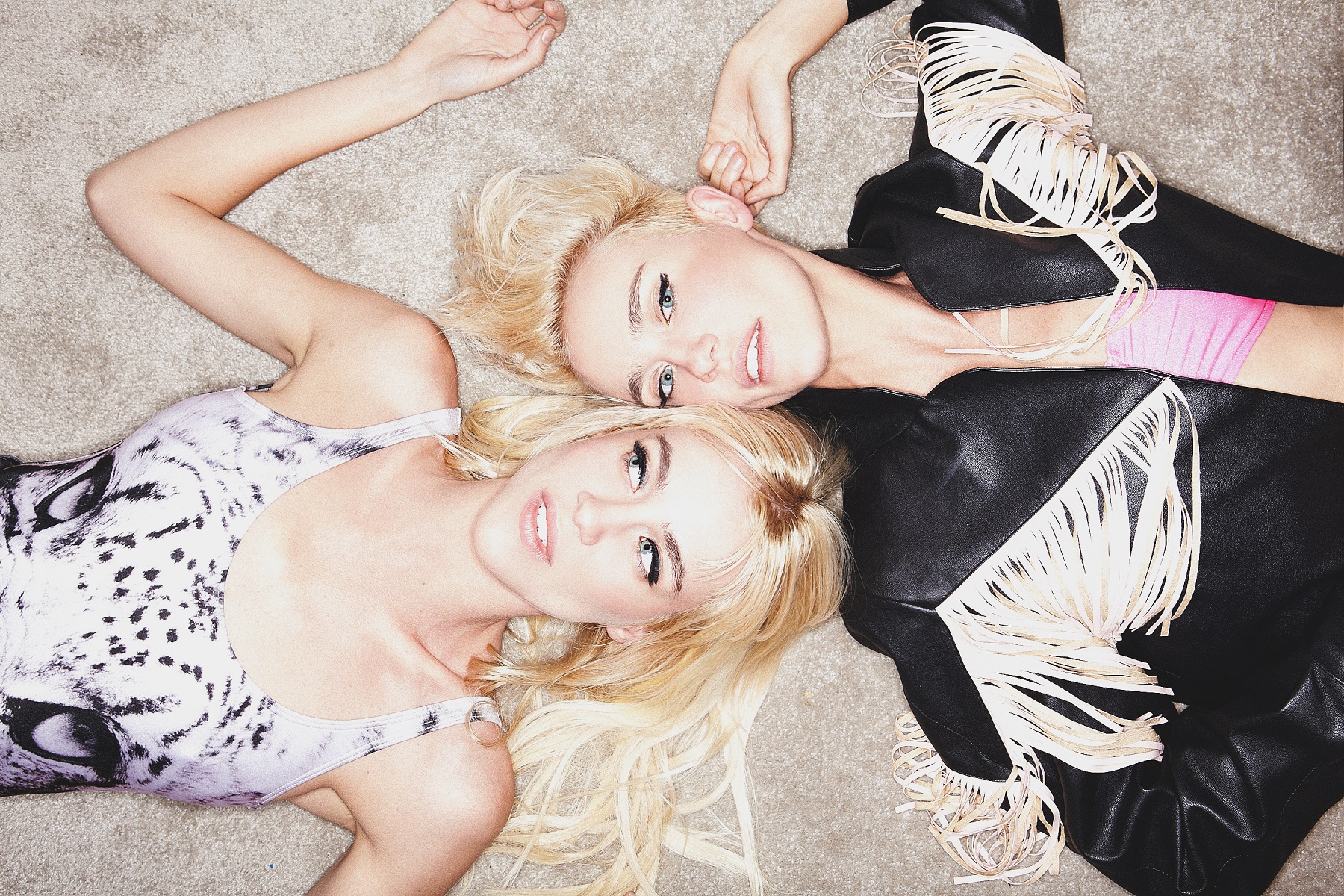 LA in particular is so fashion-forward – is there anything you like to experiment with when you're in town?
We love love love the fashion scene in LA. There are so many up and coming designers that seem to gravitate there. We are lucky enough to travel around the world and see a lot of different styles and can honestly say that some of the designers we have met in LA are world class, so unique and super inspiring. We love the fact that we get to "dress up" for work and can't imagine having to wear an office uniform 5 days a week.
So many DJs work up a sweat when they're on stage. Do you do anything to stay composed or do you prefer to just let loose?
Oh we definitely let loose! Our shows are like our weekly work out sessions.
Personally, I prefer function over fashion (with a good balance, of course). What's your preference and why?
Comfort first, practicality second and then style because a) we need to feel comfortable to dj and travel (stilettos would never work!), b) we have to fit our lives into 2 suitcases so clothes need to be durable and light and c) of course we want to feel good about what we're wearing so we feel confident and flyyyyyy 😉
You two are Australian, but also live in London and Ibiza. What's the biggest difference in fashion between each, and how does LA differ?
I think a big difference between LA and London is that London gets very cold so you get seasonal fashion there. Ibiza has a beach boho style and LA has this cool street punk style. We really love shopping in Tokyo (if we can find clothes big enough!).
There are a lot of duos in EDM, but not many people get to say that they travel the world DJing with a sibling. What's your secret to staying sane and working well together?
Well we are lucky because we generally get on very well. We have similar work ethic and similar goals so this also keeps us happy while working together. Creatively we push each other well and we are always honest with each other so it's a great sounding board. On top of all this we really love what we do. Being able to travel the world with one another makes it so much more special. To be able to experience this with a sibling and family is so special and important that we couldn't imagine doing it without each other!
What's the dynamic like on stage? Do one of you handle the decks while the other is on the mic?
Well we both DJ and mix our sets but Mim definitely handles the mic more. She is great at hyping the crowd, introducing our new records etc.
What can we expect to hear on Saturday night in your set?
You can definitely expect to hear a lot of NERVO records mixed in with a bunch of records that we love right now. Out sets are always changing depending on what new mixes we have received or what new edits we've made.
Finally, if you had to give a fashion tip to women planning a long night of clubbing, what would it be?
Definitely comfy shoes! We would recommend high platform sneakers.
---
There you have it! NERVO are performing at Avalon Hollywood this Saturday. You can purchase your ticket here.
Images via Chloe Paul