United State of Consciousness Events (USC) has officially announced the seventh annual edition of Lucky Festival, set to take place on March 17th, St. Patrick's Day, at the Tacoma Dome!
While the main lineup for the festival isn't due until this Friday, USC has chosen to get ahead of the curve and tease fans with the full lineup of their new all-trance stage this year, presented by their own trance brand, Bliss.
Bringing their immense talents to the stage will be Freedom Fighters, John Askew, Orjan Nilsen, Will Atkinson, Giuseppe Ottaviani, Robert Nickson, and Sneijder.
Tickets to the charming festivities go on sale January 30th at 10am!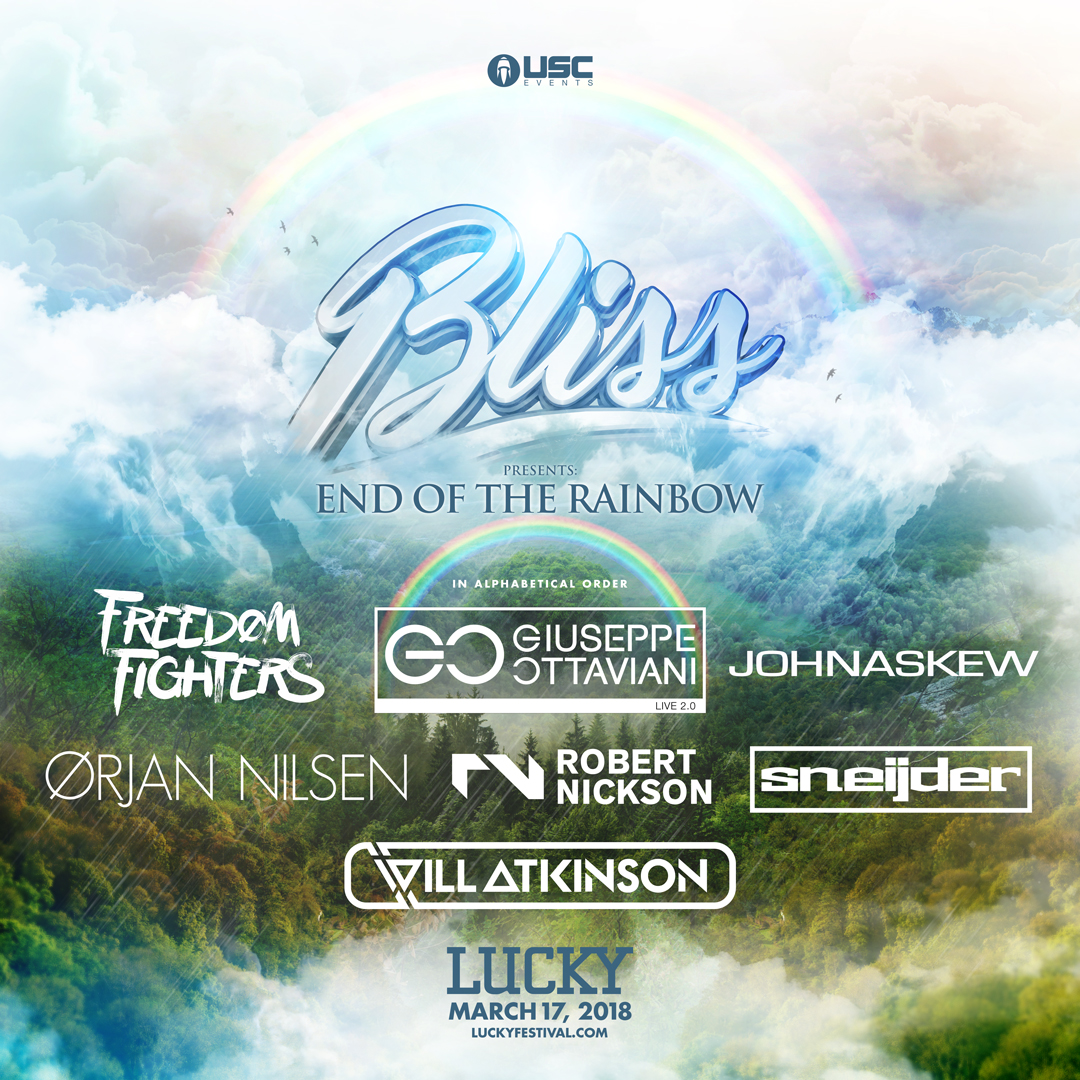 Photo via Turk Photos