Last year, MIDINation published a study looking at how quickly the world's highest paid musicians made an average salary. The results were staggering, but not too shocking. For example, Calvin Harris made the average truck driver's salary in 2 hours and 43 minutes. This year, MIDINation publishes a new edition of the study, and it looks like the richest musicians just got richer.
The study compares the richest musicians' incomes to an average salary. Using data from Forbes and Billboard for the musicians, the study shows how rich these artists truly are. The study compared those artist incomes to six average salaries from the U.S. Bureau of Labor Statistics. Below are those salaries for comparison:
Minimum wage workers: $15,080/year
Truck drivers: $33,450/year
Construction workers: $42,480/year
Musicians: $56,076/year
Registered nurses: $70,000/year
Software developers: $103,560/year
This year, less EDM artists ranked on the top 30 list, but the results still paint a clear picture. Going back to Calvin Harris, he made a year's worth of minimum wage in two hours and 45 minutes. The Chainsmokers made an average construction worker's salary in just six hours and 26 minutes. U2, the top act on the list, made an average software developer's salary in 7 hours and 41 minutes.
The top 25 musicians made a collective $1.65 billion compared to the $1.58 billion in 2017. It's quite shocking to see how much money these artists make, but at the end of the day… is it really all that surprising?
To take a look at the full survey, head over to MIDINation to read the full report. Below, take a look at a handy infographic.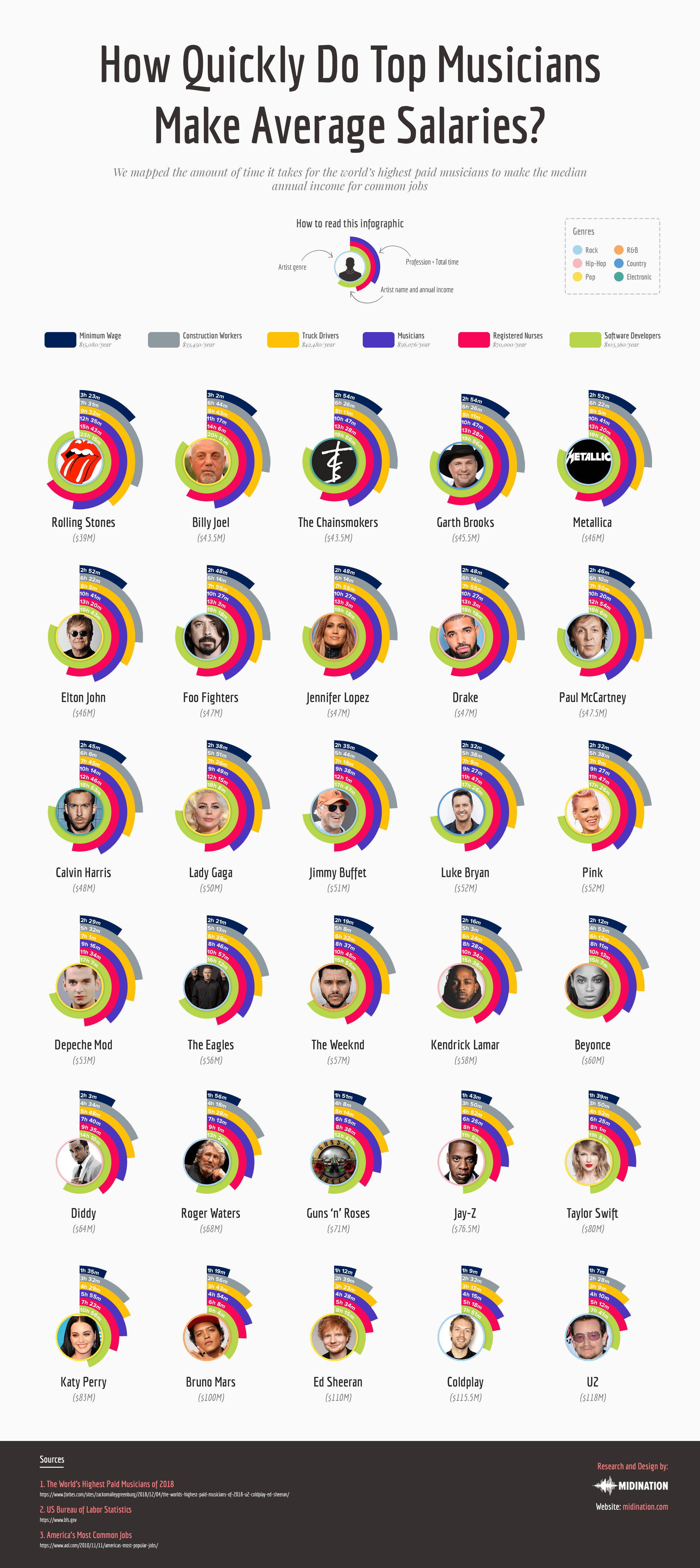 Cover Photo: Rukes