Recently, Rolling Stone announced that Avicii is collaborating with none other than Ralph Lauren as the head of an advertising campaign for denim that will be premiering this fall. Superstar producer Tiesto is partnering with casual clothing retailer Guess—the company will be producing a Tiesto-branded watch in August, as well as a full clothing line in October, and Guess-branded performances worldwide continuing through 2013. In addition, all of this is going to help Tiesto produce and launch his own clothing line, CLVB LIFE. As more time passes and EDM gets bigger and bigger, artists are much more keen to attach themselves to corporate figures in an attempt to gain additional funding and notoriety—and it's damaging the essence of the scene and its fans.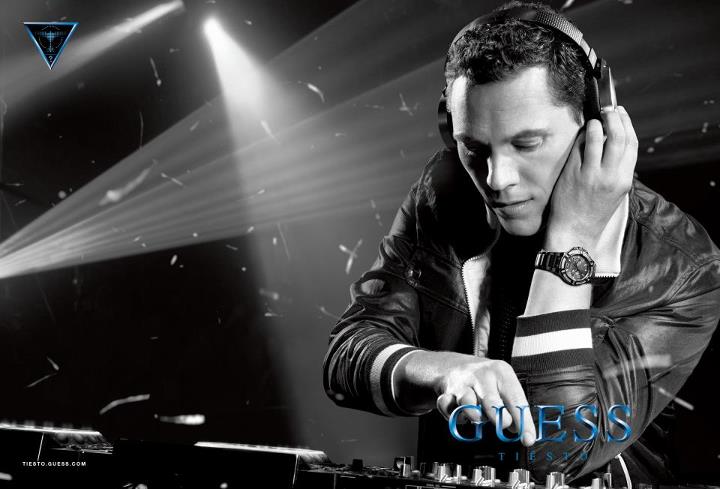 There's no doubt that EDM has exploded in popularity in recent years. It's everywhere now: heck, Levels is even the walk-on song for a certain Colorado Rockie, and I hear it several times per game, living across the street from Denver's Coors Field. EDM has reached an unprecedented mainstream ubiquity with the rise of producers like R3hab, Chris Lake, Kaskade and Skrillex creating remixes for massively popular top 40 tracks from artists like Lady GaGa, Rihanna and Ke$ha. Arena tours are becoming more and more common as the secrecy and exclusivity of the old rave world shifts to a more festival-oriented production philosophy. Now, as world-famous producers and DJs make names for themselves in the global sphere, they enter into contracts with various unrelated corporate entities for mutual monetary benefit. All of this marks a massive shift in the philosophies and basic values of EDM—and, unfortunately, the fans are the ones being punished.
The most obvious way that this has manifested is through the sharp increase in the price of anything attached to the EDM world. Digital music distribution has become the modus operandi of modern release structures: with the advent of the iTunes model of adding tracks for individual purchase rather than being restricted to album-only sales, it has become cheap and easy to buy music, and many other major retailers, like Amazon, have followed suit. Beatport is the big name in the release of dance music, and they share a similar business model—but instead of the nominal and infamous ninety-nine cent price tag, tracks on Beatport are $2.50 and up—two-and-a-half times more expensive than past iTunes policies. The real kicker is that the artist sees almost none of this profit—40% or more of track sales on Beatport are profit for the company, and the artist sees a small fraction of each sale. Beatport, along with other digitial distribution companies—and, yes, record labels since the inception of this entire system—are simply capitalist middlemen profiting on both producer and consumer.
Because the sale of music through distribution channels generates almost no profit for the artist, the evolution of the concert has been necessary to make a viable lifestyle out of the music world—and, naturally, the rave has been the classic channel through which dance music has been played live. When raves first came into vogue, they were free or had an incredibly nominal or reasonable price tag attached to them—people who put on raves failed to be concerned by profit over the symbiotic enjoyment of an excellent party. They usually took place in dilapidated warehouses that weren't rented out at all. The DJs were no-name people standing in the corner and creating the mix for the ravers to dance to; it was unusual if they were paid at all. No one knew the name of the track or who created it. Today's rave scene is a complete reversal of all of these things: the modern rave is a massive party, frequently featuring five or six world-famous producers, exorbitant lighting and visual setups, and often selling out large venues. This spectacle has caused prices to rise prohibitively: what once would have been a free, secret party now costs upwards of fifty dollars, even topping $100 for the larger festivals. The inflated egos and greed of producers has caused an upswing in this price, as well; it's not uncommon for many big names to pull in over $60,000 for a two-hour set at a moderately-sized festival. Add "convenience fees" from ticketing websites like TicketMaster and StubHub and you have even more faceless corporate bodies profiting from ridiculous monopolies on what was once a movement run by fans for fans.
Since the beginning of capitalism's evolution, clever and savvy businessmen have employed every trick in the book to make a profit—and, in our postmodern world, these tricks have begun to run amok and create incredible wealth disparities in several of the world's wealthiest countries. In the same way that this one-way relationship hurts citizens in a particular economic system, it also hurts fans in the dance music world: prohibitively expensive festival tickets prohibit lower-income fans from being able to enjoy the music they love live; the production of branded clothing lines is a purely for-profit move on the part of greedy DJs and rich retailing companies; and the inability to purchase increasingly expensive songs from digital distribution sources discourages open-mindedness and freedom of choice in the world of the consumer.
The evolution of and increase in popularity of dance music, and the subsequent introduction of corporate bodies and super-rich producers, has fundamentally shifted the values and traditions of EDM. No longer a give-and-take relationship between producer and consumer, dance music has become a commodified, parasitic culture, where monetary gain is prized much more highly than the past PLUR ethos. While there are still some producers and other bodies that retain a respect for the past, many of the big names are "selling out" and compromising the ethical pillars that EDM has so proudly been held upon for the past two decades.