Lollapalooza, one of the most renowned festivals across the globe will be live streaming its 3 day event from August 3rd to the 5th. Recently taking a liking to the electronic music scene, it has made one major change this year compared to the last. Years past, it was customary for the electronic acts to take place inside the Perry's tent, but due to the sudden growth of EDM, the two headlining electronic acts, Avicii and Justice, will be playing alongside Red Hot Chili Peppers on the main stage. For that reason we wanted to cover the event and give you the opportunity to view it live with the rest of the world–but, sadly, only two EDM artists are scheduled to be streamed this weekend: Avicii is scheduled to take the stage on Saturday night, and Miike Snow on Sunday night. Still, there are some other great acts performing, so be sure to check out the fun all weekend!
Beginning of live stream: 11:30PM PST/12:30PM MST/1:30PM CT/2:30PM EST
Click here to view the set time and live video of Lollapalooza!
Update: Lollapalooza Officials have declared a state of evacuation for all festival goers due to impending weather warnings of an incoming storm to hit Chicago. Everyone be safe!
Excerpt of the official report:
Due to an approaching storm and warnings from the National Weather Service (NWS), Lollapalooza organizers have suspended the festival until further notice. Festival-goers are being evacuated from Grant Park and are being directed by staff and the Chicago Police Department to pre-established underground evacuation and shelter sites along Michigan Avenue.

The three emergency evacuation shelters are the Grant Park North, Grant Park South and East Monroe Street Garages. All can be entered through vehicle entrances on Michigan Avenue.

Lollapalooza officials are continuing to coordinate with the Chicago Office of Emergency Management and Communications (OEMC) to monitor weather conditions and determine when the park is safe for festival-goers to return.

"Our first priority is always the safety of our fans, staff and artists," said Shelby Meade, communications director for C3 Presents, the promoter behind Lollapalooza. "We regret having to suspend any show, but safety always comes first."
If you want to read more click here to get the official release by Lollapalooza
Updated report from Lollapalooza officials:
We are working with our team, artists and city officials to survey the park after the storm to determine if it is safe for festival goers to return today. Stay tuned for more updates.
Source: Lollapalooza Facebook
Update: Lollapalooza will RESUME and will be opening its doors at 6pm CT. It is unclear how this will affect the set times and the length of the second day of the festival. Group Flea has indicated that they will be playing.
Updated Line up and Set Times officially released by Lollapalooza
Pictures of the evacuation from Instagram:
Use the #youredm hashtag for twitter or instagram and we will include your pictures of the evacuation and event
Credit: Knightofcydonia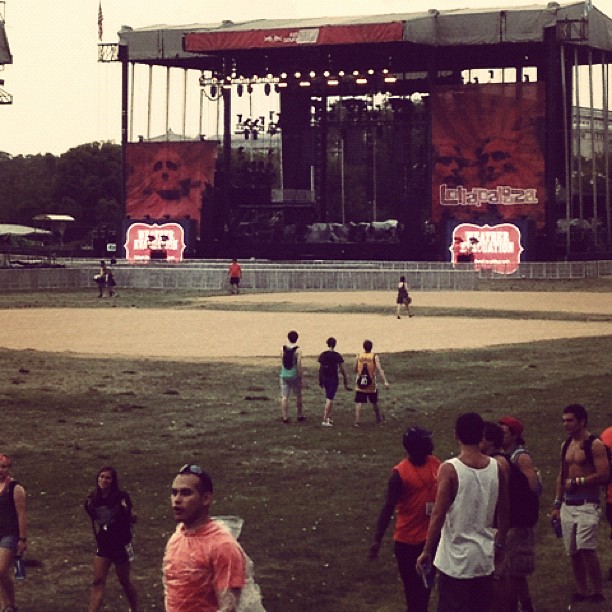 Credit: data_dreamer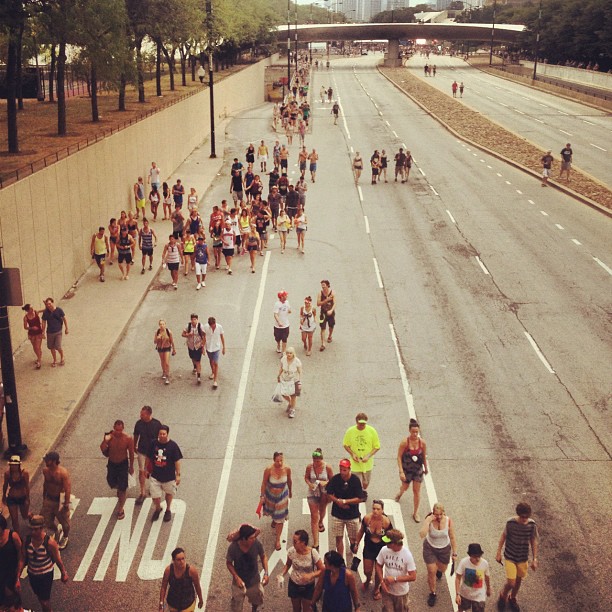 Credit: soltalamantes
Credit: petstarr
Credit: maraanako
Credit: russellb
Credit: knnyfrsh
Credit: kitts_kat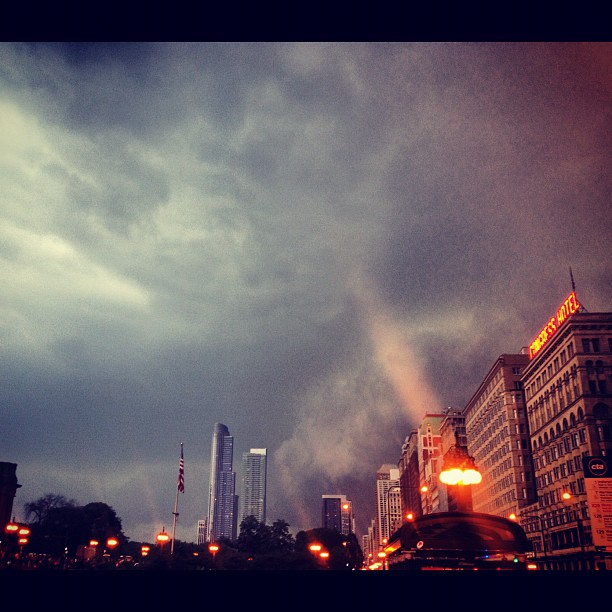 Credit: ivysavanah
Current time in Chicago:
Click on this link to see Lollapalooza Live on their YouTube Channel.
Set Times:
Friday (August 3rd)
04:00 – Metric
04:15 – The Afghan Whigs
05:15 – Tame Impala
06:15 – The Shins
08:30 – The Black Keys
Saturday (August 4th)
04:00 – The Temper Trap
04:15 – Alabama Shakes
06:00 – The Weeknd
06:00 – Washed Out
06:45 – tUnE-yArDs
07:00 – Bloc Party
08:00 – Red Hot Chili Peppers
08:30 – Avicii
Sunday (August 5th)
03:00 – The Walkmen
04:15 – Franz Ferdinand
05:15 – The Gaslight Anthem
05:15 – Toro Y Moi
06:00 – At the Drive-In
07:15 – Florence and the Machine
08:15 – Miike Snow
08:30 – Jack White