Photo Credit: John Mulholland
Love it or hate it, it is no secret that the art of gloving has become a quintessential asset of the raving scene. And yes, I refer to it as an 'art' because that is exactly what this swift and meticulous movement of LED-fingertips has become.
Rolling Stone recently took an inside glimpse into gloving by examining the success of 26-year-old Brian Lim, the CEO and founder of both EmazingLights and iHeartRaves. Collectively, the two aforementioned websites have become "the world's largest rave retailer" creating a $5 million dollar enterprise- not bad for a guy who used to sell gloving essentials out of the trunk of his car at an In-n-Out Burger shop.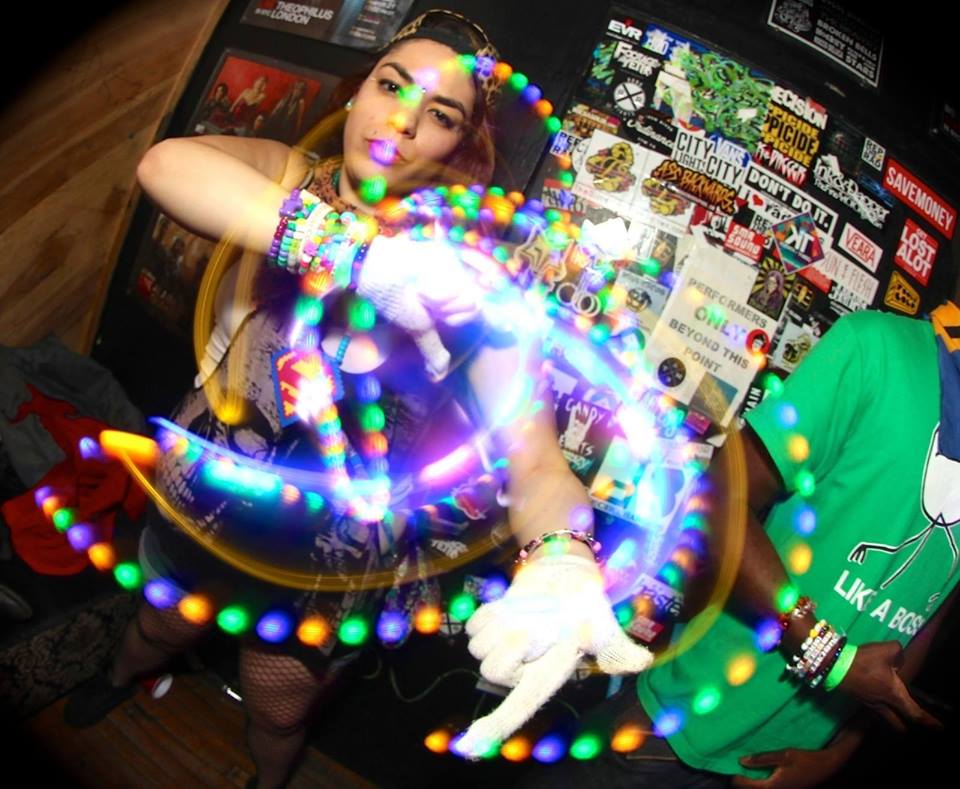 Lim, who realized there was a market for LED gloves after drunkenly messing around with his girlfriend's light gloves in a club back in 2009, has since moved on to open his first retail shop in West Covina, California, and is currently operating from a 15,000 square foot warehouse in Anaheim, California, as well as four other retail stores located in California and Texas, with future locations planned to expand into Florida, New York, and Illinois.  Plus, his online business remains extremely prosperous and allows the allure of lights to expand across the U.S.
However, not all are impressed with the magic that light gloves can provide at 'raves'. I have a friend who absolutely despises when "people shove their lit up fingers all up in his face at shows." Famous EDM promotion company Insomniac (think: EDC) is also notorious for its banning of light gloving. Although Insomniac CEO Pasquale Rotella respects the hobby of gloving and admits the skill of some glovers, the mid-festival "cuddle puddles" of gloving-audiences provided both a hazardous environment and negative drug connotations as fans sat down and ogled over the pretty lights. Insomniac made the decision to ban light gloves in 2010 claiming that "Between the fire marshals and the media perception, [gloving] was putting the events in jeopardy and was not helping the health of the culture."
"This was like a natural disaster that hit the gloving scene hard", Lim said in reference to Insomniac's ban of light gloves. "We're still trying to recover."
It is understandable why many tend to place the stigma of drug use onto gloving considering the stereotypical rave drug MDMA is notable to increase sensorial effects; however, skilled light glovers have the ability to impress even the most sober fans. Lim, who strives to differentiate light gloving from the drug-infused culture, has continued to defend the art form stating that, "You need to practice daily and have a clear [sober] mind" in order to achieve some of the more difficult gloving techniques.
Speaking of practice, gloving is not just your ordinary rave hobby anymore. Glovers from around the country gather regularly for gloving competitions, where the winners are able to collect cash, prizes, and the best of all: credibility. Lim, who hosts these monthly competitions, utilizes a community of top-tier glovers to help judge the participants on a points system based on five criteria: execution, musicality, cleanliness, variety, and trick difficulty.
Lim has also established the International Gloving Championship held at the Yost Theater in Orange County, California, which allows the world's top glovers to execute their skills on a platform other than a rave-like atmosphere. With the success of such competitions, and the overall increase in interest of light gloves, Lim and the Emazing crew are currently creating the first professional gloving team, the Light Theory, which will be comprised of paid glovers who will perform at EDM events and festivals around the country.
Since the rise of LED gloves, gloving has been featured on television shows such as The Voice, America's Best Dance Crew, and Shake it Up, proving that this art form is able to expand across ordinary rave scene boundaries and disseminate itself into other varieties of media and culture.
So, love it or hate it, gloving is only increasing in popularity and acceptance as an art form. Might as well embrace the glow, no?