Your local EDM Robin Hood is back with his dose of daily truth. As the first weekend of Tomorrowland kicks off, Deorro took to twitter to show his true feelings on what the event was doing. "food tokens" seemed to be the straw that broke the camels back as Deorro reports watching the festival give 9 tokens to an artist, but refused to give him one for his manager. Being a headliner at one of the biggest festivals in the world seems to only earn you 1 food token, according to the logic of Tomorrowland.
Hopefully just a misunderstanding, Deorro did not wait to express his true thoughts:
UPDATE: Deorro cancels main stage set over food token incident.
UPDATE 2: Deorro just announced on twitter that he is in fact not canceling his set.
Went to apologize to those I was rude too here and I admit my mistake. Now it's time to do this show. #LetsGo pic.twitter.com/NUmeY9ufeH

— (@Deorro) July 19, 2014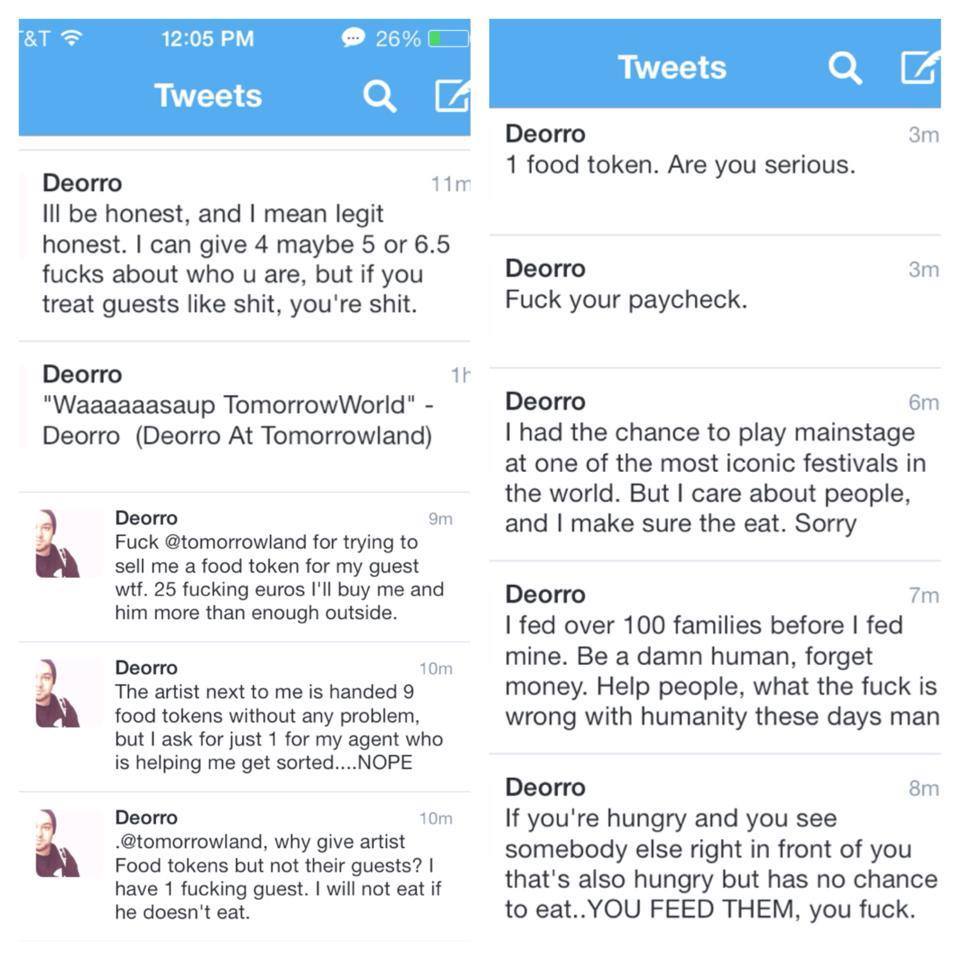 Naturally, Deadmau5 could not resist himself to point out the obvious:
.@Deorro dude. How much are you getting paid to "professionally" operate a CD player to complain over 25 euros? 4 euros?

— deadmau5 (@deadmau5) July 18, 2014
That's why I don't play tomorrow land. Coz food tickets.

— deadmau5 (@deadmau5) July 18, 2014