Here at Your EDM we know exactly how important sound quality and music festival preparedness is to our readers. This holiday season we wanted to give you EDM audiophiles and music festival junkies the opportunity to cop some amazing gifts that make listening to your favorite music at home and on-the-go a little less expensive. From V-MODA's excellent Crossfade M-100 headphones to heavy duty iPhone cases that will help your phone survive a wild night at EDC Las Vegas, Your EDM is here to help you become prepared in the off season for the upcoming 2015 festival season. Enter to win all of our amazing gifts for free below and treat yourself or your special EDM lover to an excellent gift this Christmas.
—

3 Pairs of Electric Vision Rave Shades
The quintessential accessory for every EDM lover is a kickass pair of rave shades. An absolute necessity for outdoor music festivals and even indoor show fun, your rave shade collection needs to be diverse and deep. Yes, you do need a pair of neon pink zebra stripe shades and yes you do need a 4th pair of diffraction glasses. Why? Because you're a great time, that's why. Electric Shades out of Toronto wants to outfit you with 3 of their awesome pairs just in time for that huge NYE show you and your rave crew are planning.
mPact Glass EXTREME Screen Protection
MSRP: $29.99, special holiday price $19.99 at thinkbym.com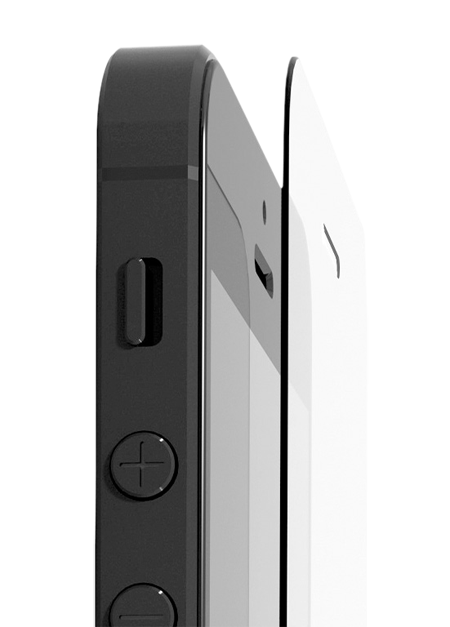 We've all been in this situation: you're seeing your favorite artist, you push up into the crowd because–duh–you've GOT to, you're dancing hard and are full-throttle NGAF… and then you drop your phone and look in horror as your screen is completely shattered. Your night is ruined. But this didn't have to happen. The chances of your phone's glass shattering is greatly reduced by using a high quality screen protector. mPact Glass is coated with shatterproof film so even if it breaks there won't be any sharp edges for you to cut your finger on when you're desperately trying to send out that important text even though your phone (and pretty much your life) is in shambles. Its oleophobic treatment repels the natural oil in your fingers and skin, reducing smudges and making it easier to clean which is perfect for those weekend long, dirty music festivals spent away from real plumbing. Apply this to your phone and rest easy when you're ready to go hard.
1 Silk Innovation PureView Slim Case for iPhone 5/5s and 1 Stealth Armor Tough Case for iPhone 6
No high-quality screen protector can be fully functional without a good, shock-absorbent case, and no music festival can be enjoyed without the comfort of knowing you can safely take pictures and record quick videos on your iPhone. Your EDM doesn't want you to end up like that person we all know who spent their entire paycheck on a brand new phone, didn't protect it, and dropped it the first day of Electric Forest and effectively put a damper on their entire experience. Complete your total phone protection with Silk Innovation's military-grade Armor Tough Case and their Ultra Slim every day case so you can rest easy knowing you're going into this next festival year prepared.
1 Pair of V-MODA Crossfade M-100 Over-The-Ear Headphones &
MSRP: $312.00, special holiday price $279.00 at v-moda.com
1 Pair of V-MODA Faders High-Fidelity Ear Plugs
MSRP: $20.00, special holiday price $15.00 at v-moda.com
I personally own a pair of these headphones and it's hard for me to find a complaint about them. Their design and construction was the culmination of expertise of music lovers, producers, DJs and musicians working together. People who know exactly how important sound is and who have also used enough bad headphones in their day to know how to make a good one. This pair of headphones would make an excellent gift for the aspiring DJ or Producer in your family, or if you're like me, they're so good you'll want to keep them for yourself. Supported and worn by some of EDM's biggest names–Avicii, Morgan Page, Pete Tong, Martin Garrix–you know these cans are an electronic music lover's dream. [Read our review of the M-100s here]
We are going harder, louder, and longer than any audiences before us and if we want to be able to party this hard when we're 30 we're going to need to protect our hearing. Why do we choose to not wear ear plugs? You think you look silly, you think your friends are going to make fun of you, and even worse than that those crappy foam earplugs just muffle the music and you can't even enjoy it. All of these reasons make ear plug use totally impractical, but high-fidelity ear plugs are changing the game entirely. Stylish sound filters that do not muffle your favorite music and take the sound down 12 dB means you don't need to leave the Excision show early because your ears hurt and you can catch that first peak of that new song he's been working on right before he closes his set. Designed in conjunction with Erick Morillo and tuned by artists with decades of experience, these high fidelity ear plugs were designed to fit the EDM Audiophile's lifestyle perfectly. [Read more about EDM related hearing loss and the science behind how loud our shows are becoming here.]
V-MODA Crossfade M-100 photo provided by DJbooth.net.
All other photos courtesy of aforementioned brands.