Well, what can I say. Anyone who was in attendance at the Hollywood Palladium this weekend knows the feeling I am trying to describe. The awe-inspiring euphoria that comes from watching a man who has truly mastered his craft; and Eric Prydz's set on Saturday night, delivered us just that.
From the top, he took his time – manipulating his tracks with precision, drawing in and playing with his audience. There was no rush or need to keep the crowd on a high. Instead, he began at his own pace and gradually built momentum, melding his signature progressive house style with a deeper, pulsating house that kept his revelers dancing in delight. From his iconic cube on the stage, Prydz did what he does best: create a truly original and unique experience for his audience. Throwing down his masterfully mixed tracks, with uplifting build ups and perfectly placed synths, he had us eating out of the palm of his hand.
"Opus," the namesake of his recently debuted artist album, clearly encapsulates the genius of Prydz's signature style. It was the last song he played, and with the slow build from melodic plucks to all out symphonic bliss, the crowd could not have been more pleased. Perhaps the most interesting part of his set was how he knew exactly when to cater to the crowd, and when he could actually stop the music, and begin with us on a new journey into sound. This truly unique element, along with his simply superior production and sound design, set him apart from other live sets you see in EDM today. It is a musical journey that you are taking together, and it's a ride that you'll want to take again and again!
The video/visual component of the show was equally impressive. I can say without hesitation the synchronicity between the melody and the movement was beyond reproach. From his royal throne-like cube, to the 3-D videos that swirled in perfect synch with his music, the overall effect was mind blowing. Each video lifted the music to a new level, providing a visual stimulation that perfectly mirrored the tone of the tracks. And even in his final encore, the twinkling lights provided a serene background for his playful melodic exploration. All in all, it was a beautifully emotional experience from top to bottom, and Prydz delivered on his promise of a truly, EPIC night!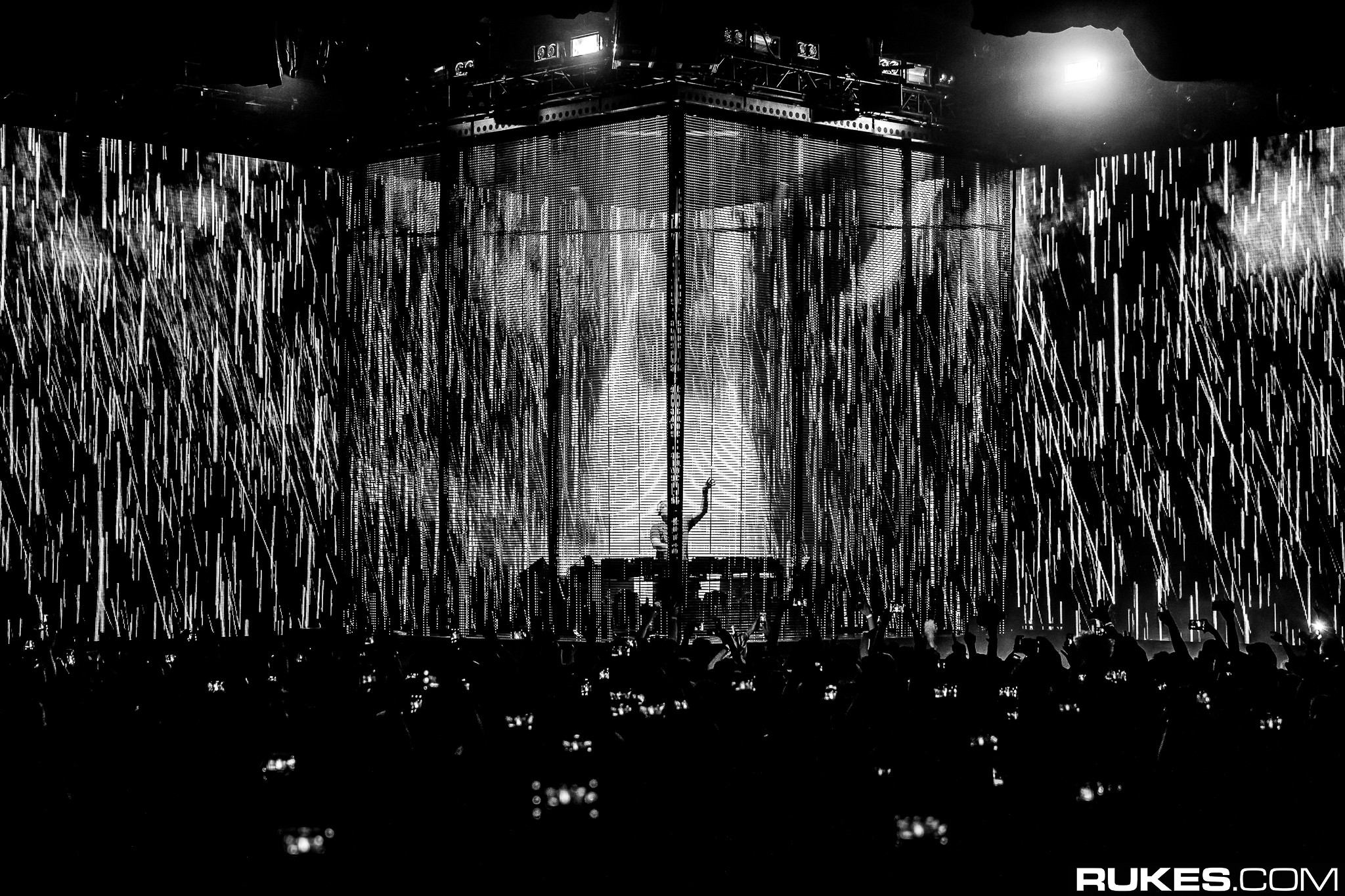 All images courtesy of Rukes