It's never nice to see a music venue shut down, and Philadelphia will now be short one building. A popular venue, Soundgarden Hall, has just been shutdown for failure to pay off some debts they owe. A look at their Facebook page and website show location changes for their upcoming shows, suggesting the end may have come for the concert venue.
Soundgarden Hall has been the home to numerous electronic shows since 2012, and upcoming shows included Doctor P and Kill the Noise. However, according to court documents supposedly posted at the venue, Soundgarden Hall owes a whopping $35,104.07. They have not made any official statements, but the photo below shows the supposed eviction notice.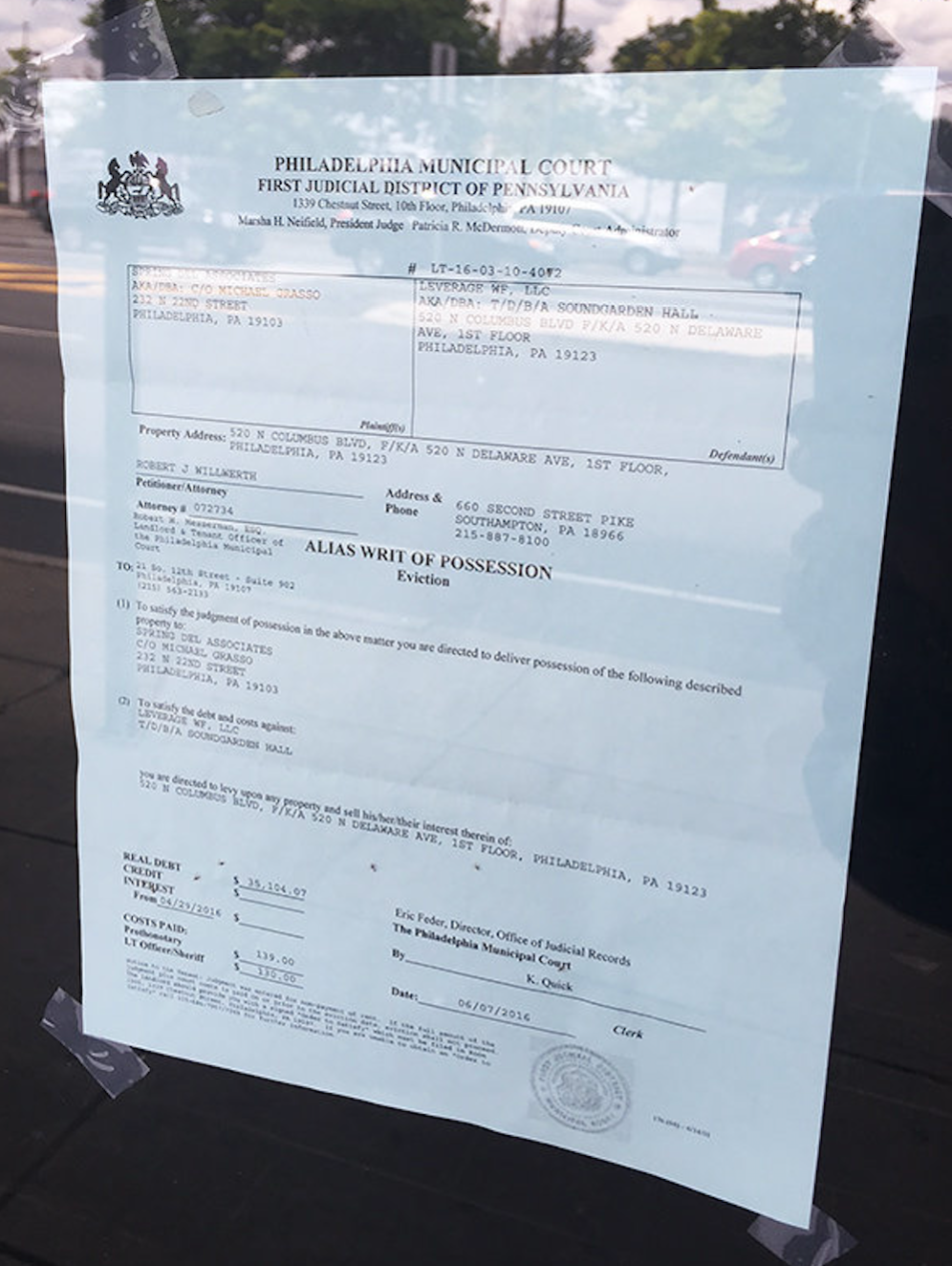 Employees and attorneys for the venue have made no comments on the situation, further adding to the mystery. Check back for any updates as they come in!