The time has almost come for the gathering of all gatherings, the one that quite literally sparked the flame and blazed a path for all that came after: Burning Man. In just two weeks, Black Rock City will bloom into being among the wild expanse of Nevada's seemingly endless desert; thousands of creators, contributors, and spectators alike will fill its dusty streets to revel in the magic of art, music, and the wonder of the human experience.
And speaking of music, the Playa is a legitimate buffet of next-level beats this year. While there are always plenty of sound camps and art cars to supply the tunes, our eyes inevitably fall on Camp Question Mark (Camp ?), one of the longest running camps in BRC, for the best and brightest in bass music. One look at their lineup for this year's Burn should leave no question as to why: Skrillex, Diplo, Rusko, GRiZ, and Mr. Carmack (2 sets!) head things up, with support from a legendary crew of underground pioneers and all-stars. Best of all, you won't have to brave the depths of the desert to find the Camp this year; smack-dab at 2 o'clock and Esplanade and equipped with the biggest sound-system the Playa has ever seen, they'll be quite hard to miss.
And even though Burning Man wants to make the experience about the experience (remember, it's not a "music festival), the fact remains that a lot of people want something to do every night and these events provide a lot of entertainment for burners.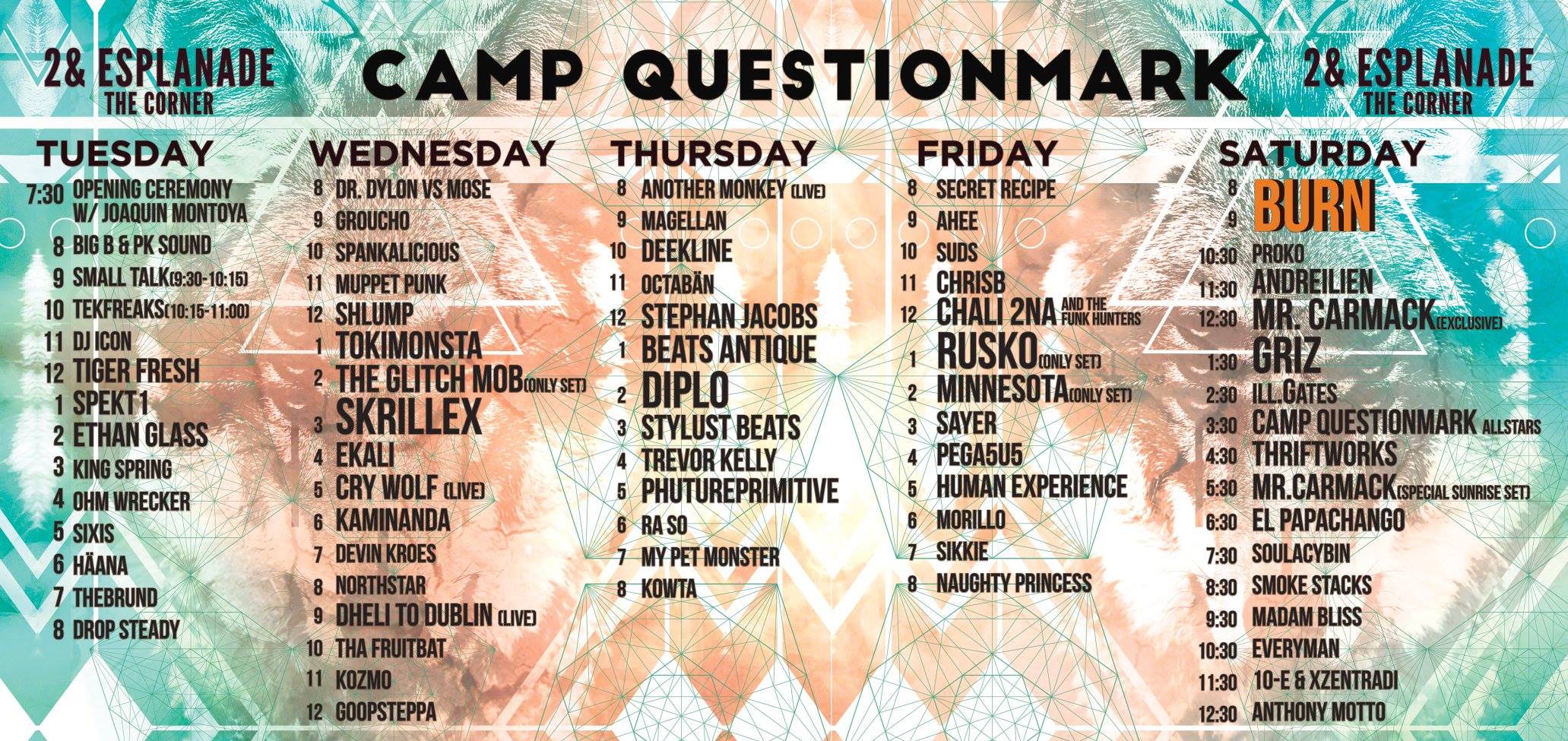 Long story short: if you're making the journey into the dust and have a passion for forward thinking bass-music, you've just found your tribe. Safe travels out there!
Featured image via Jesse Rather