2016 has been a landmark year for dance music. With more singles than ever before charting on Billboard, toppling records for most Spotify streams, a couple more videos joining the 1 billion views mark on YouTube, and so many artists finding their sound and breaking out, EDM is finally getting the recognition it deserves on a global scale.
Many artists have had stellar years, but only a handful are worthy of being called the top. Of course everyone's opinion will be different, but we've chosen ten producers who we feel have truly shined in 2016 and put out their best work yet.
In no particular order:
KSHMR
One of the great things about electronic dance music is that new music is constantly coming through. I feel like if you're a fan of college sports and enjoy seeing new crops of talent come in on a yearly basis, you get what happens  in EDM. Tthe same thing, every year new artists make a huge impact on the scene. 2016 was a huge year for Niles Hollowell-Dhar, better known as producer/DJ KSHMR. Hollowell-Dhar has always been well-known as a pre-eminent ghost producer, however, he took his KSHMR brand to the next level in 2016.
After making a name for himself in the EDM world with tracks like "Secrets" with Tiesto and "Megaladon," the mysterious producer revealed so much more of himself in 2016 with his incredible and cinematic EP The Lion Across the Field. On top of that, the whiz producer has shown a willingness to share his trade secrets with aspiring producers not only with his downloadable Splice pack but also his free Lessons of KSHMR video series. Fans can even message him on Facebook
Whether breaking sonic barriers with his blistering new tracks or raising awareness of the plight of those in less developed countries, KSHMR has left an indelible mark on the electronic music scene in 2016. One can only expect more great things from this singular artist in 2017.
– Mark Fabrick
The Chainsmokers
There's a common saying that it's a lot harder to go from 'good' to 'great' than it is to go from 'bad' to 'good.' The Chainsmokers and their team didn't seem to think that after a award-winning 2016 which saw them elevate themselves into another stratosphere from a top-tier dance music act into mainstream radio gargantuan with massive 4 singles charting in the top 20 of the Billboard Hot 100.
Some minor highlights in a real doozy of a year include three GRAMMY nominations, well over 1 billion Spotify streams, and live performances at both the AMA and VMAs (some would consider those a lowlight) but most of all – their caustic no-filter approach to dealing with the media making them quite possibly the most quotable producers of the year.
Regardless of whether you were turned off by their brutal honesty or too busy singing along to even notice, rest assured you were listening as the New York-based duo transcended conventional dance music to grip mainstream radio in a landmark 2016.
– Jeffrey Yau
Eric Prydz
The legendary Eric Prydz has had quite a year, and it's no wonder the Swedish prog-don has made our list of 2016's Top Producers.
From releasing loads of music, including his long-awaited Opus LP, to evolving his EPIC tour to 5.0, and even relaunching EPIC Radio, the multi-alias phenomenon hasn't shown any sign of letting up on writing his legacy. And that's all without mentioning the incredible heart he keeps for his supporters; Prydz was organizing an exclusive show for one of his fans battling cancer, and though he tragically passed away before the performance, he's still throwing the show in his honor.
There's a reason Eric Prydz is a household name in electronic dance music; the constant attention to progressing music and love that he reciprocates to his followers only reaffirms him as one of 2016's top artists.
– Timmy Kusnierek
Nicolas Jaar
After a daring but very successful stint with guitarist Dave Harrington as the band Darkside, Nicolas Jaar continued to subvert expectations. He released a steady stream of EPs, created a soundtrack and played several DJ sets in 2015, but many wondered if he would eventually release a sophomore follow-up to 2011's Space Is Only Noise. Turns out that album was hiding in plain sight.
Jaar sneakily played cuts from his 2016 album Sirens during DJ sets last year, such as the rock/electronic fusion cut "The Governor," but the final album evokes more complicated moods than the levity usually felt on the dance floor. By exploring his roots and contextualizing the climate of Chile in the 90s, Jaar produced a grand political statement within a genre that usually dares the listener to forget about the real world. Jaar doesn't ask us to put our hands up; he invites us to keep our hands firm and truly listen.
– Cody Smith
Illenium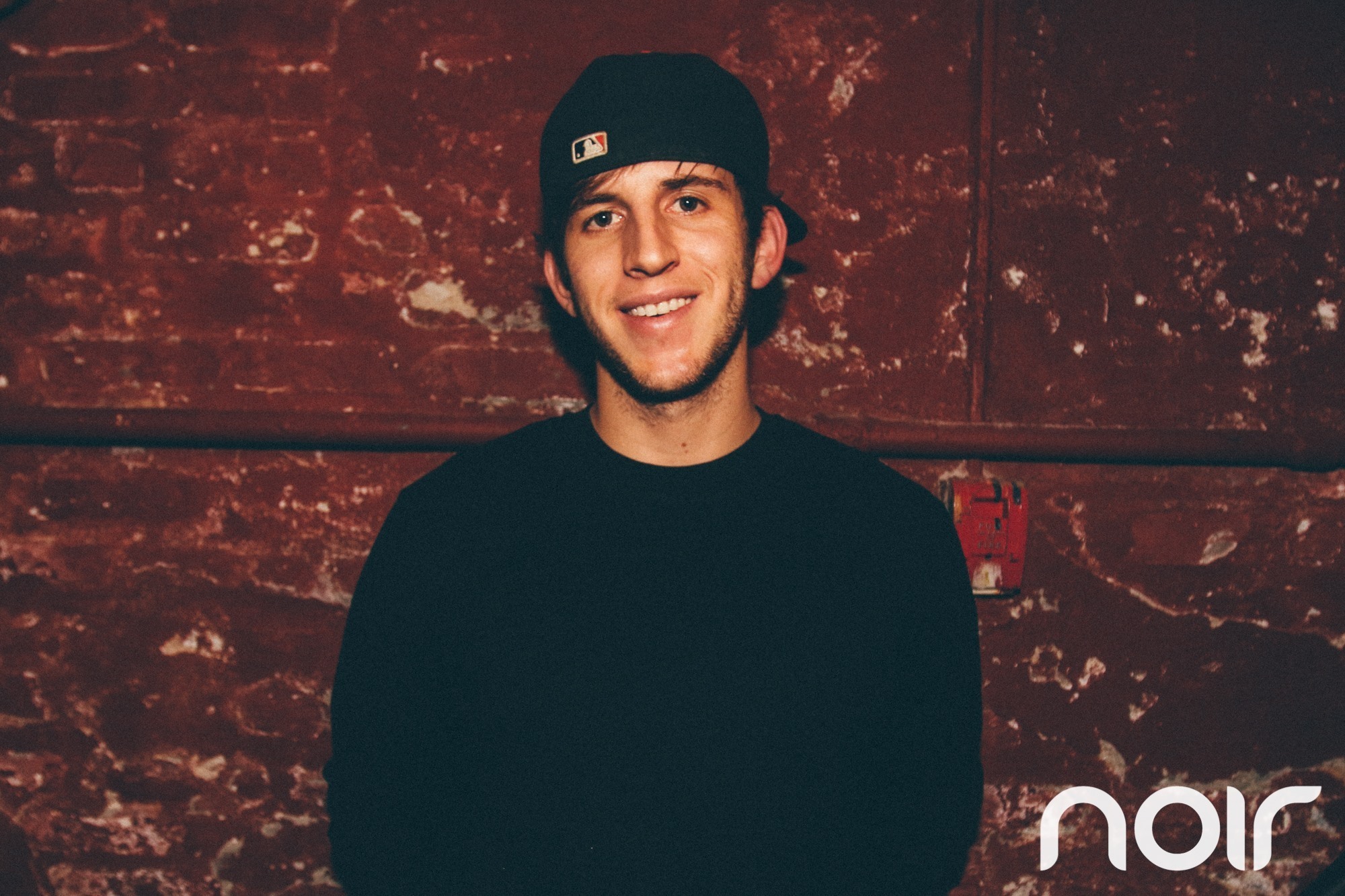 With his inception in 2013, Illenium has been a force of melodic power that has become a fan favorite over the years.
Ending 2014 with an absolutely massive remix of Odesza's "Always This Late," 2015 became Illenium's true breakout year. From singles like "I'll Be Your Reason" to hit remixes of Kill Paris' "Operate" and Niykee Heaton's "Infinity," 2015 saw Illenium burst into the spotlight as one of the hottest new names in 2015. Ending his year with a massive performance at Decadence 2015 in Denver bringing out names like King Deco, Crywolf, Said the Sky and many more for live performances of upcoming singles for his debut album, Illenium burst into 2016 full force.
Releasing his debut full length album Ashes and embarking on a full national tour, Illenium caught the attention of all assortments of names from The Chainsmokers to Diplo and many more. Selling out nearly every national date on his first ever headline tour, not to mention releasing remixes of The Chainsmoker's "Don't Let Me Down" and Flume's "Say It" which received rave reviews, Illenium paved a path to becoming a name everyone in the dance community needed to know. Releasing his massive collab with Seven Lions and Said the Sky, "Rush Over Me," Illenium ended the year on a strong note that had masses chanting for more.
Gearing up for his second full length in 2017, Illenium's production capabilities have been tested again and again from his hit singles like "Reverie" featuring King Deco and "It's All On U" featuring Liam O'Donnell to his massive remixes that have grossed millions of plays in mere days after release.
– Travis McGovern
Cashmere Cat
As the widespread appeal of electronic dance music continues to ascend into the mainstream realms of pop, many EDM producers have found themselves rubbing elbows with the most well-known creators of the era. In 2016, this trend evolved further than ever before, mainly between the worlds of electronic music and hip hop. Cashmere Cat, known for his sensual and unique productions, undoubtedly led the charge by crafting some of the year's most iconic tracks with his new group of A-list collaborators.
2016 has been the biggest year in Cashmere Cat's career by a long shot. Starting with production credits on Kanye West's The Life of Pablo leading single, "Wolves," his name was instantly thrust into the mainstream eye. He went on produce Britney Spears' "Just Luv Me" as part of her ninth studio album. As the buzz around his work blossomed, he announced in February that he would be releasing his highly anticipated debut album later in the year.
In August, its first single "Wild Love" was released with vocals from none other than The Weeknd and Francis & The Lights, and was quickly followed by a radio-ready pop crossover with Selena Gomez and Tory Lanez, "Trust Nobody."
Now, as we count down the days to Cashmere's complete album drop, we're left to ponder alleged tracklist leaks that show one of the most jam-packed group of guest vocalists on any electronic dance music album. Clearly, Cashmere Cat has helped bring the sounds of EDM to an entirely new audience, pushing the genre itself forward.
– Peter Rubinstein
Noisia
When you talk about sound design, there are few more deserving of the title of masters than Noisia. The Dutch trio, Nik, Martijn and Thijs, have carved out a position for themselves not only atop the echelon of drum & bass producers, but in electronic music overall.
This year, Noisia released the long-awaited followup to their debut album, Split The Atom, entitled Outer Edges. Spanning 18 glorious tracks, it's impossible to deny the mastery in production across the spectrum on each and every track. Listening through the album as "Tentacles" goes into "Voodoo" goes into "Mantra," every track bleeds perfection and tireless tweaking and adjusting.
When putting out a list of top producers in 2016, it's impossible to leave Noisia off.
– Matt Meadow
Joyryde
Joyryde might seem like an odd choice on this list considering the rest of the entries, however we assert that his productions are worthy of mention among the greats listed here. With six originals and an official remix for Destructo under his belt in 2016 alone (14 originals total since the project began in 2015), we've already seen Joyryde's infectious style of high-caliber bass house affecting other artists. Skrillex all but admitted that Joyryde's "Windows" influenced his production on the smash hit "Purple Lamborghini" that came out on Suicide Squad this year.
The chance that you've heard "The Box" in a set this year is almost at 100%. While there's still a lot of room for Joyryde to grow in his career, we're confident putting him on our list of top producers in 2016 is not a mistake.
– Matt Meadow
Flume
Flume has always been lauded for his unique sound design and experimental production. Since the release of his debut album in 2012, he's continually pushed the bar on excellence in songwriting. Though there were four years between his two albums, he put out a vast variety of remixes and originals throughout, including his "Tennis Courts" remix for Lorde which gained him worldwide notoriety.
His performance in 2016 has been absolutely stellar, putting out a top-charting album and a follow-up EP, never one to be satisfied with the bare minimum. Tracks like "Wall Fuck" obviously pushed the envelope, but he still found time to chart on the radio with hits like "Never Be Like You" and "Say It" with Kai and Tove Lo, respectively.
Beyond production, he brought new elements to his live show in 2016 with a newly designed stage and more hardware at his disposal for ever-increasingly complex live edits of all of our favorites. Flume's inclusion on this list was a no-brainer.
– Lucas Sachs
Martin Garrix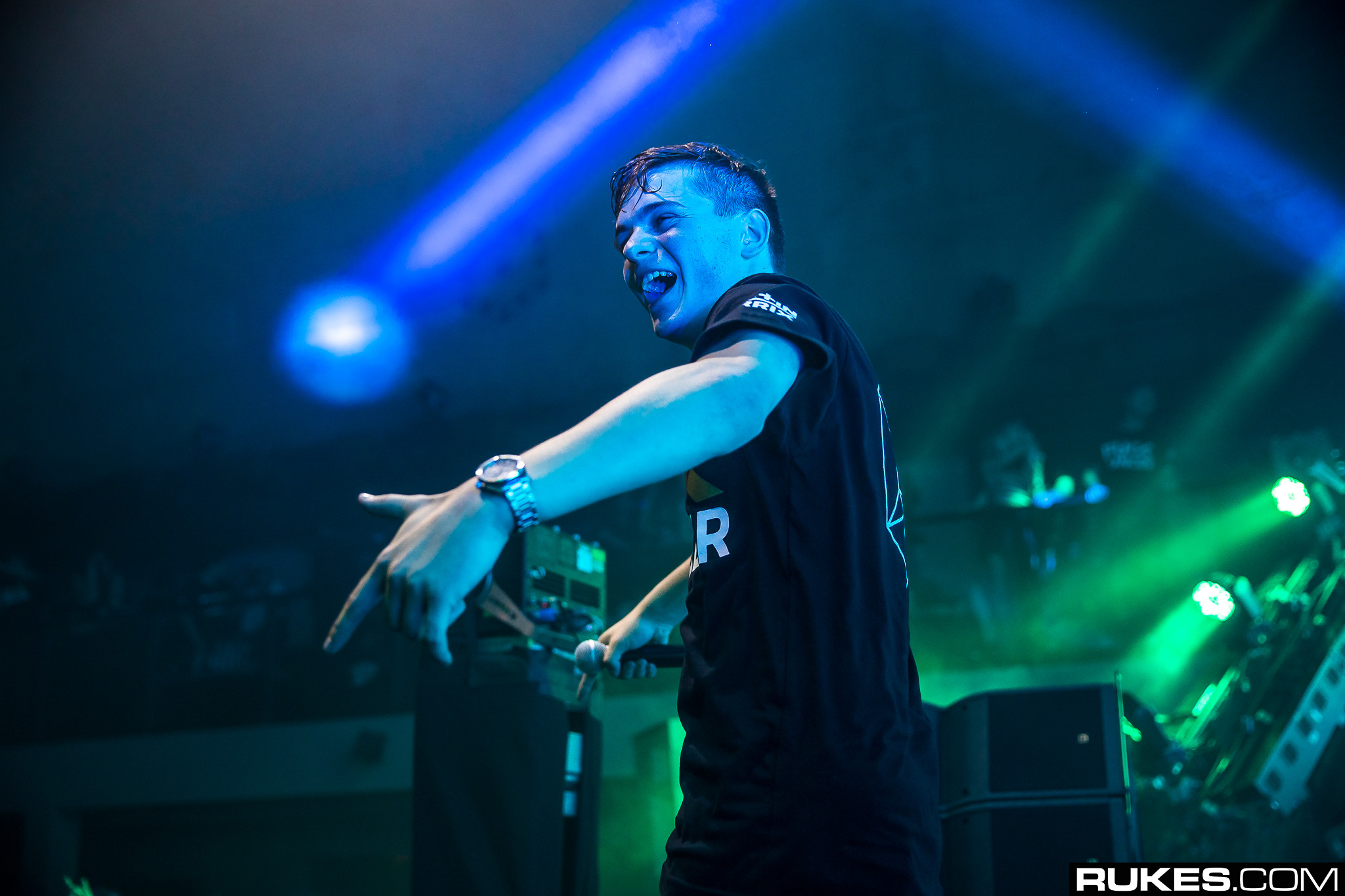 It seems super ubiquitous to say "2016 was huge for (insert artist name here)" but we have to be intellectually honest with ourselves and give credit where credit is due. Fortunately it's pretty clear to say that 2016 has been Martin Garrix's biggest year ever.
After leaving EDM hit-factory Spinnin' Records over a dispute on the ownership of rights to Garrix's music, he was quickly picked up by Sony for a global contract. With a new musical path to pursue, Garrix started up his own record label, STMPD RCRDS. Under STMPD we saw the release of "In The Name Of Love" and Martin's Seven EP, a collection of seven tracks released over the course of Amsterdam Dance Event. Following the massive success of Garrix's future bass crossover-hit with pop-star, Bebe Rexha which was certified double platinum in Poland and Australia. The Dutch wunderkind made his first ever live performance of "In The Name Of Love" on The Tonight Show Starring Jimmy Fallon.
At the mere age of 20 Martin, became the youngest ever recipient to win the #1 DJ award in the world on the DJ Mag's annual Top 100 poll which he admitted never campaigning for. Martin was also the youngest DJ ever to close out the world famous Ultra Music Festival in Miami, Florida.
During 2016 alone Garrix racked up 2 Dance Music Awards nominations, Won the category of "Beat Guru" from the MTV Millennial Awards, Won 2 MTV Europe Music Awards and won 2 NRJ Music Awards. All the while working on a new hip-hop project titled, Area 21, rumored to be with rapper Maejor.
Martin Garrix is the embodiment of ultimate possibility for bedroom producers around the globe. But at the end of the day, Martin Garrix is just another young adult that loves to make music and share those magical experiences with his fans around the world.
– Andrew Claps
Featured image via Oh Dag Yo Photography
Other images courtesy of Rukes.com, David Wolff-Patrick, Steffen Kørner Ludvigsen, NOIR Concepts, Julia Soler, & Michael Tullberg