In less than one month Elements NYC Music & Art Festival will occur at the industrial venue in Hunts Point, Bronx. The festival takes place on August 12th and 13th.
Elements NYC will feature 5 'Elemental' stages  'Earth/Air/Water/Fire/Fifth,' art cars, delicious food vendors, exotic clothing/jewelry vendors, rides, slides, fire breathers and even professional BMX bikers performing. Check out the full artist lineup below.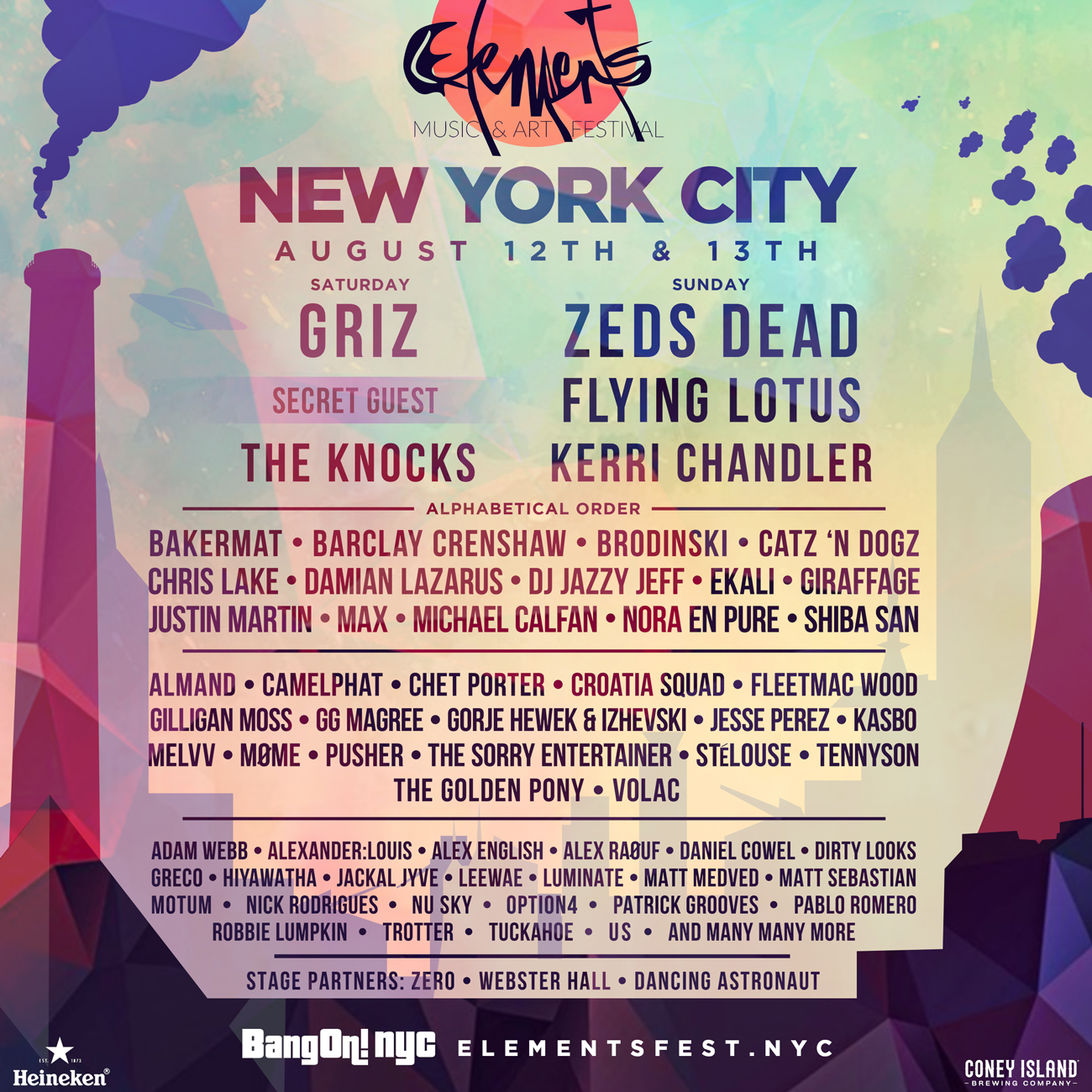 Elements NYC recently announced their food lineup from which festival attendees can treat themselves to a delicious selection of New York's finest food purveyors. From Bareburger to Meatoss BBQ Truck, Lukes Lobster, Jamaica Choice, Los Viajeros and vegan/vegetarian options from Coexist!
Check out what's in store for Elements NYC this year and make sure to grab tickets here!
Featured Image via: Chris Lazzaro / Freedom Film LLC