To think that we are only a month away from Labor Day weekend is a bit nerve-raking, where did the time go? Where did summer go? While time continue to tick by and you may start to feel down on the fleeting days just keep in mind that having Labor Day so close on the horizon isn't all so bad because it marks Summer's Last Stand, North Coast Music Festival!
This year is getting a bit of a change up now too with the addition of a brand-new stage that will feature some of Chicago's favorite artist's throughout the weekend with each day being dedicated to a different genre.
Friday is when house reigns supreme with Derrick Carter and Gene Farris taking to the decks. Saturday plays host to Chicago's Most Wanted, the supergroup comprised of Porn and Chicken, The Trap House and Light.Em.Up where they will no doubt be rocking the stage with their bass. Last but not least we have a little hip-hop in the mix for Sunday with Rude One and Jesse De La Pena wrapping things up. For the full lineup for each day you can check out the flyer below.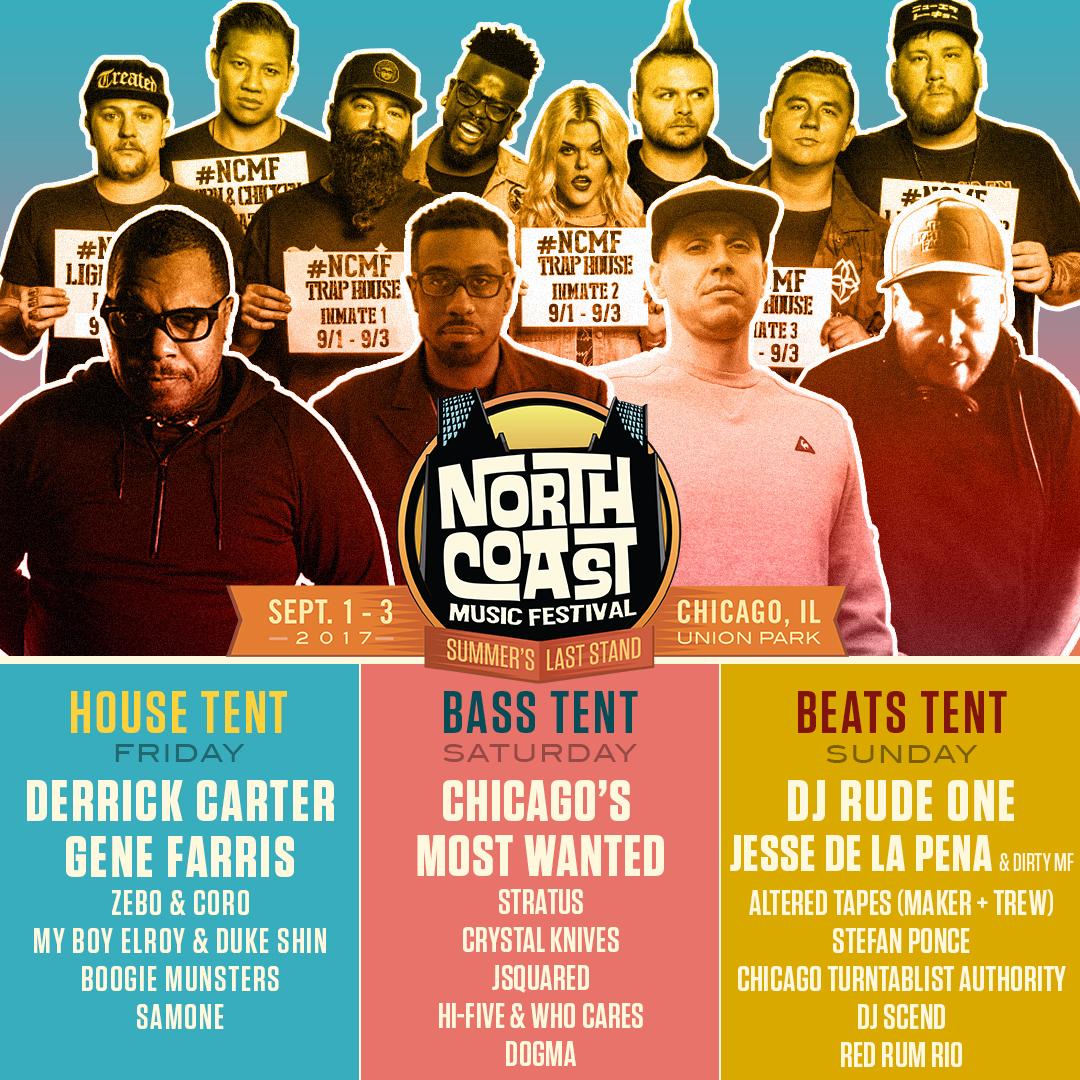 This new stage isn't the only thing that you should be checking out at North Coast this year either. Over the past eight years this festival has strived to be something unique and it has done so by teaming up with art collectives Ava Grey Designs (Creative Agency/Production House) and The Elder Tree to create a space that is part Living Art Gallery and part homage to the history of street art. You can check out the full list of graffiti artists that will be creating here.
That isn't all the Live Art Gallery has to offer this, after its successful run last year it will once again be paired with the Silent Disco so attendee's can either dance to whoever is playing while watching the artists or listen to a special curated channel for the Living Gallery itself. Enjoy live-action graffiti in a totally different way or maybe just stroll the fest grounds to come across any number of the other art instillations that will be there.
New to North Coast this year is the addition of complimentary VIBE Flo yoga sessions instructed by yogi Cassandra Justine of Choose Joy Yoga! At the beginning of each day, starting at 3:30pm on Friday and 2pm on Saturday and Sunday, find your way to the Living Gallery Silent Disco area to join the class. Dexter Alan will be providing the sounds. Space is limited, first come first serve basis.
Don't miss out on the best way to send summer off with a bang, tickets are still available for purchase on the North Coast website!