The first ever Electronic Music Awards is set to make its mark on music history next month, September 21 at the inaugural ceremony in the downtown Los Angeles art district!
Newcomers and legends alike will take the stage to perform, as the EMAs just announced Moby, Illenium, Autograf, Orbital, Goldfish, Kidnap Kid, Floorplan, Ramzoid and Madeaux are all scheduled to perform live in LA — and across the world via the Twitter livestream.
Classic categories such as "Album of the Year," "Single of the Year," "Record of the Year," and more will be dedicated strictly to electronic music artists at the EMAs, and "DJ of the Year," Producer of the Year," "Remix of the Year," "Festival of the Year," etc. will allow the most unique facets of the electronic music industry shine.
The mix of artist nominations range from Justice to The Chainsmokers, Flume to Marshmello, Claude Von Stroke to Alison Wonderland, Gorillaz to REZZ. Check out the full list below, and get ready for this exciting, unprecedented event in electronic music!
2017 Electronic Music Awards Nominations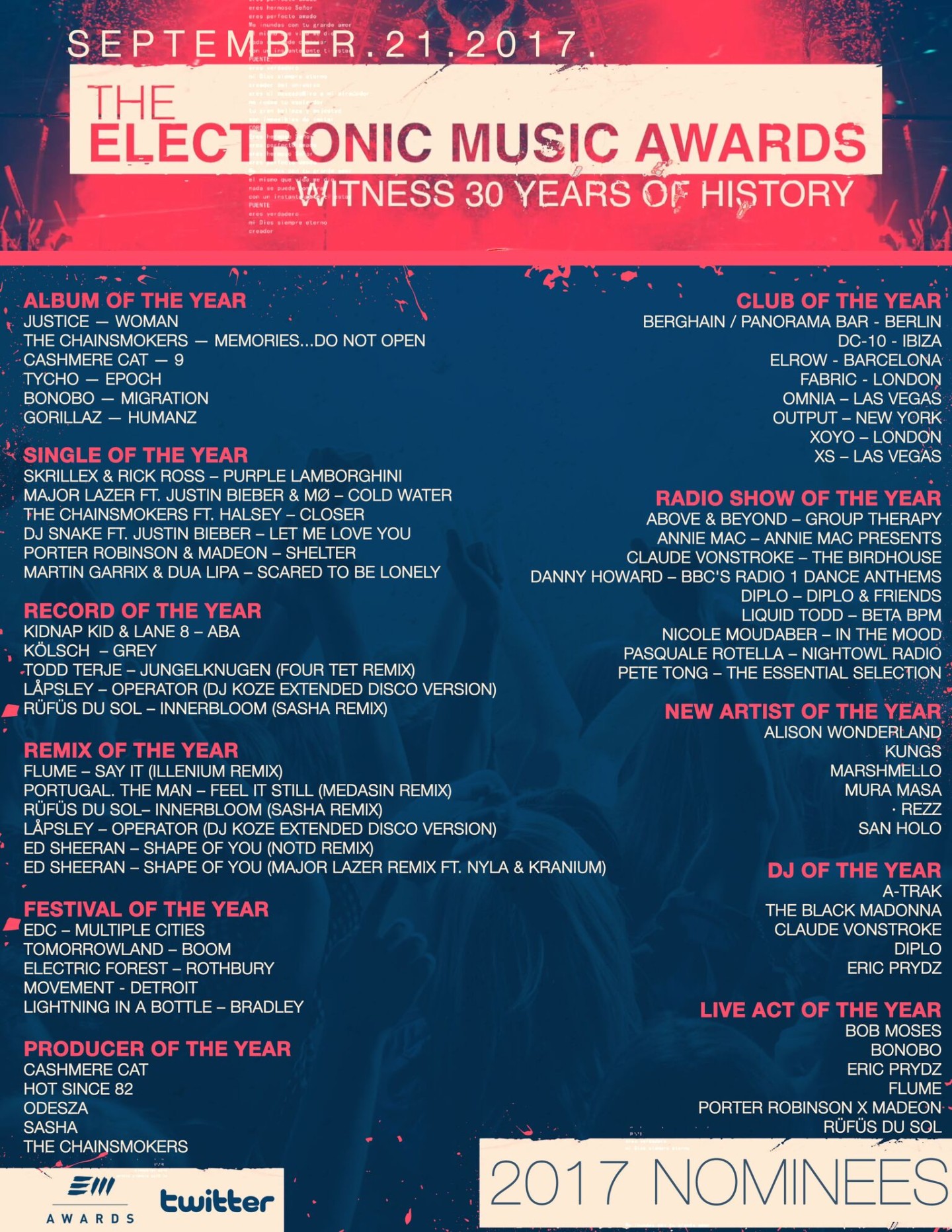 Source: Billboard