Fall wasted no time in turning our once long and warm days into jacket wearing "Am-I-really-thinking-of-turning-the-heat-on" 60-degree weather as soon as September hit. But at least this sudden change was met with Chicago doing what it does best… party.
This past Labor Day weekend once again played host to North Coast Music Festival aka Summer's Last Stand. Over the last eight years NCMF has become a staple in Chicago music as one of the best ways to to celebrate a summer done right before many have to return to school or deal with dreary winter work days.
Once again taking place in its long running home of Union Park in the cities West Town neighborhood, the festival boasted a diverse lineup with the likes of Deadmau5 & Eric Prydz, Gucci Mane, Damian Marley, Carnage, Ween, Tipper, and a whole slew of other rap, electronic, and indie artists.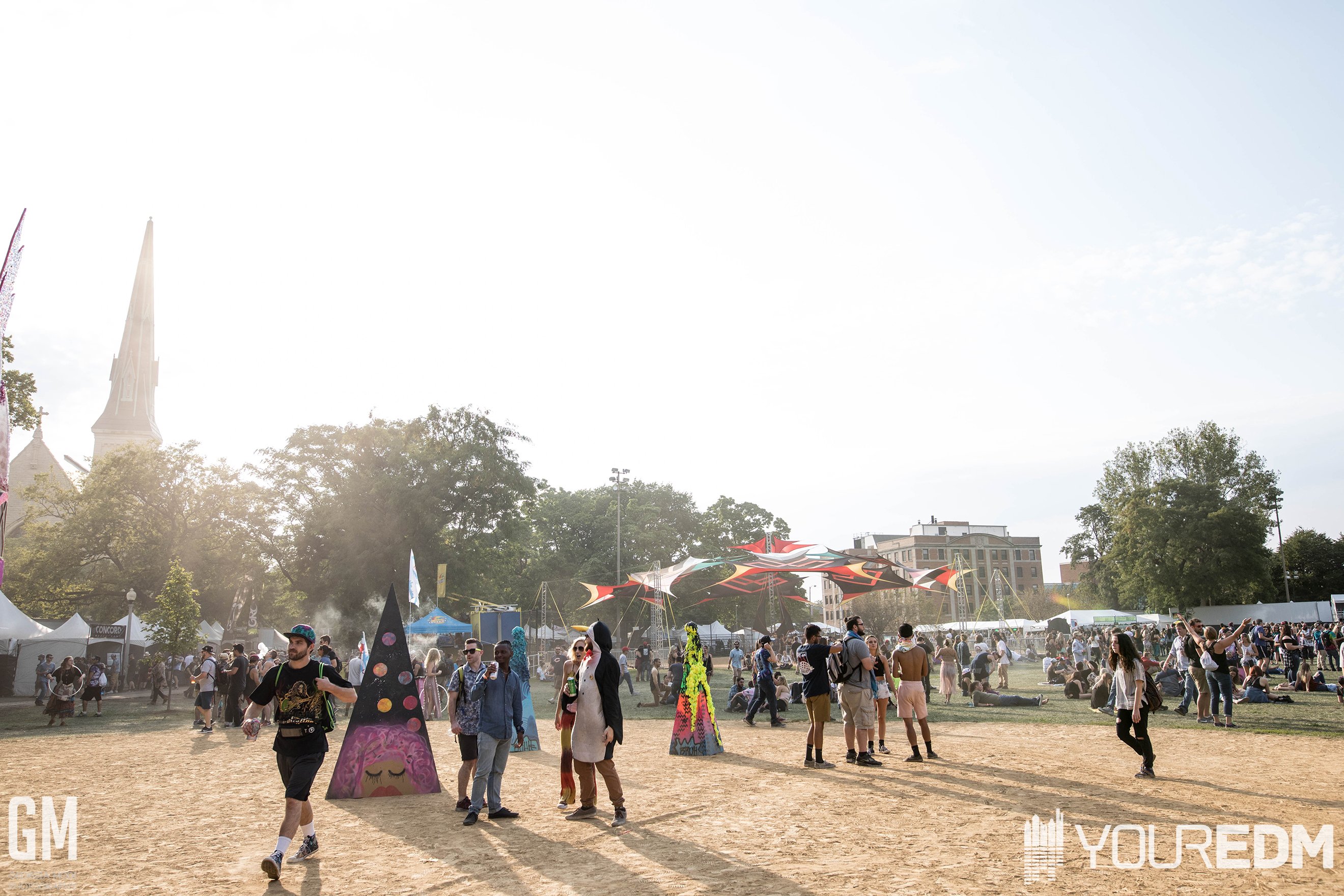 Friday night undoubtedly held one of the most anticipated acts of the weekend, Deadmau5 & Eric Prydz. The two have been working together a great deal in recent months both on and off stage. As soon as rapper Lil Dicky ended on the North Stage that sat adjacent to the Skyline Stage, where the duo was set to preform, the crowd flooded over to fill up the space around me. The sounds were as progressive as it was dark, a vibe that i'm sure many may not have been expecting. To me, it bordered more on a Criez D & Testpilot type of sound as their set progressed into the night.
Both artists had their respective after parties that night as well with Eric Prydz preforming at The MID and Deadmau5 at Concord Music Hall. I was lucky enough to be able to catch Deadmau5 preform at his party which gave way to the far more experimental side of him that many often don't get to see. While I did think the beginning of his set started off a little slow for my taste, I was throughly impressed with the direction that he took it by the end.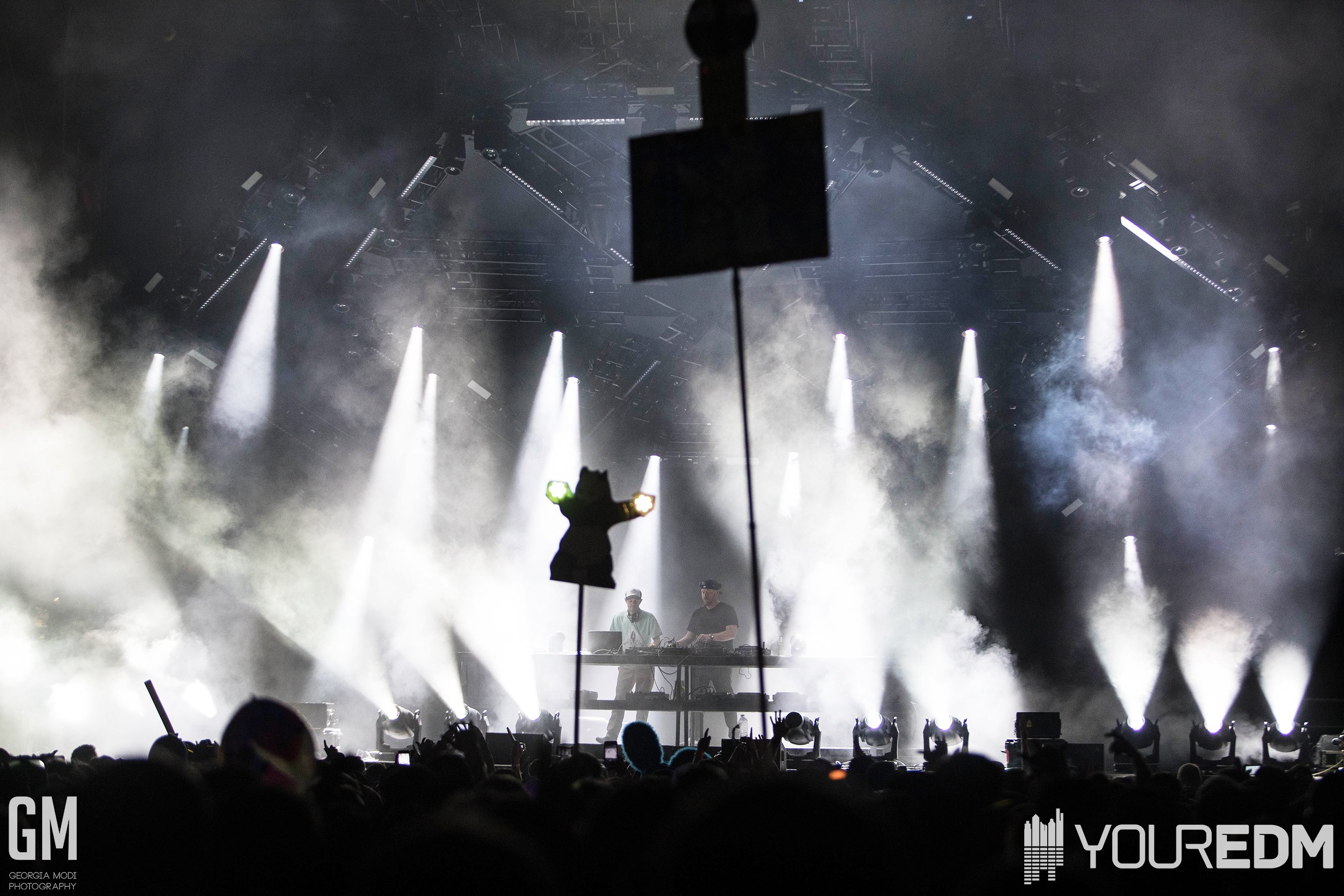 The second day of the festival had me starting out the at A Tribe Called Red. This trio combines fascinating takes on hip-hop, tribal chants, and bass-heavy beats to bring you a culture driven experience, especially when three traditionally dressed dancers take to the stage to accompany the sounds being projected over the crowd. Following up A Tribe Called Red over on the Coast Stage was one North Coast's youngest preforming artists and a Chicago local, Whethan. He was among quite a few other hometown locals who all took to the stage that weekend such as Rich Jones, Akenya, Edamame, and LWKY.
However, as the night progressed us Coastie's got a little soggy when some rain hit around 7:30pm. While many ran for cover a fair amount braved the elements to stick out the rest of Post Malone and Joe Russo's Almost Dead set's. Thankfully, due to the lack of high winds and lightening the festival didn't face evacuation and the rain finally let up right before 9:00pm, just in time for the closing set from Damian Marely on the main stage.
Aside from the small amount of rain we experienced the whether overall had been sunny and cool throughout the weekend until day three hit when temperatures rose well into the 80's during the day. This ultimately ended up being more than favorable though since it dried out much of the muddy spots in the park, saving many of the fashion-forward footwear choices that attendee's are known to sport during the event.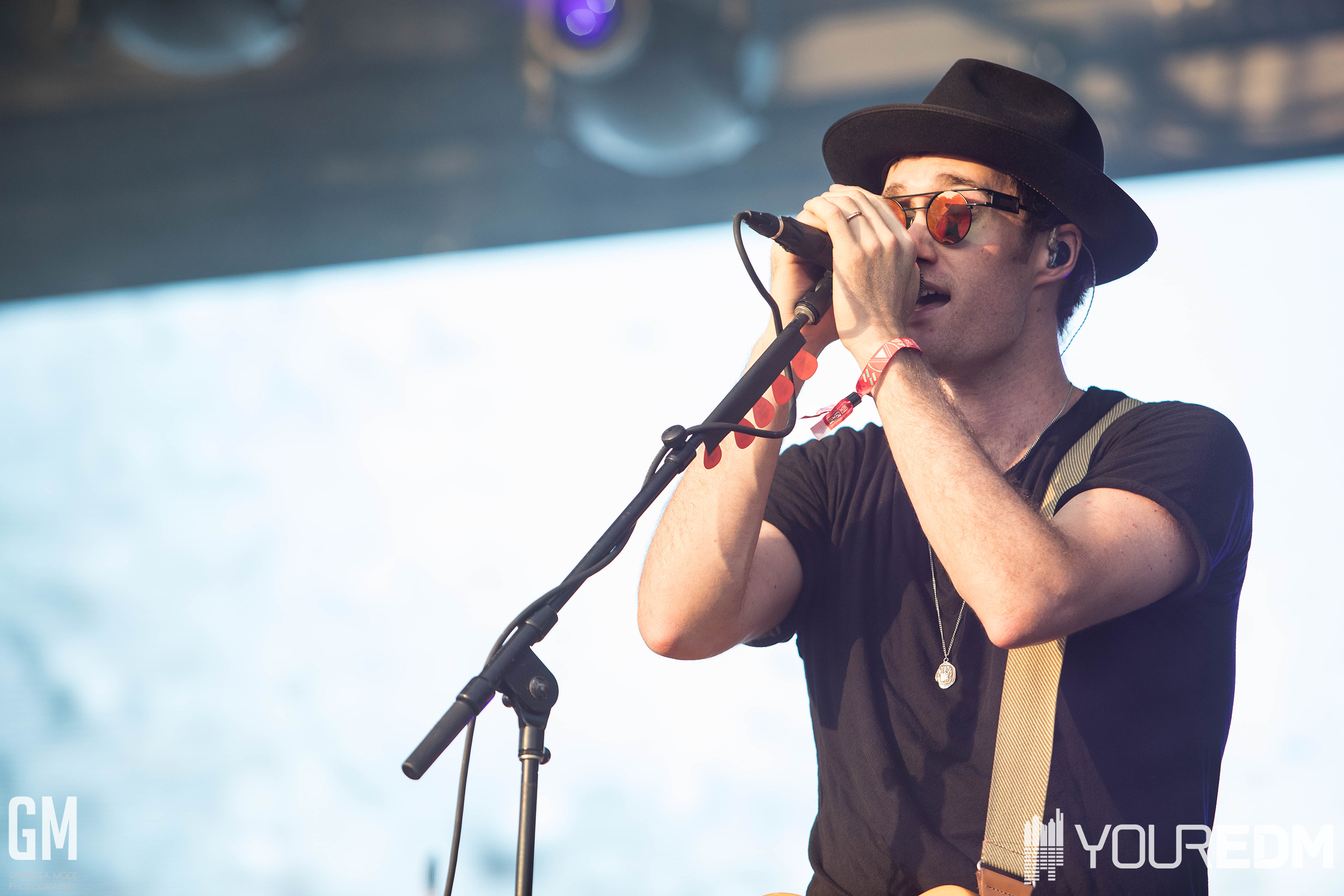 Heat aside, day three held an impressive roaster of the weekends lineup with Elephante, The Cool Kids, Destructo, Bob Moses, Skepta, and Ween, among many others. What caught mine, and most others, attention that day was the special surprise The Cool Kids had in-store for the end of their performance. With only about 20 minutes to go Chicago hometown hero, Chance The Rapper, took to the stage with the duo to rap a number of songs with them. The surprise set was wrapped up with a heart felt speech from Chance who mentioned how he used to sleep on their couches as he was just starting out and how the duo were long time mentors of his.
Another pleasant surprise of the weekend was the undeniable chemistry that was felt on stage from the members of Bob Moses. While their DJ sets tend to be a bit more common to catch it always seems to be a treat to see them perform live and with Tom Howie's excellent control over the mic this set quickly became one of my favorites of the weekend.
While my knowledge on it may be limited, it was clear that Skepta bringing a heavy influence of grime to his set was a treat for a crowd that doesn't get enough of that here in Chicago.
The final sets of the weekend were a true testament to the diverseness of this years lineup with Tipper on the the Coast Stage and Ween on the Skyline Stage. Coastie's were met with an intriguing announcement only a few hours prior when their phones buzzed and it was the North Coast app informing them that Tipper would be joined by Johnathan Singer on visuals and The Tevastater on lasers for an extended 70 minute set. For those who may not know Tipper is an artists who is known for his interact lightshows that create a breathtaking and unique experience during his sets. And while people were being hypnotized from the lights, others were over at Ween getting a little bit more of a rock filled ending to their weekend.
Once again North Coast Music Festival cemented itself as one of the quintessential Chicago festivals of the summer with its laid back atmosphere, assorted tastes in genre's, and hometown spirit.
– – – – – – – –
Check out more photos of the festival from Georgia Modi Photography below.