When you pay to go to a festival, certain things are expected… a stage, artists, maybe some options for food and beverages, decent organization? Very few of these things were to be found at South Carolina festival The Gathering this past weekend.
Created by a company calling itself EDM United Events, the festival promised headliners ATLiens and Leah Culver and "four stages of sound" on Saturday, October 7, for a steep price of $130. According to promoters, attendees were also promised "50,000 watts of sound, Amazing lighting that will melt your face, visuals that will blow your mind, an Oxygen BAR, Food vendors, a Beer Cave," and "breakfast served on us." What they got was a haphazard, thrown-together mish-mash of plywood and some local DJs who showed up for an absolute dumpster fire.
The photos in this article are of the actual stages at the festival, built probably last minute and without any real resources at hand. Only four to five people were responsible for setting up the stages, as the organizer disappeared without a trace. Thankfully, according to sources within the festival, it seems that all the artists were paid; however, not all of the staff received compensation for their efforts.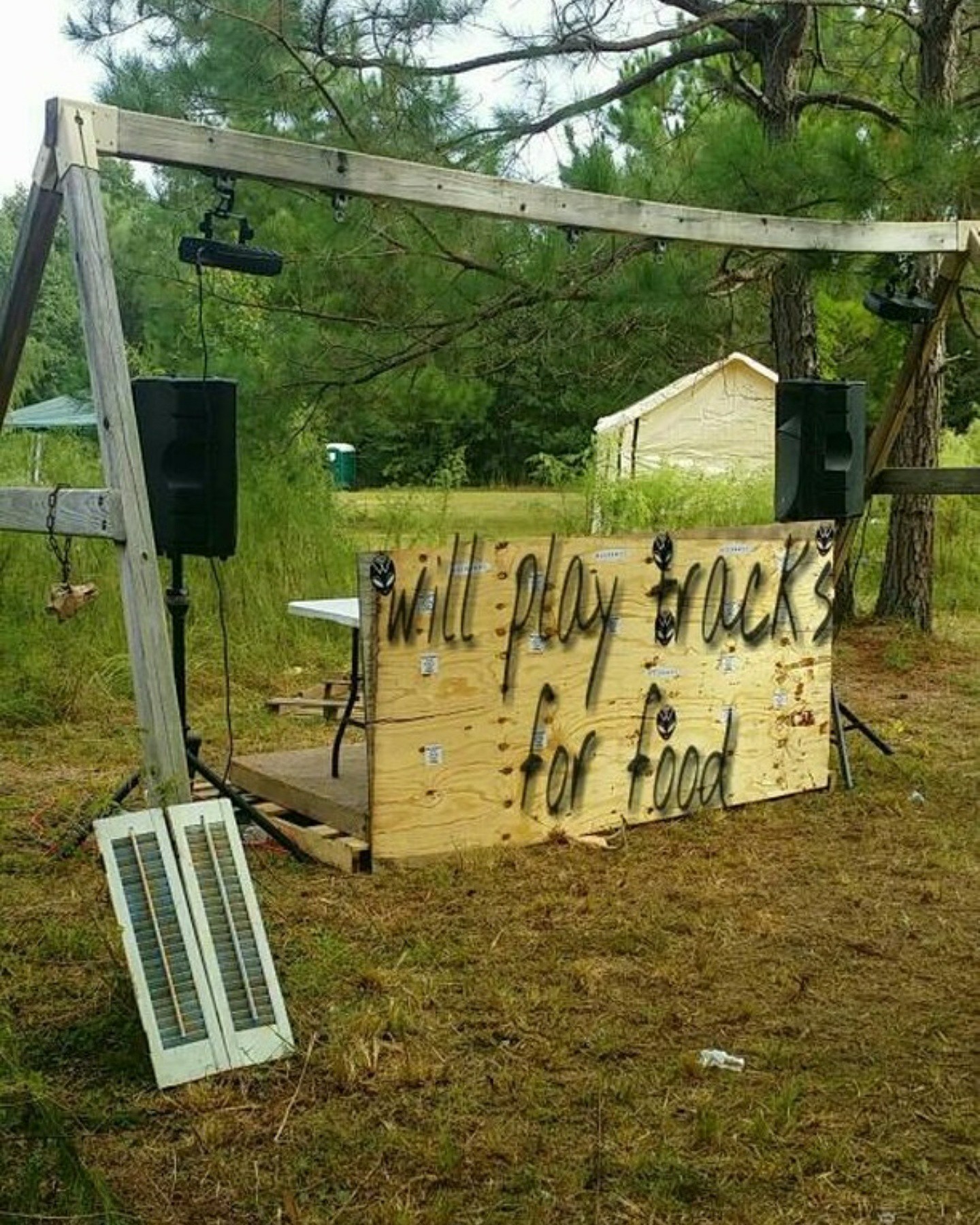 Needless to say, no one will be working with EDM United Events again anytime soon.
H/T EDM Tunes