"Last All Night (Koala)" by Oliver Heldens is an absolute classic in the future house world. It's one of the first tracks that truly embodied the genre moniker (apart from Heldens' own "Gecko") and it was the song that truly rocketed him to worldwide fame. As such, it's not uncommon to go back and listen to it for a bit of nostalgia. However, what we saw this morning on Spotify gave us a bit of a surprise.
Instead of the track title, users were met with … well, I'm not sure what to call it, but it didn't say "Last All Night," that's for sure. It seems there was some error or miscommunication with Heldens' distributor or perhaps Spinnin' Records, because it reads: "Koala – Radio Edit; DO NOT USE THIS VERSION TO LICENSE OUT PLEASE USE NLZ541401138 – Radio Edit vocal v…"
A fan first noticed the error and tagged Heldens on Twitter, to which he responded, "Lol what up w this? @SpinninRecords." So far, the label hasn't responded and the error remains up as of 10:38am PDT.
See it for yourself on Spotify or check out the screenshot below. Of course the track is still the same and it isn't really a huge deal in the grand scheme of things, but it's still pretty hilarious.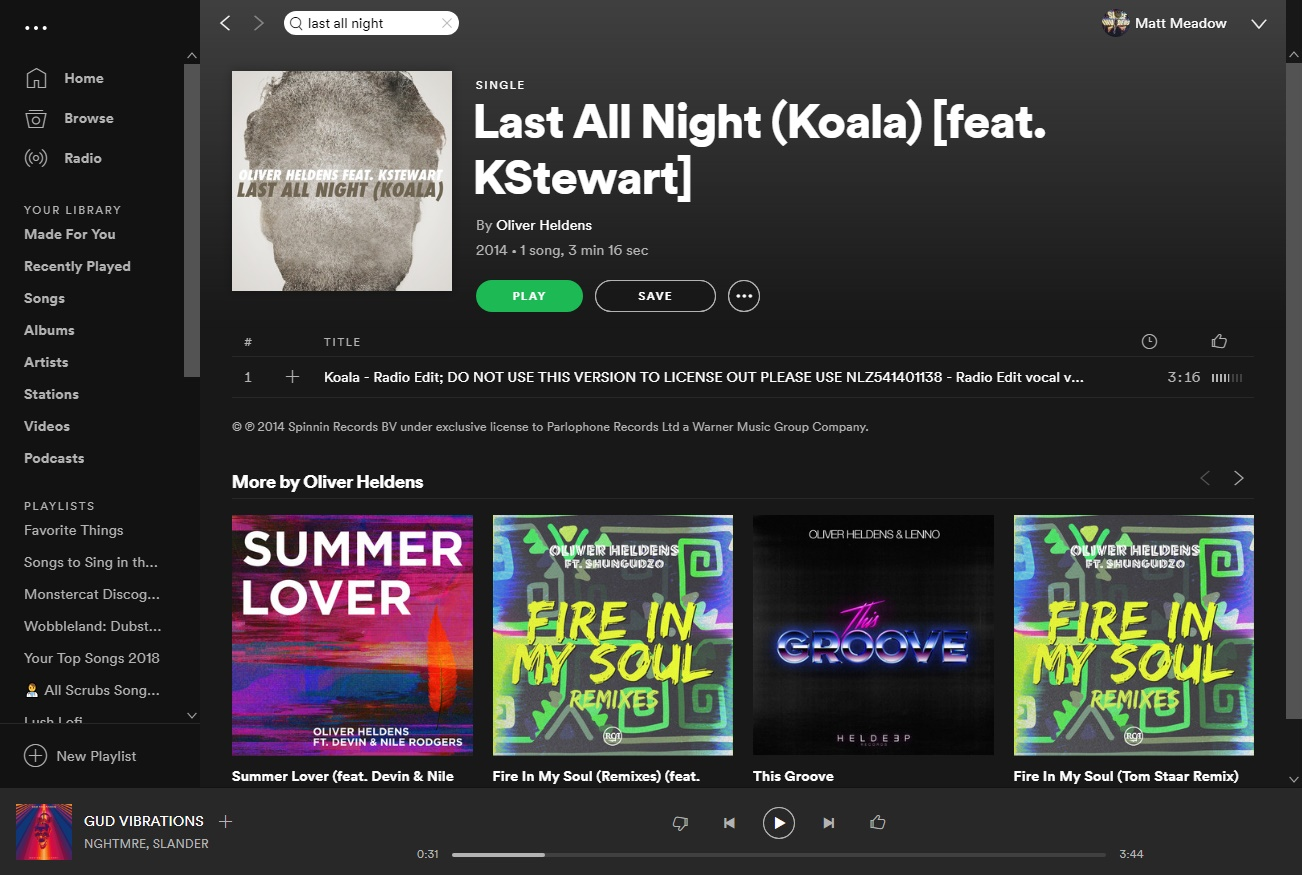 Photo via Rukes.com