Iron & Wine – The Trapeze Swinger (live)
For a long time, Sam Beam has been one of my favorite musicians. Providing the perfect blend of modern folk and nostalgic country, Iron & Wine has been delivering quality music for almost a decade. This particular live recordin–,a soulful, deliberate, and emotional presentationof fan favorite The Trapeze Swinger–is easily the most triumphant indication of this incredible musician's talent.
The proof is all in the lyrics: beginning as a simple tribute to friendship and ending as an undying devotion to love and eternity, The Trapeze Swinger delicately works its way through pastoral imagery and a certain sense of Southern decorum, establishing metaphor upon metaphor of beautiful imagery that's enough to send even the strongest will into tears by the end. All I can really say about this composition is that it's my favorite song, ever–everything about this piece is a soul-shattering testament to the power of an affecting poem and the sheer effect of a perfectly constructed instrumental. Please be sure to read the lyrics alongside listening to the track–it's the only effective way to listen to this masterpiece of modern music!
Iron & Wine – The Trapeze Swinger (live)
Eric Whitacre – Water Night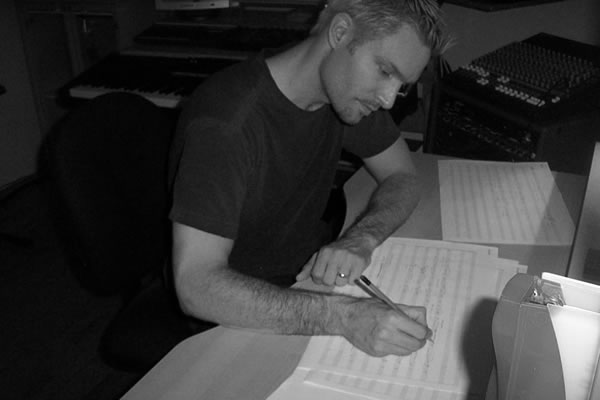 Eric Whitacre is one of the most prominent and famous choral composers working today. With a distinct style that's often emulated but never perfected, Eric's music is truly one of a kind: it's radiant, emotional, and quite complex. Water Night, composed in 1995, is one of Whitacre's older pieces; setting the stage for much of what would become his signature style, Water Night is perhaps one of his most famous and well-loved pieces of music. Set to a libretto by Octavio Paz translated into English, Water Night features several notable passages, particularly a 14-part divisi near its climax–an incredible feat for any choir to perform. Aside from the delicate, melancholic beauty of the piece itself, Whitacre is well known for his Virtual Choir projects: uploading a conducting video on YouTube, anyone was welcome to pick and record a part of Water Night on their own computers, and then send it to Whitacre's website, where all the videos were then arranged into one worldwide choir. One of the most exciting and unique developments in contemporary choral music, Virtual Choir is a true beacon of the benefit technology can offer to any musical style. Be sure to check the video out below!