Popular live event calendar site Pollstar.com is currently listing dubstep DJ and producer, Minnesota, as the sole performer at this year's Counterpoint Music Festival in Atlanta, GA. Although this has not been confirmed by MCP Presents, the listing makes us want to believe this is a leak, considering Pollstar.com's 20 year run as a leading music information resource.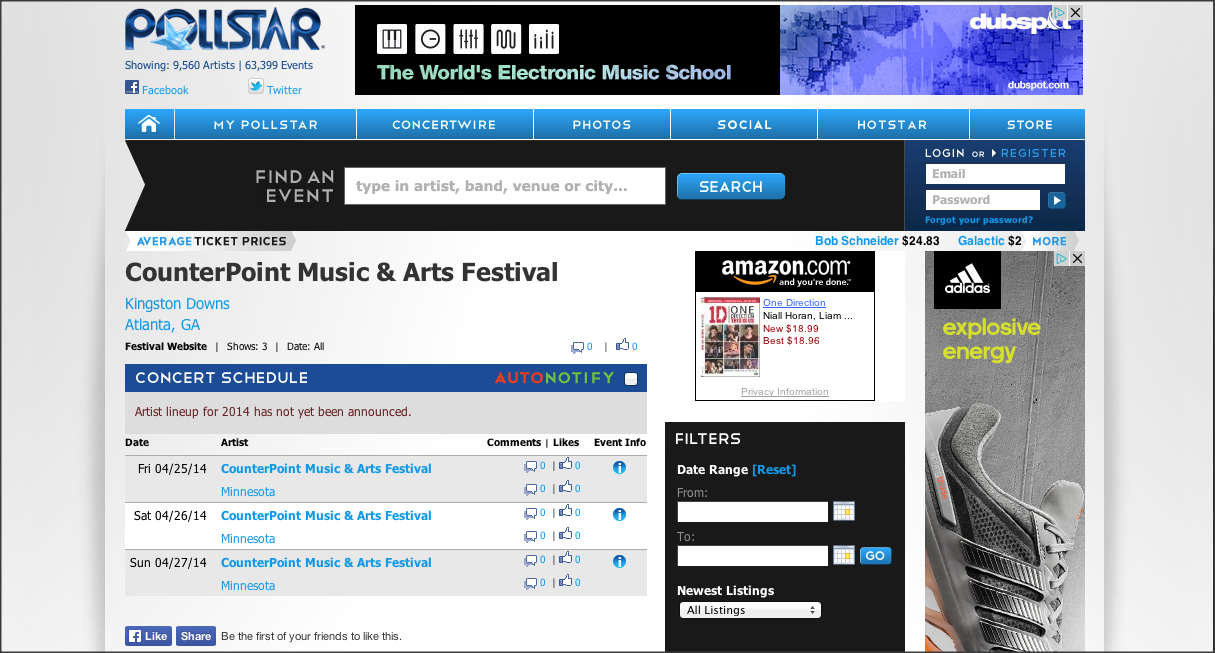 With previous heavyweights such as Skrillex, Avicii, Sebastian Ingrosso, Bassnectar, and Pretty Lights playing in CP's freshman year, there is a great temptation in unlocking the lineup of the sophomore spectacle, which will take place in a new season and location.
Tickets for the festival can be purchased here and confirmation of this leak will be delivered as we receive it.