It's Friday and most of you are probably out enjoying the night but if you're not, you might enjoy a quick laugh. At least I know I did when reading the little spat Deadmau5 and Porter Robinson just had (and might keep on having after deadmau5's done with his set). Yeah this is nothing huge and revelatory, this is not incredible news or world changing. It's just supposed to make you laugh.
Read from top to bottom here: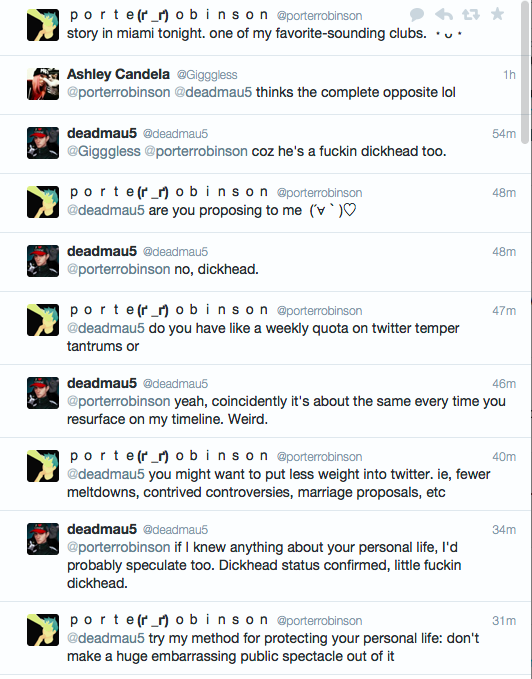 Porter responded with this (read from bottom to top in this case):


And of course Dillon Francis decided to step in…I agree with him though, a coffee run with deadmau5 and Porter would be awesome.