Skrillex recently hit us with a plethora of new music including his newest "Recess" album and the remix of Duck Sauce's single "NRG" that he did with Kill The Noise and Milo & Otis. Well the madness does not end there as for today Sonny and Swedish vocalist Elliphant released one of the heaviest trap joints to hit the scene this year.
Released through Mad Decent and debuting on Elliphant's "Look Like You Love It' Ep, "Only Getting Younger" reigns over the trap game with its unique approach to the genre. Introducing itself with a very dark and eerie piano chord progression it quickly takes a turn when Elliphant's passionate and powerful vocals, "walk around with bloody hands, we gonna keep them dirty just to prove a point", assert dominance and lead the tune up to its drop where it keeps that same eerie feel while maintaining the signature sounds we know from trap. Combining all of the above while simultaneously adding layers of vocals from Elliphant, "Only Getting Younger" then winds down throughout the solo piano piece once again before ending.
"Only Getting Younger" – Elliphant featuring Skrillex: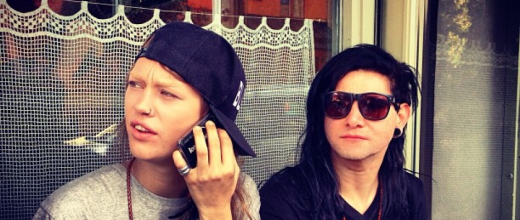 I'm curious as to how this song resonates with all of you? Let me know in the comments below!