Let me first start off by saying that this year's EDC NY was without a doubt the largest one yet, hosting 40 of the biggest names in EDM, and opening it's arms to about 100,000 eager attendees. This one was also a complete turn-around from 2013's. The Insomniac event took place at Metlife Stadium versus last year's, which took place at Citi Field.
The venue was the first major improvement. The four stages were spread out perfectly from one another by utilizing both the parking lot and the football field. First you were met by the main stage, otherwise known as Kinetic Field, with it's iconic towering owl character that enchanted headlining acts with synchronized visuals. This stage held artists from some of the biggest names in EDM from Hardwell to Krewella. To the right of main stage was Neon Garden; the spacious tent that was home to the tech-house and deep house acts like Dusky, MK, and Carl Cox. On the right side of that stage was the third stage, Circuit Grounds, a stage that also hosted huge acts such as Afrojack, Calvin Harris, and Cash Cash. Finally, built on top of the field inside the stadium was Cosmic Meadow hosted by HARD. This stage was my personal favorite featuring some of the biggest artists in bass music like Bassnectar, Nero, and DJ Snake.
Unlike last year, the stage set up made it nearly impossible for the irritating sound of simultaneous clashing sets, which was definitely a seen issue with 2013's event. In addition to the stages, Insomniac decided to shake things up by including the Budlight Platinum VIP area, where Tommy Trash and Destructo provided performances to a much smaller crowd, and thus created a more personal, intimate experience for fans. This seemed to be a substitute for past years when Insomniac had a designated stage for Discovery Project winners. This year, winners received the chance to perform on the Kinetic Field main stage through a DJ competition that involved the producers OOF and Yordan & Dead Space.
Not only was the layout of the festival a huge upgrade from 2013's edition, but the lineup seemed to receive a makeover as well. For 2014, Insomniac brought in such a diverse group of artists that, guaranteed, could cater to absolutely anyone's music taste. Every single sub-genre of EDM was represented; tech-house, deep house, progressive, electro, dubstep, trap, etc. Given the wide array of talent, it's hard to say one day was better than the next. That said, the only con I could possibly provide about this year's festival is that there were so many fantastic sets that ran at the same time, forcing ravers to sacrifice seeing some of their favorite acts.
Day one started off sunny with 50,000 enthusiastic festival-goers filling nearly every crevice of the venue. By 3:00 pm Metlife was packed, and to better suit the large number of attendees, Insomniac did a wonderful job of placing water stations nearly everywhere, which was also an improvement from 2013. Music by 3lau, Mercer, Kastle, and Nicolas Matar filled the venue until around 4:30 when, to the artists' and audiences' dismay, it started to downpour. Action was taken immediately and stages were shutdown. Attendees were provided shelter from the rain inside the stadium walls. Only fifteen minutes later, the artists were told to return to their performances and the festival roared back to life with the crowd's enthusiasm even stronger than before.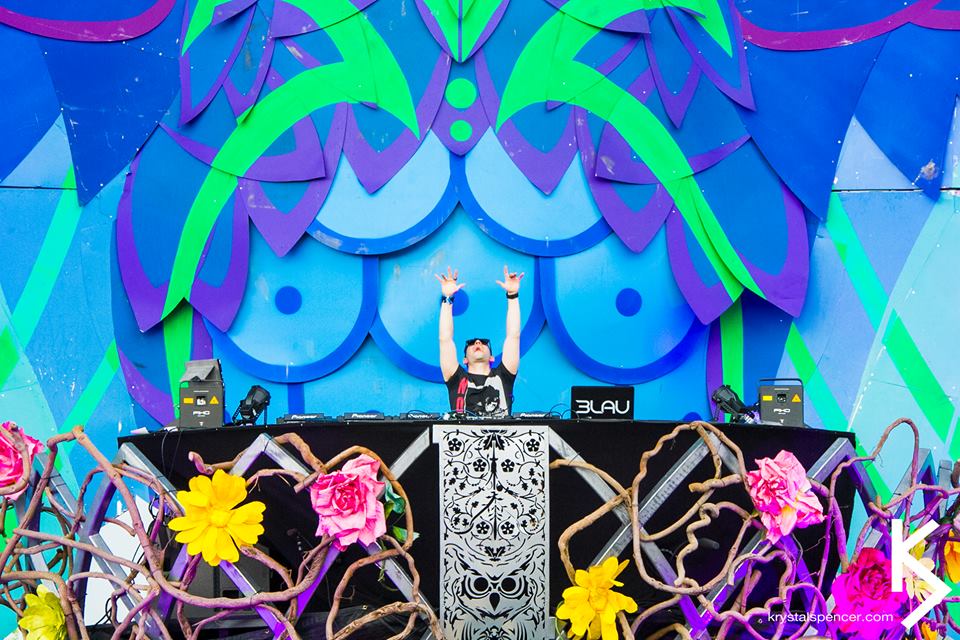 Once the rain subsided I headed over to Cosmic Meadow to check out Destructo's set, my favorite act of the entire festival. Gary Richards (Destructo), otherwise known as the man behind HARD Events such as HARD Summer, Day of the Dead, and Holy Ship! did a phenomenal job designing an incredible lineup for the Cosmic Meadow stage, as well as DJing a phenomenal mix with a wide spectrum of music. Following his set I made sure to make as much use of my time as possible by checking out more outstanding performances by other producers.
DJ Snake was one artists that I had yet to cross off my list, and it was well worth the wait. The minute the Parisian producer dropped "Turn Down For What," all hell broke loose, but in the best way possible. Hands down, that was one of the most intense crowd reactions I've ever seen. Following Snake's set, I checked out some more performances by Bassnectar, Afrojack, Krewella, Hardwell, Carl Cox and Loco Dice.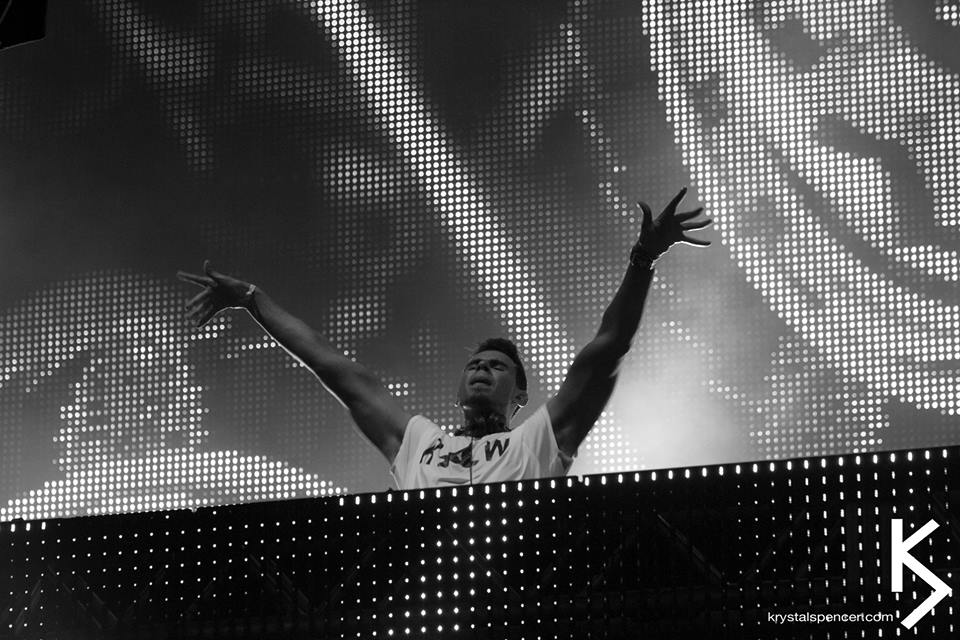 The first day ended with a ton of kickass performances and fireworks. Finally after a long, exhilarating and action-packed day, everyone exited the venue to rest up and restore their energy for yet another music-filled day at Metlife.
Day two could not have started off any better. Given the insanely beautiful weather, the turn out was twice as big as the first day's, with over 100,000 attendees. Today I decided to spend more time at Kinetic Field, Circuit Grounds, and Neon Garden.
As I made my rounds around the venue, I stopped by Kinetic Field to listen to Quintino's electrifying set. The one thing that stood out when watching his performance is the fact that there was not one second in which the man was not smiling. Lucky for me, I had the pleasure to get to know the Dutch producer a bit better with an interview following his performance.
Another act I was pleasantly surprised with was having the opportunity to witness Yellow Claw tear down the Circuit Grounds stage. The trap trio's EDC debut was an absolute success as they packed the floor with bass. Though unfortunately their intended twerk contest didn't go so well due to security restrictions, their set was still extremely crowd engaging, and it was clear that they were having fun with it.
As the sun went down, something caught my eye that I had completely looked past on the first day; the incredible visuals. I have to say, Insomniac really stepped it up this year thanks to the continued hard work and dedication of V Squared Labs. The visuals and effects were truly something else; from fire to lasers to light shows to outrageous visuals, the performances were out of this world, and are still embedded in my mind.
My second day closed with incredible acts from Adventure Club and Nero. If you haven't checked them out already, definitely put it on your to-do list; you will thank me later. Both artists stayed true to their signature sounds with Adventure Club rocking their melodic dubstep with sporadic moments of electro drops, and headliner Nero putting their fans in a trance with outrageous bass, melody, and beautiful vocals from Alana.
Day 2 could not have ended any better. Just as the ravers had entered, they all departed with smiling faces. I left the venue knowing that EDC NY 2014 had left a mark on me through both its musical performances and through the new friends I made on this venture.