(Photo Credit: Rukes. Edit by Krewella Belgium)
Whether it's donating half the proceeds from their show to victims of the Boston marathon bombings, using a music video to help put a stop to bullying once and for all, raising money to help victims of paralysis, or even helping to keep a fallen raver's story alive, Krewella has always been about spreading positivity and love, not just in the EDM scene, but throughout the world. Well right before Krewella's encore during the final day of Tomorrowland, Jahan used this special moment as an opportunity to address the thousands of people in the crowd:
My favorite part is that I see so many different kinds of people, different nationalities, gender, and you guys are all here together in peace.

Today is the last day of Tomorrowland, but I hope that tomorrow when you go back to the real world you can maintain this peace, love, and open mindedness towards each other.

Can you please do that for us? Can you please be tolerant of each other? Can we please coexist?

Let me see those flags in the air one more time and shout it with me:

We can coexist! We can coexist! We can coexist!

Because if we go down, we all go down together.
In a world constantly plagued by tragedy and war, it's things like this that made me fall in love with the EDM scene in the first place. I was at Krewella's show in Boston after the marathon bombings and that was an incredibly cathartic experience. Seeing first-hand the way EDM can bring people from all different backgrounds together, and even heal them in times of need, made me realize how passionate I was about this music and inspired me to pursue a career in the industry.
In my eyes, EDM is really all about small moments like these that inspire hope and positive change and Krewella is certainly doing their part to prove to the world, which tends to be quite skeptical of our scene, that this is actually the case.
But the real question is, are you doing yours?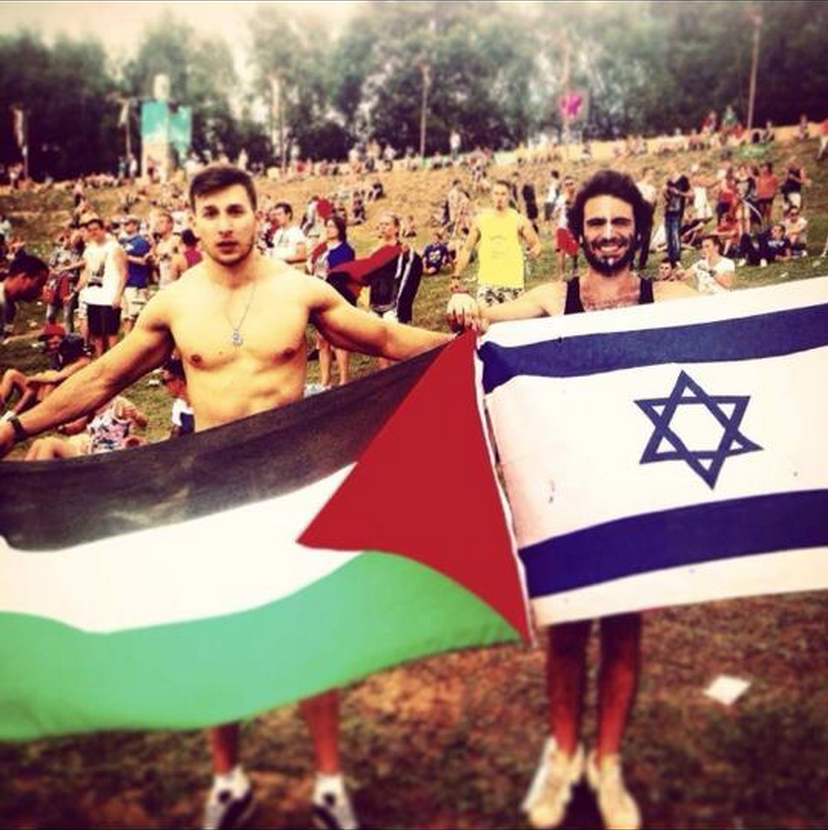 (Photo taken at Tomorrowland)
P.S. Krewella just unleashed the aftermovie for their first ever headlining show at Red Rocks for Global Dub Festival 2014 and it's nothing short of epic! Check it out: