Photo courtesy of electronicmidwest.com
Summer is one of the best seasons to be in Chicago! The windy city offers warm (but humid) weather, lots of free events, and of course, Chicago's very own festival season. Many of its residents do not realize it, but we are really lucky to have multiple festivals in our city. However, summer is almost over. It might make our hearts a little bitter, while we start preparing for an arctic winter, but it gets all the music fans ready for one of the most epic events of the season.
North Coast Music Festival, the 3-day event hosted by React Presents at Union Park, represents summer's last stand in Chicago. You might have not attended any of the Chicago festivals this summer, but this is not one to miss! As an NCMF attendee the past four years, I am really excited to be there for their fifth year anniversary. I remember when the Chemical Brothers were playing the main stage during North Coast in 2010 like it was yesterday. That was my first festival ever and the memories it engraved in my brain will be there forever.
North Coast is a very different festival from its counterpart, Spring Awakening Music Festival. While Spring Awakening sported a mainly EDM lineup, North Coast is a melting pot of sounds. If you like dance music, you will definitely enjoy some there. If you are a jam band aficionado, they have jam acts playing there. If you are in a hip-hop mood, then you won't be disappointed either. In other words, if you enjoy listening to a bunch of different genres then this is the place to be!
Union Park is a relatively small venue for such a big festival, but it's perfect for the occasion. You can around the whole park in about half an hour, which means you won't lose yourself in the crowd. The vibes are awesome, and there are lots of cool people to meet there. The shops in Union Park offer many unique items, such as pins, glass, jewelry and artwork. They also have good food so don't forget to grab a bite and some water before you dance the night away.
After looking through the lineup and trying to solve my scheduling conflicts, I had a really hard time picking my top five acts for the festival. With so many different genres to choose from, I finally tried to pick a blend of sounds that will ensure I have a marvelous Labor Day weekend.
#5 – Dada Life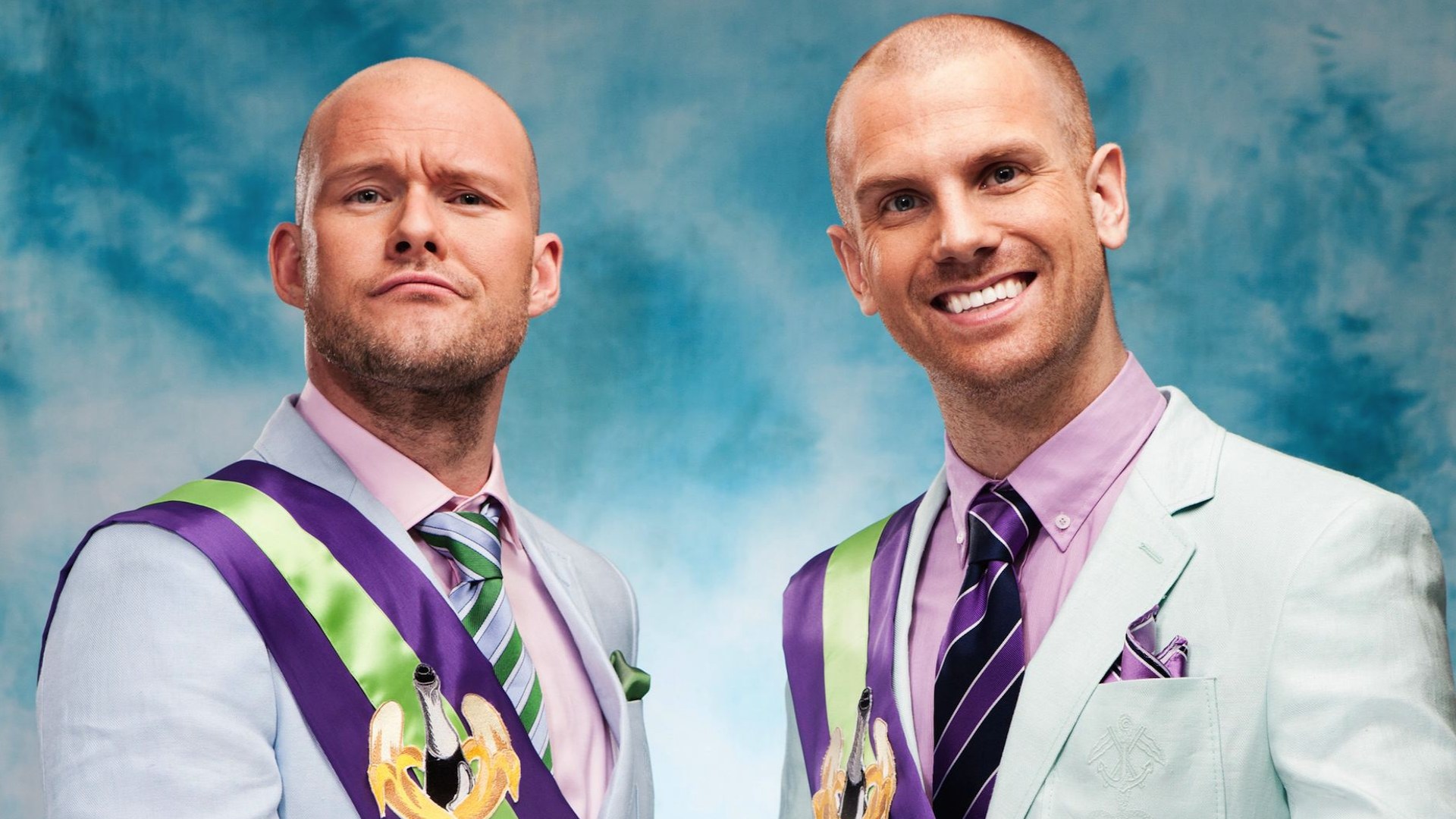 Photo courtesy of noisetrend.com
The awesome progressive/electro house duo from Stockholm, Sweden is going to be there, and it will make sure everyone is "Born to Rage" during their set. Consisting of Stefan Engblom and Olle Cornéer, Dada Life is the way to go if you want to experience a banger set. I started listening to them when they released "Let's Get Bleeped Tonight" and became a huge fan after the release of "Kick Out The Epic Motherfucker." The Swedes do know how to make their crowd dance. After breaking the world record for the world's largest pillow fight, they have become a Chicago favorite. Their set will take place on Sunday, August 31, at the 630 Stage. They are closing the festival, so if you don't want to see Snoop Dogg, they are your best bet.
#4 – Bisharat
Photo courtesy of onlythebeat.com
Deep House has been on the rise lately, and there is no better choice than a Chicago local. Bisharat, the co-founder of The Pool House at Primary Nightclub, will make sure you groove your day away with his sounds. Known for his deep, dark, bass line driven sets, he is an essential member of Chicago's deep house scene. As a resident DJ at The Pool House, he is part of one of the best deep house nights in the city. However, he is scheduled to play between three to four o'clock, which is a bit early. You can catch his set on Sunday, August 31, at the 708 Stage.
#3 – Bassnectar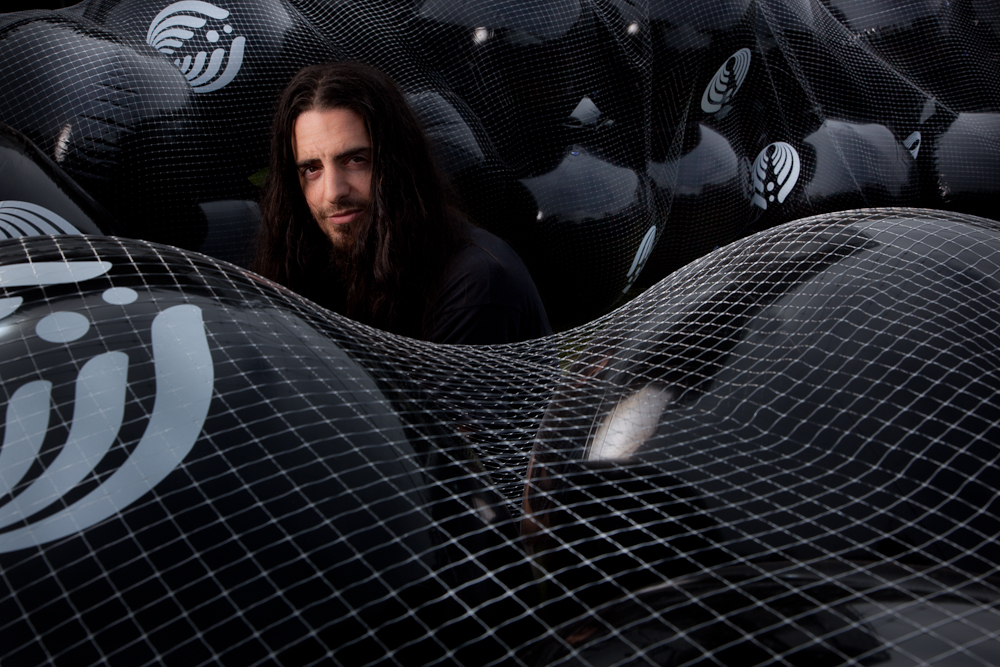 Photo courtesy of Josh Sanseri
The lord of bass is an obvious choice for anyone who likes this genre of music. Bassnectar closed North Coast Music Festival in 2011, and he is returning back for some more bass in your face! That year was my favorite by far, and his set was bonkers! This time, he has many new tracks to play. His latest album, Noise vs. Beauty, was released this summer, and I cannot wait to hear these new tracks live. Lorin Ashton is a very talented producer and DJ, and I love that each one of his sets is something different. I have only seen him three times, but I can't wait to hear what he has in store this time around. Bassnectar will be one of the main acts for Friday, August 29. He will be playing from 8:30 to 10:00 p.m., at NCMF's 312 Stage.
#2 – STS9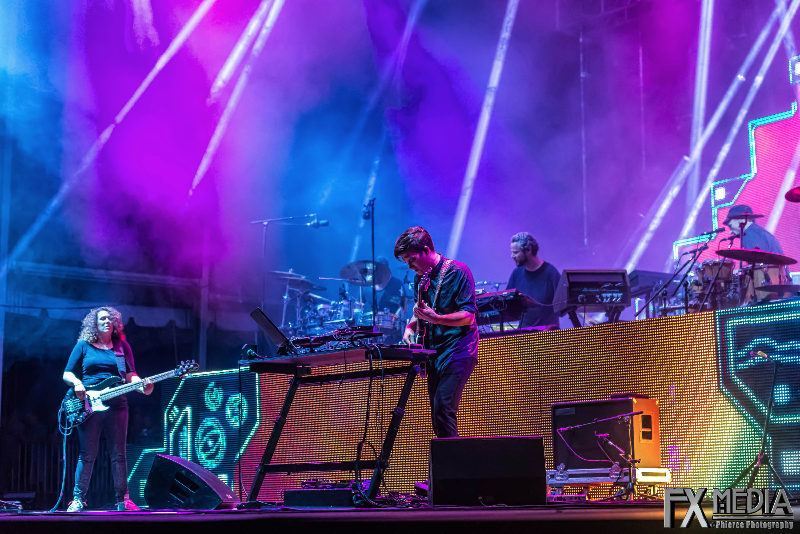 Photo courtesy of Keith Griner
Sound Tribe Sector 9 has to be my second favorite act for this preview. Normally, I am a house-head. I live and breathe house music, but the STS9 performances I have attended were breathtaking. The first time I have seen the band live was during North Coast 2011 (along with Bassnectar!), and it was one of my favorite sets of the weekend. If you are looking for large drops, breaks and big room sound, this is not a good choice for you. However, if you are looking to relax and enjoy some beautifully composed music, STS9 is the way to go! I admire the way they perform live. The band consists of five members, but they all play in harmony with each other. The second time I have seen them was during Electric Forest in 2014, which was a mesmerizing performance. I never felt more relaxed and laid back in my life, and I thank Sound Tribe for that. Can't wait to see them live again during this year's North Coast Music Festival!
#1 – Zeds Dead
Photo courtesy of edmsauce.com
This Canadian duo is one of the main reasons I am attending North Coast Music Festival this year, and if you have not seen them live, buy your tickets right now! Consisting of Dylan Mamid and Zach Rapp-Rovan, they have brought a unique sound in the world of dance music. I have a really hard time describing the genre of music they play; it's not bass and it is not dubstep. Rather, it's Zeds Dead! Their unique sets will get your heart racing with adrenaline and relax you with some house tunes. They also play many tracks that you would not expect, during their live performances. I have seen Zeds Dead five times already, and I don't think I will ever get bored of them. After being the most anticipated act of Electric Forest this year, I can't even imagine how awesome their performance will be in Chicago! Their recent EP, "Somewhere Else," is a combination of many different genres, with the distinctive Zeds Dead bass-heavy sound. Their Electric Forest performance was upbeat and blissful, and their mixing skills are beyond legendary. You can catch Zeds Dead at the 773 Stage on Sunday, August 31. Their set will occur between 7:45 – 9:00 p.m., so don't miss your chance to see them live!
North Coast Music Festival is the perfect way to end festival season in Chicago. The relaxing vibe, the broad number of acts and genres, and the ability to party at Union Park till 10 p.m., will stay in your memories forever. If you are attending, you will see me there with an awesome totem and good vibes. If you are not attending, hurry up! You can still buy tickets from their official website here! Three-day passes are sold out, but even the one-day option is worth it. Purchase them now, before they get sold out.