With its last minute cancellation last year, the inaugural Moonrise Festival had a lot riding on it's shoulders to begin with. Then two people tragically died at the Mad Decent Block Party in DC a couple weeks ago and the pressure on promoters Steez Promo and Glow, who teamed up to put on the Baltimore-based festival, increased exponentially. Anti-drug advocates in the area called for the cancellation of Moonrise 2014, saying that this would be the only way to make sure no one die from an "overdose" at the festival that weekend. However, city officials responded surprisingly rationally, saying that it's "short-sighted to say it's feasible to combat drugs by shutting down one event" and that they "don't think it's fair to paint these concerts with a broad brush because of a few people who acted irresponsibly" so Moonrise went on as planned.
Well despite all of this negativity surrounding this particular event and the scene as a whole recently, I'm happy to report that Moonrise was a resounding success, with no major incidents reported over the course of the weekend. This was likely due in large part thanks to the incredible staff at Moonrise, which was some of the best I've seen at any festival period. While there was some police presence on the festival grounds, it never felt overwhelming. From the rest of staff, you got the sense that they actually cared about the well-being of the attendees; they even had volunteers roaming around the festival squirting water into people's mouths, spreading good vibes, and looking out for everyone's safety in general much like Pretty Lights' Illuminators. Other festivals should really take note of this practice because attendees are more likely to go to someone who's there for the same reasons they are (i.e., to enjoy the music and have fun) for help rather than a security guard or other on the clock authority figure who they're worried will get them in trouble. Electric Zoo is did something similar this year with their Zookeepers but that's only a start; I'd really like to see more festivals/promoters/venues follow suit.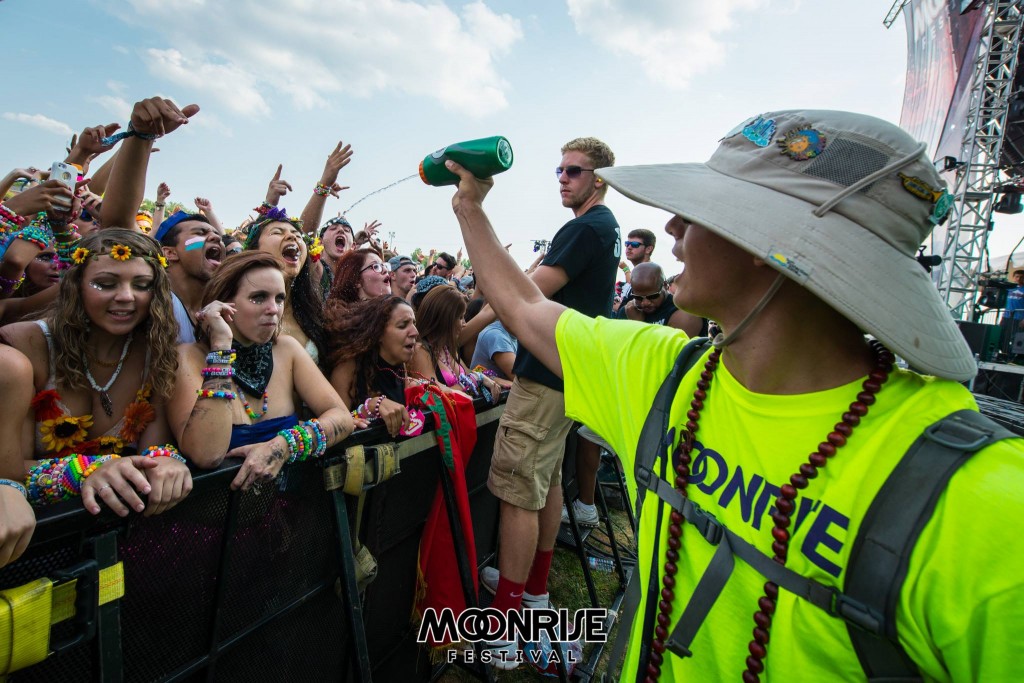 Now that that's out of the way, let's get down to what really matters: the music. Featuring acts from all over the electronic music spectrum, as well as some completely outside of it, Moonrise boasted one of the most diverse lineups of the festival season. From dubstep/dnb and deep/electro/progressive house to the funky/soulful sounds of live jamtronica bands like STS9, Eoto, and Lotus, Moonrise truly had it all. Hell, you could even get down to the sounds of Wocka Flocka Flame and A$AP Ferg if you're into that sort of thing. I spent most of the first day at the Celestial Stage, which hosted most of the bass music heavy hitters such as Downlink, Terravita, and Dotcom.
One artist who completely blew me was Montreal's latest up-and-comer Snails, who left nothing but a puddle of melted faces in his wake after an onslaught of ridiculously slimy dubstep and hybrid trap beats. However, the highlight of the first night was definitely Adventure Club's closing set, which even featured a special guest appearance from Yasmine of Krewella! I've been following Adventure Club for pretty much as long as they've been filling eardrums worldwide with beautiful melodic dubstep, so it was truly breathtaking to witness them close out the main stage in such an epic fashion, in my hometown of Baltimore no less.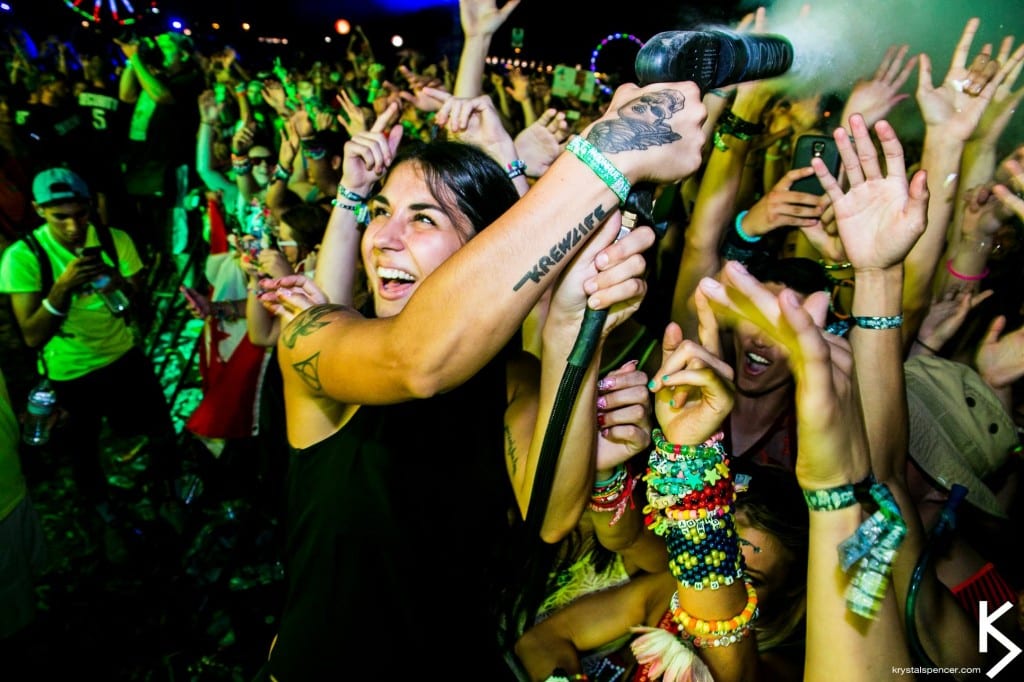 And just when I thought things couldn't get any better, Day 2 of Moonrise's lineup was even more stacked than the first, especially for all the bassheads out there. I was at the Solar Dance Tent for the vast majority of the day, which featured a lineup of Figure, Brillz, Rusko, Zeds Dead, and Excision all in a row (yes, you read that right) before Bassnectar closed things out at the Lunar Stage. Now I've seen Bassnectar many times in the past, but this was easily one of the best sets I've ever witnessed him thrown down. Not only was there a Supermoon that night, which resulted in this constant feeling of something magical being spread throughout the crowd, but this also was the first time Lorin played a set on the east coast since the last day of The Hudson Project was rained out; you could tell from the start that he was going to put all of his blood, sweat, and bass from that previously cancelled performance into this one to make up for it, which is exactly what he did.
Before I go, I just wanted to thank Steez Promo and Glow for doing an amazing job that weekend. Despite all the pressure Moonrise was under, it went off without a hitch and was a truly amazing experience for everyone involved. It felt like so many things came full circle for me that magical weekend. The first festival I ever went to was Virgin Festival 2007 at that very same venue, which ended up sparking my passion and love for music to begin with; it was truly surreal to be back at Pimlico Race Course for another festival, but this time as a member of the press. I can't wait until we can all watch the moonrise together next year once again!