Consistently described as one of the the most beautiful and downright epic venues in the world today, the Red Rocks Amphitheater in Morrison, Colorado is a legendary place to take in a show. As if the naturally created splendor of the venue weren't enough, it consistently hosts stellar talent from across the musical spectrum. And some very exciting news is developing on the electronic side of things: Bassnectar, the lord of low frequencies, has just announced a three night run of performances at Red Rocks with an insane lineup of fellow bass hustlers.
While Bassnectar has played two night stints at the venue before, this is the first year that he'll be hosting a three night takeover. And seriously, this one of the best collections of talent in one place we've seen in awhile; night one features the sounds of Late Night Radio, G Jones, and Joker while night two showcases another blend of bass music from jackLNDN, Son of Kick, and the recently returned Benga. Last, but most certainly not least, night three's lineup consists of Lindsay Lowend, Eskmo, and the revered Nightmares on Wax. To put the cherry on top, Bassnectar's website is hinting that there will be special guests at the shows as well.
As you can probably tell, May 29-31 at Red Rocks Amphitheater is going to be a body shakin' good time! So, mark your calendars if you plan grabbing tickets; the first run starts on Januray 28th at 10:00am MST.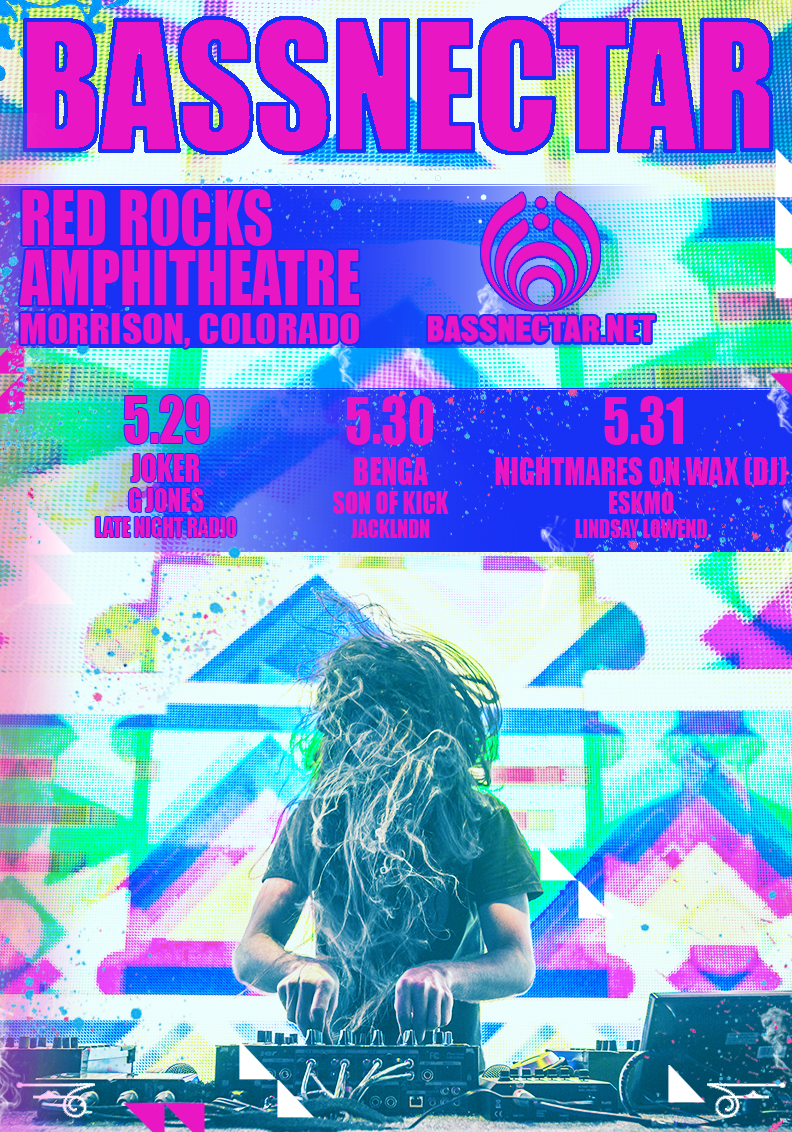 [Source: edm.com]
[Photo Credit: Rukes]