While we love the winter months for various reasons, we can't help but look forward to the spring; when the days get a little longer, the air gets a little warmer, and the ground starts to shake under the weight of dancing feet and booming bass as festival season begins once again. Kicking off the season is none other than Serenity Gathering, one of our favorite festivals of this past year. While organization was admittedly a bit rocky at times, we had an absolutely stellar time dancing our asses off and taking in the natural beauty of the area with friends both new and old. Artwork and talent abounded, stemming from a community so open and loving it felt like utopia.
So, we're especially excited to return this year! The crew has secured a new location near southern California's Lake Hemet, so expect gorgeous vistas to compliment the musical experience. And speaking of music, the line up for this year's gathering is already coming together in solid fashion; with acts like Emancipator, Big Wild, Bleep Bloop, and Stickybuds, expect to groove, boogie, and crump until your legs collapse. We're also quite happy to see underground names like Boostive and Devin Kroes on the bill among these movers and shakers in the scene. And there's still much more to come, so keep your eyes peeled.
It all goes down March 17-20th, and we would recommend grabbing your tickets soon. You can check out the full lineup, as well as a Euphoric Styles recap video, after the jump; we hope to see you out in the dust!
SERENITY GATHERING
Facebook || Buy Tickets || RSVP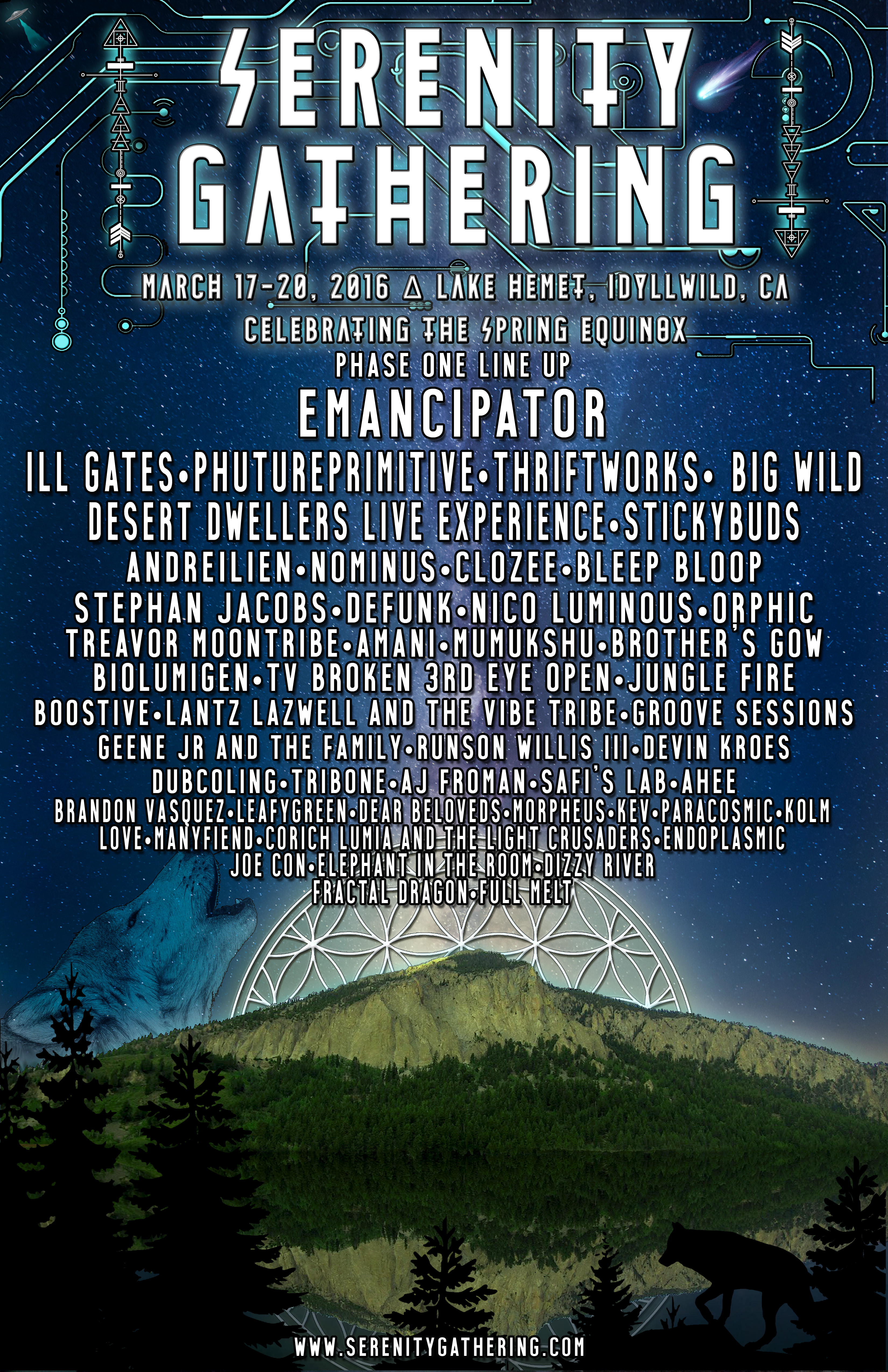 The Serenity Gathering 2016 line-up drops today at NOON! Stay tuned & be ready…

Posted by Serenity Gathering on Friday, December 11, 2015