To every music lover's delight, festival season is finally upon us!
If you're a professional procrastinator like me, you've waited all year for this season, but haven't quite prepared. Here we are about to be in the full swing of things and I've yet to stock up on my festival gear.
But no worries – all hope is not lost!
You can still get your rave gear in record-time without breaking the bank thanks to DemVibes, a company whose mission reflects the exact culture of their customers.
They consistently have phenomenal customer service that reflects a "PLUR" lifestyle while possessing an easily navigable website that the majority of other "rave gear" sites lack. Their 24 hour shipping period, 30 day satisfaction return policy and comparatively low prices make this brand irresistible.
From accessories to one-pieces to men's "all over print" shirts, DemVibes has got you covered. While the merchandise continually rotates with the changing styles of the music scene, items are consistent in quality and low pricing.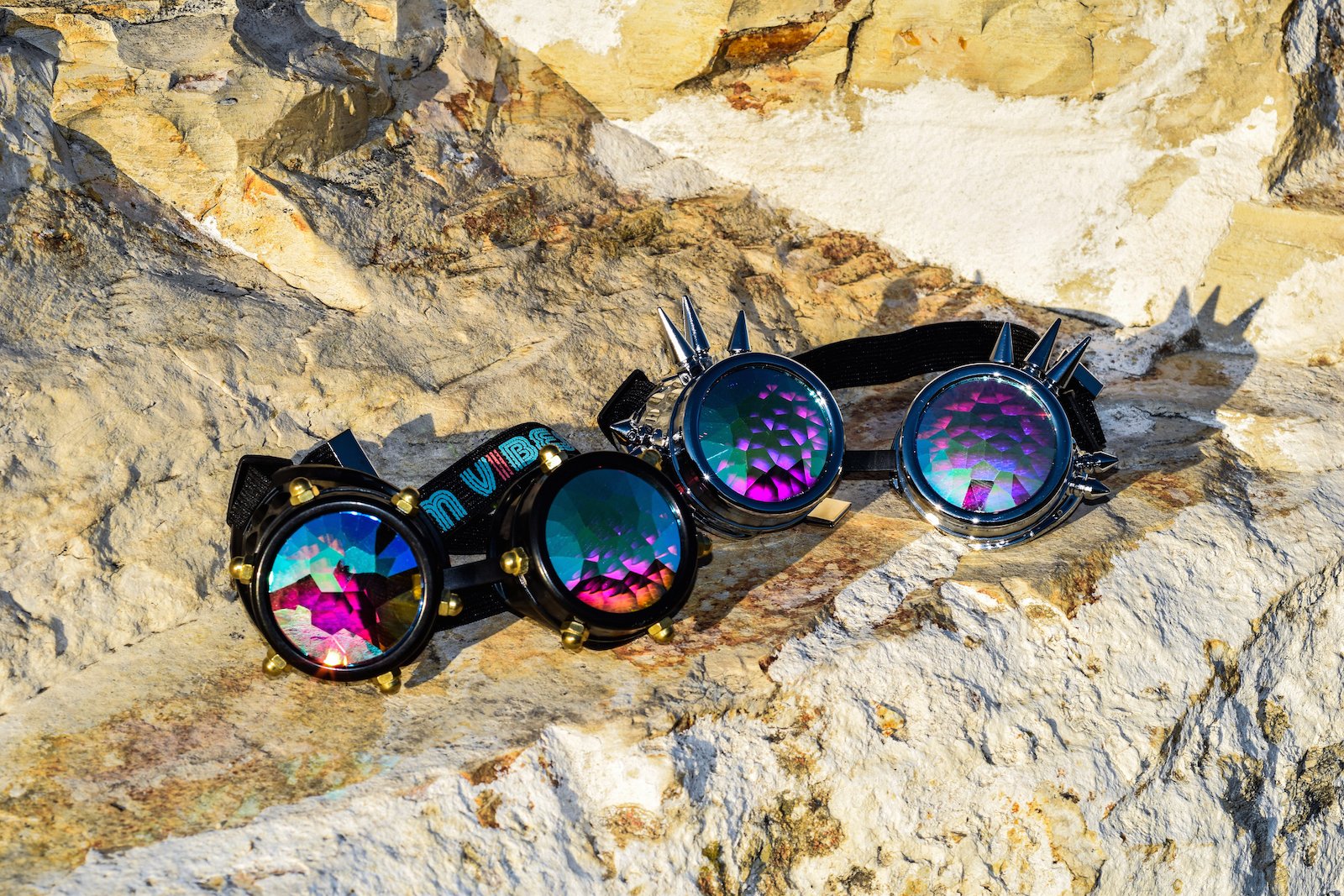 They have one of the larger selections of "Kaleidoscope" eyewear that I have yet to see anywhere else; and once again, the price is incomparable.
If you don't know what kaleidoscope lenses are, then you are missing out. They're glasses with fractal cut glass that distort your vision in order to see the world with psychedelic imagery wherever you look!
DemVibes provides this eyewear in two different forms: glasses and goggles. Both are surprisingly durable and significantly lighter than others on the market, despite their larger than average lens size.
I recommend the heavy-duty goggles to the more hardcore festival-goers due to the all around eye coverage that can withstand the most dusty of settings. With the adjustable strap, it would be a feat to lose these. Whether you wear them on your head, over your eyes or just around your neck, you're sure to be the life of the party wherever you go with these babies.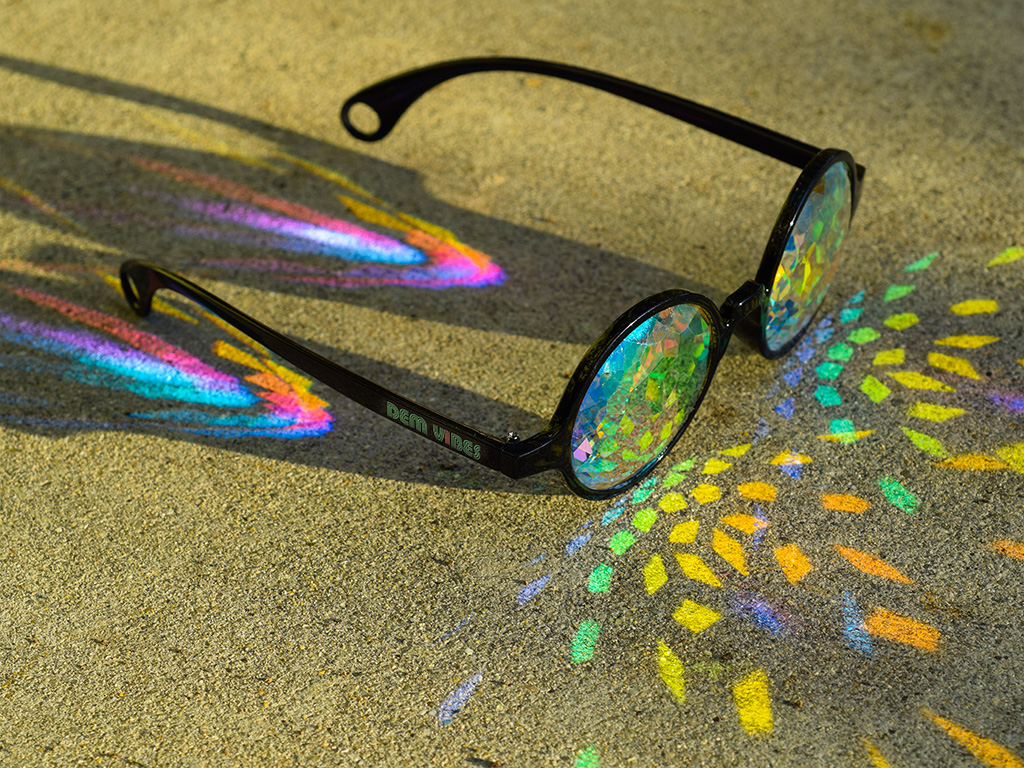 If you're using these in not as harsh of weather conditions, I'd suggest opting for the glasses for an easier stowaway and a smaller price.
Whatever style you decide on, one things for sure: these will melt your face with psychedelic rainbow coloring.
I have found that most women's rave clothing tend to have completely unrealistic standards of the female body. I would order at least two sizes larger than needed to make sure the fabric wouldn't cut into me.
Thankfully, this is not the case with the female section of DemVibes. I ordered my usual size and to my delight, the fabric wasn't see-through, the seams didn't create rolls that I didn't even know I had and every outfit was extremely comfortable with soft yet durable fabric! And ladies, there is no need to worry about that unwanted camel-toe, for a lack of better words, because they include that extra diamond shaped patch of fabric in the crotch.
My only forewarning is to women on the taller end of the spectrum. I would recommend getting a size up, especially in the one-pieces, just to make sure you could fit the straps around your neck comfortably.

The male clothing reflects the same vibrant colors that are displayed on DemVibes. The shirts are extremely comfortable, even before the first wash, and don't lose their vibrant colors over time. The thin fabric makes these shirts ideal for the hot festival season, no matter how hard you're steppin'.
Fur hoods have quickly become all the rage at most festivals. Fortunately, you can join in on this fad for a relatively cheap price. The LED lights in the furry hood from DemVibes provide an astonishingly bright display of colors.
With the almost weightless remote hidden in the paw pocket of the hood, you can rave with or without the lights discreetly.
Although not as soft as some of the other hoods on the market, its low price, bright LED lights and light weight, make this furry hood stand out amongst the rest.

If you need edgy and durable festival gear within two days, DemVibes is the store for you. Their unbeatable customer service will make sure of it!