I'm not even sure where to start… if you've already seen Above & Beyond before this past weekend, then you're probably already miles ahead of me. For someone claiming to be so embedded in the world of electronic music, the fact that I hadn't seen Above & Beyond in any capacity before this past weekend must seem like a farce.
When I was invited by live streaming company Livit to come see Above & Beyond's acoustic performance at the iconic Hollywood Bowl last Saturday, it was simply a no-brainer. Apart from being one of the world's most acclaimed trios, electronic or otherwise, this was their acoustic show; the metaphorical Mona Lisa of their musical persuasion, the raison d'etre for their entire musical persuasion. Though other groups like Nero have performed with orchestras and done acoustic performances, no one else has been able to make it into an actual tour other than Above & Beyond.
On the other hand, you have the Hollywood Bowl, home to a variety of extremely important performers and performances over the years. For this show, Above & Beyond had sold out the venue, maxing out at a capacity of over 17,000 individuals. The energy, as they say, was palpable.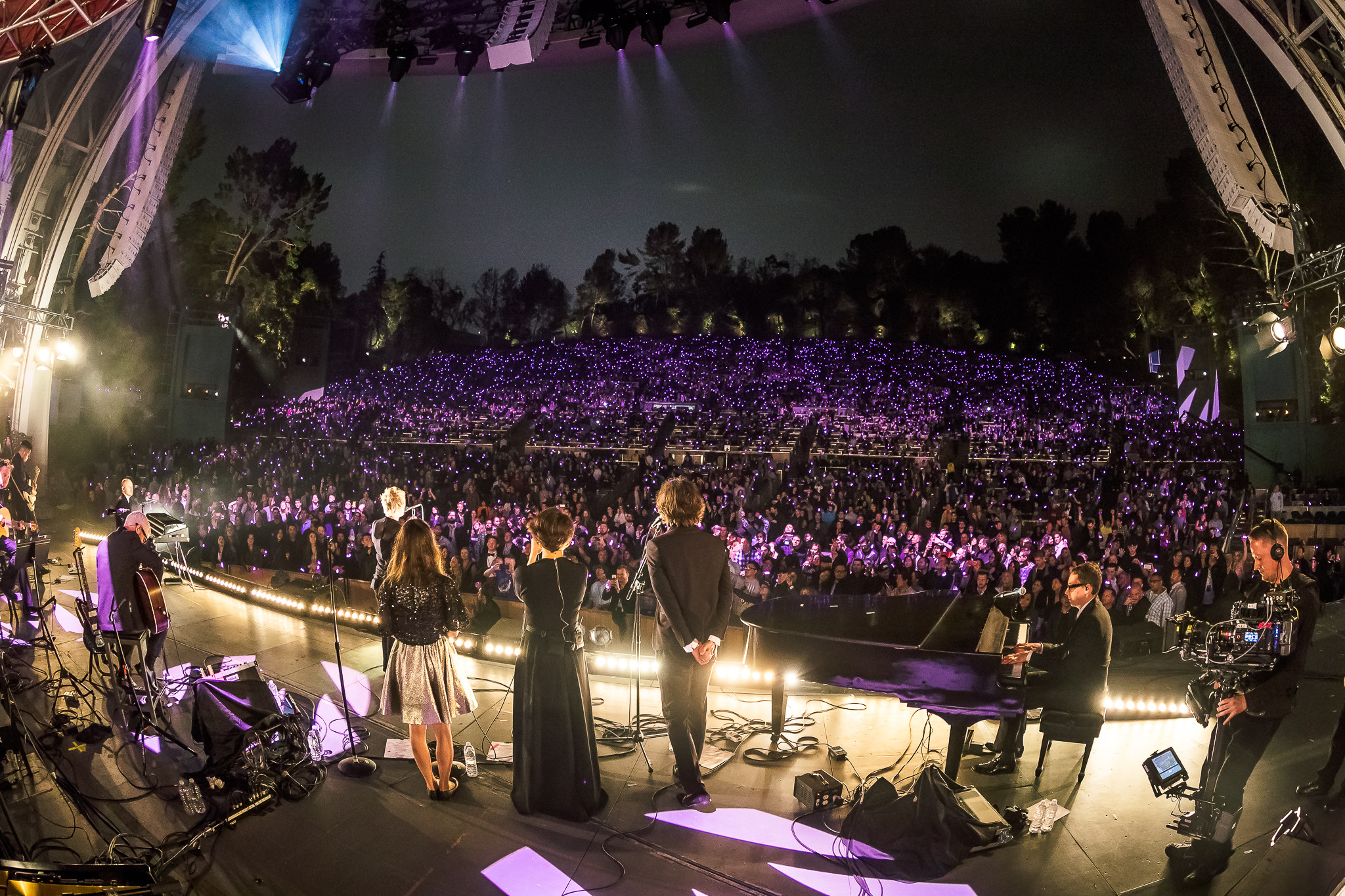 Once the opener concluded, there was a half hour wait before Above & Beyond came on. During this time, my sponsor for the event, Livit, brought my friend and me a gift of wine and snacks, which we gratefully finished in the next half hour.
Promptly at 8:45, the 18-piece band and Above & Beyond made their way out onto the stage, and started with "Hello," straight into "We Are All We Need" and "Blue Sky Action." I cannot possibly exaggerate the intense emotions coming from everyone in the crowd. As someone who has never seen them perform before, I was overcome with similar emotions and I could definitely understand how some people connect so deeply with their music.
At 9:15, my friend and I regrouped with the Livit team, whereby we were lead down to the green room of the Hollywood Bowl and allowed to test out the Oculus they had set up. Livit is a company that provides live, 360 streaming services for events and users on a peer-to-peer mobile platform. In this case, however, they had set up two 4K 360 cameras on stage, recording audio in 11.1 surround. This feed was being recorded so that Above & Beyond could remaster their audio at a later time, and the footage from that night will make its way into the forthcoming Above & Beyond movie.
After being way too entertained by the Oculus in the green room, we were led out to some seats that had been reserved for us close to the front of the venue, where we remained for the rest of the performance, which they closed with "Sun & Moon."
Going into their performance, the only songs that I knew well were "Blue Sky Action" and "Sun & Moon," two of the most popular songs of their career. Leaving their performance, I still don't know the names of most of their songs, but I can tell you that I appreciate them much, much more. The seamless integration of classical and acoustic elements into their performance shows the dedication and commitment to their craft that so many young producers seem to be lacking. For Above & Beyond, this music really is an artform – more than just a paycheck and some wavetables on a DAW.
Above & Beyond evoke their namesake each and every time they go on stage, going above & beyond for each and every fan. It's not something that I will soon forget.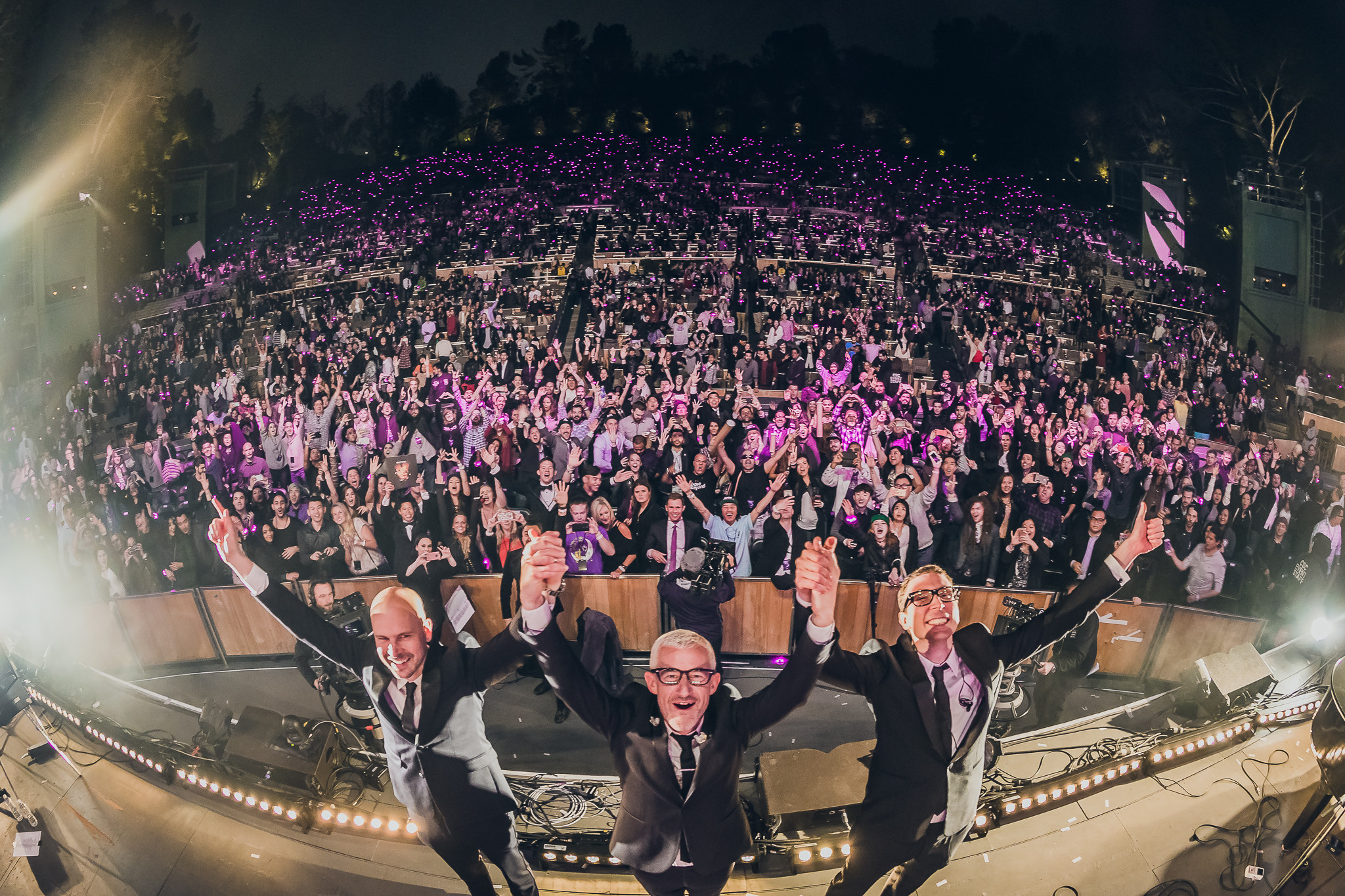 Above & Beyond is releasing Acoustic II this Friday on Anjunabeats/Ultra Music. It can be pre-ordered here, and you'll instantly receive acoustic versions of "Hello," "We Are All We Need," and "Another Chance."
I owe a massive thanks to Livit, without which I would not have attended the show.
Livit is the first mobile, live virtual reality platform that delivers full-service content streaming, hosting and monetization platform across iOS, Android, Apple TV and the web. Through a new partnership with NOMOBO, the free app will be integrated into hundreds of concerts and events around the world over the next few months, such as Tomorrowland, Ultra Music Festival, The Flying Dutch and the Isle of Man TT Race. 
For more information about Livit, visit their website.
Images couresy of Rukes