Seven Lions made national news this week (okay, he was trending on Facebook) when he announced his new "Journey" Tour. Seven Lions has never been known to do anything half-assed and so fans have had ample reason to be hyped about this announcement. As sponsors for the tour, Your EDM is happy to announce the supporting artists for the journey.
Get ready for pulse-pounding sets from Pegboard Nerds, Grum, and Unlike Pluto. (Support varies by date.)
Tickets are on-sale now here, grab them while they're hot!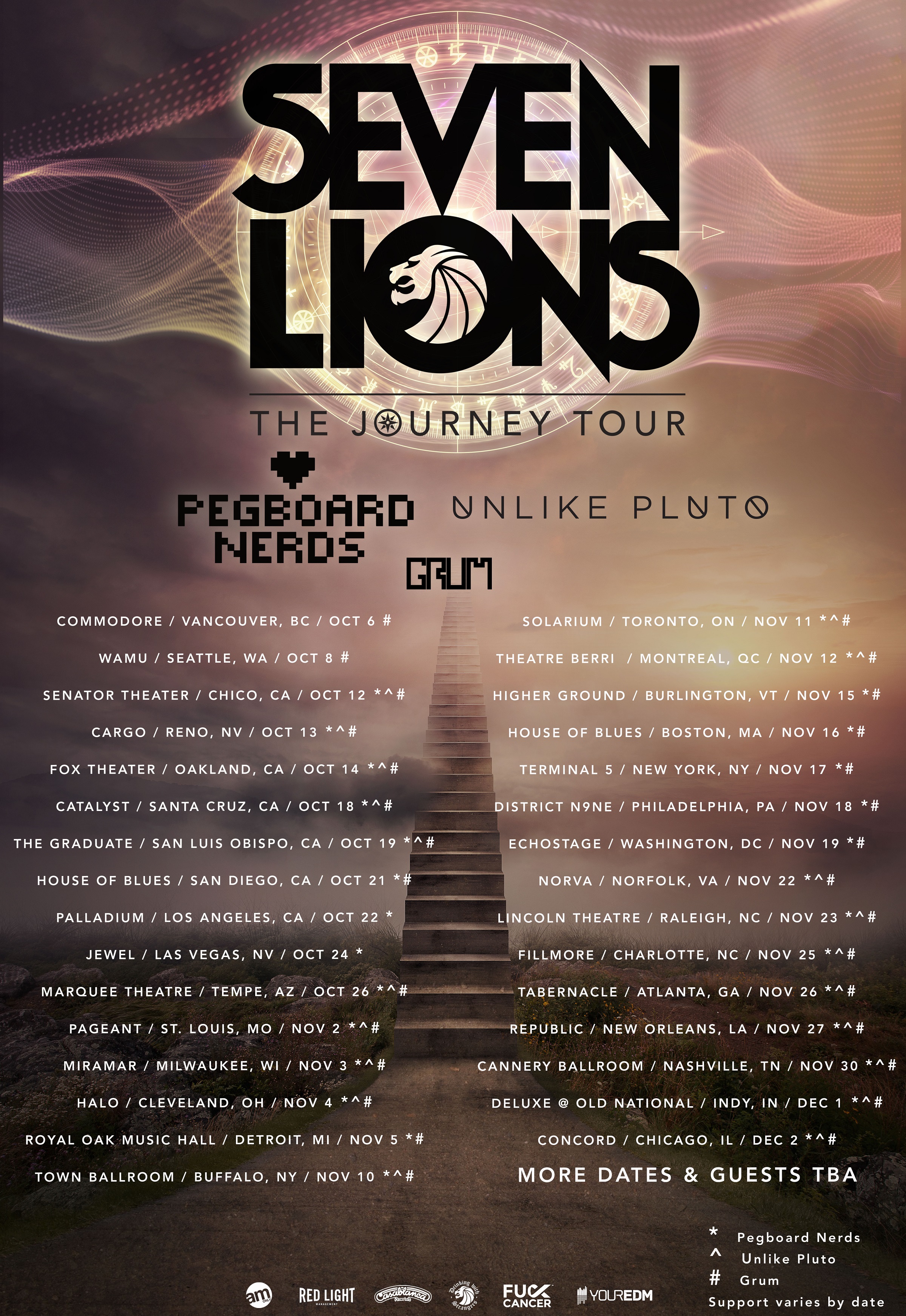 In addition to announcing the supporting artists for his tour, we also get to premiere this brand new remix of Seven Lions' "Coming Home" by none other than 3LAU.
"Coming Home" was definitely the most out-of-character track on Seven Lions' most recent EP; however, for those intimately familiar with Seven Lions, this track couldn't have made more sense. Still, 3LAU felt that it needed a dancier vibe, and he came through with flying colors. Adding a more EDM-inspired bassline and some fatter drums, "Coming Home" becomes an entirely new track for fans to fall in love with.
Listen below!