Insomniac Events prides itself on cornering every genre and market in dance music, so it's only logical that it has brands denoting specific genres. Dreamstate is its rather new trance brand, and Basscon covers hard dance genres; Bassrush is the longest-running subsidiary brand of Insomniac, covering styles ranging from dubstep and trap to drum & bass.
Two weekends ago, Insomniac launched a new festival installation called Project Z. The one-day event brought together two immaculate brands – Basscon and Bassrush – for an epic festival the likes of which had never been seen in California before. Two stages and one night of heavy music set the stage for tens of thousands of ravers to enter and leave with ringing ears, sore necks, and one hell of a memory.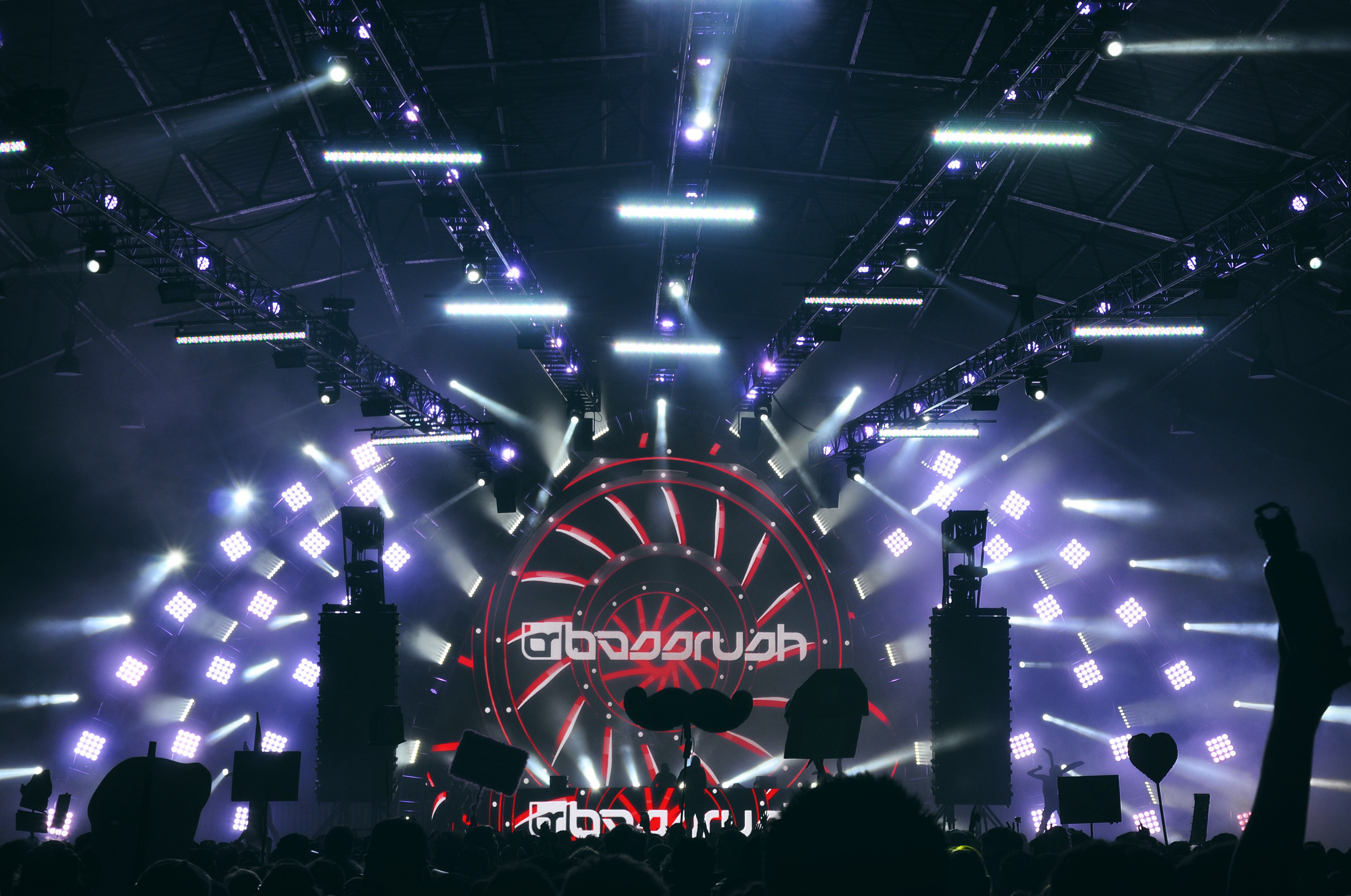 First up is Bassrush – my bread and butter. I've been going to Bassrush shows in Southern California for I can't remember how long, and if I'm going to an Insomniac festival for even one day, I make sure it's the Bassrush day. The lineup for this festival was just enough to make me wet my pants, featuring DnB legends Noisia, dubstep dons Doctor P b2b Funtcase b2b Cookie Monsta, as well as Party Thieves, Lookas, Snails and more to round out the night.
The stage production was immaculate and the crowd could not have been better. My only gripe, and this happens with every Bassrush event unfortunately, is that the crowd thins when a DnB act goes on – even Noisia. Still, it's worth noting that everyone left at that point is a true junglist and should be respected as such. We definitely have our own way of doing things, anyhow.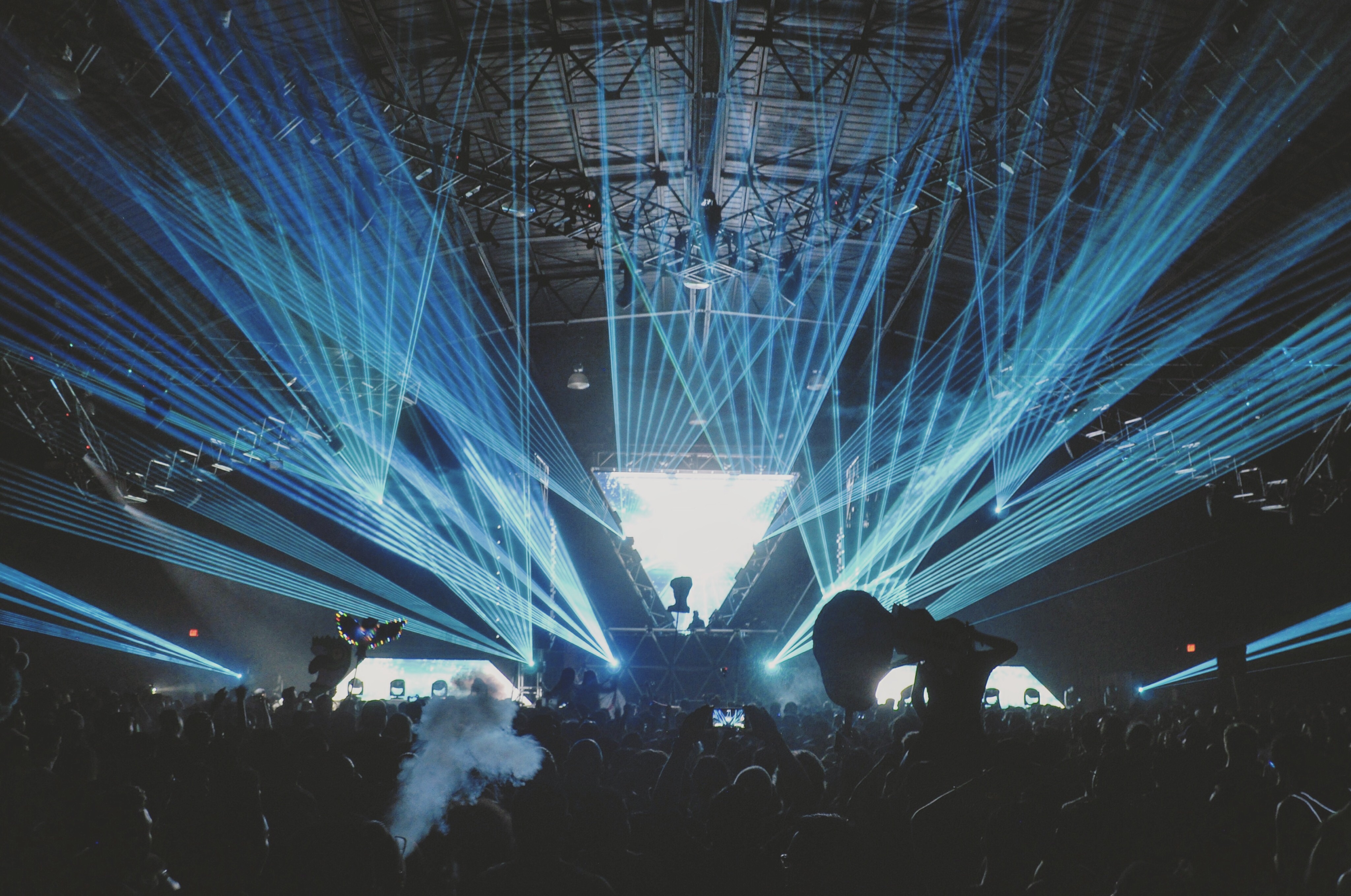 Basscon and its residents are a bit more foreign to me, personally. I'm not a huge follower of the hard dance genres, but seeing as this was a Bassrush versus Basscon event, I knew I had to check it out.
Basscon was housed in Citrus rather than Damus at the NOS Events Center, the smaller of the two hanger stages. It seems that Insomniac was expecting a smaller crowd for Basscon, which there was, objectively, but the stage still ended up packed at points, especially for headliners Darren Styles & Gammer.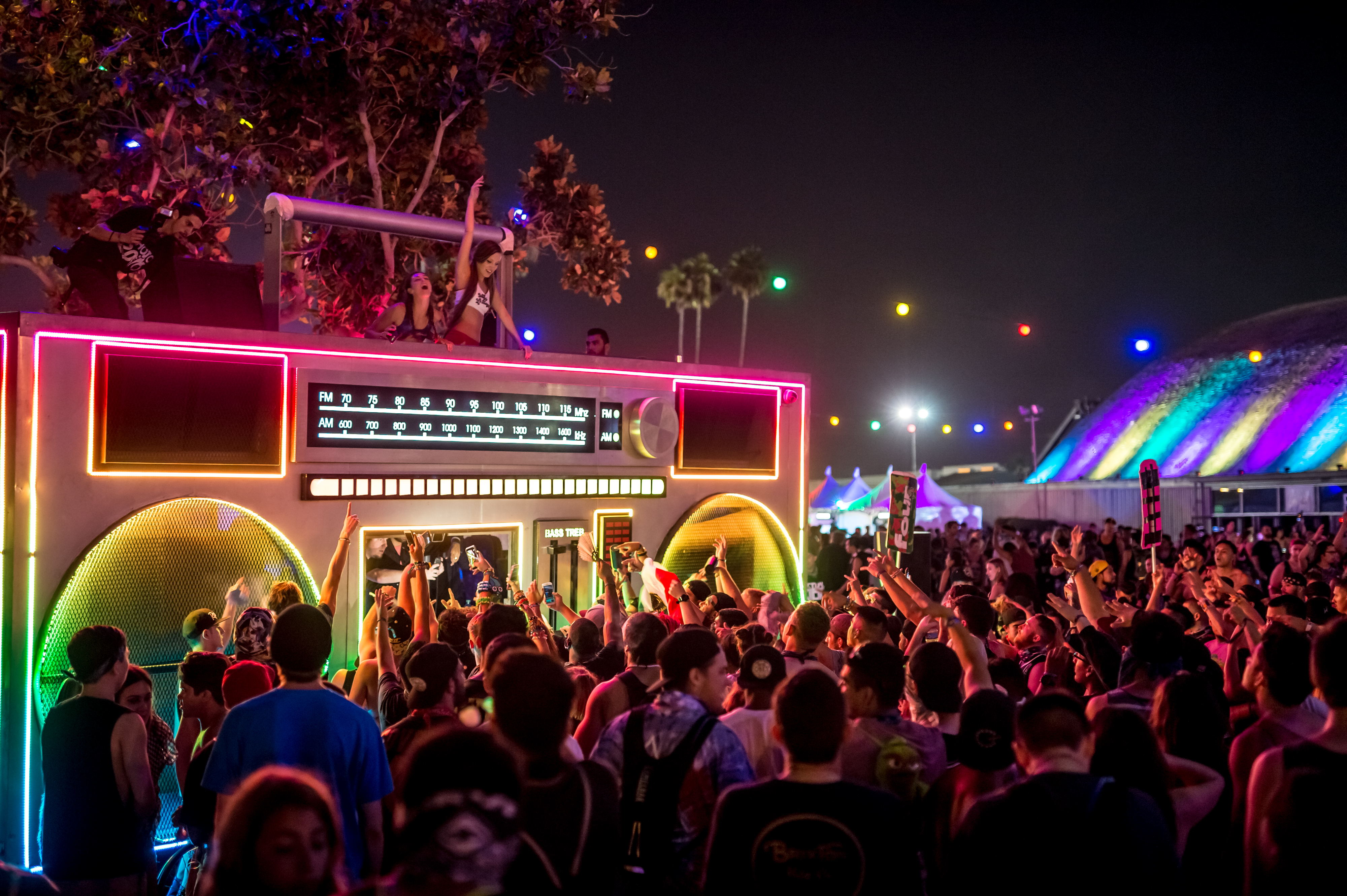 When I wasn't at the Basscon or Bassrush stages, I was at the Boombox Artcar. For a lineup that was just announced the day before, the acts were impeccably curated. Featuring sets from future dynamos like Fawks, SAYMYNAME and YDG, the artcar was popping all night long. There was even a special Funtcase set as Haze going down before his triple back-to-back later that night. Even Junkie Kid came on at the very end for a set that had people sweating and grasping for more energy.
I can confidently say that the worst part of the event was the line to get in – and that's pretty damn standard. That being said, the event ran smoothly and without incident and everyone went home with a huge smile on their face.
The next Insomniac SoCal event is Nocturnal Wonderland. Find more info here.
Images courtesy of Jake West For Insomniac & Zoë Politis