New information was released on Tuesday by Global Web Index that indicates over 75% of teenagers in the UK use popular social media app Snapchat. As the chart below shows, users aged 16- through 19-years-old are also remarkably common in such countries as Ireland, Singapore, Sweden, Turkey and Australia.
As Snapchat readies itself to go public, the Snap Inc. IPO is hoping to solidify its interest in certain demographics and circles. Lucky for them, it appears that those on the younger side have taken to it in droves, not to mention many of the most active countries being relatively wealthy.
Check below for a complete list of the most active countries for teen Snapchat usage.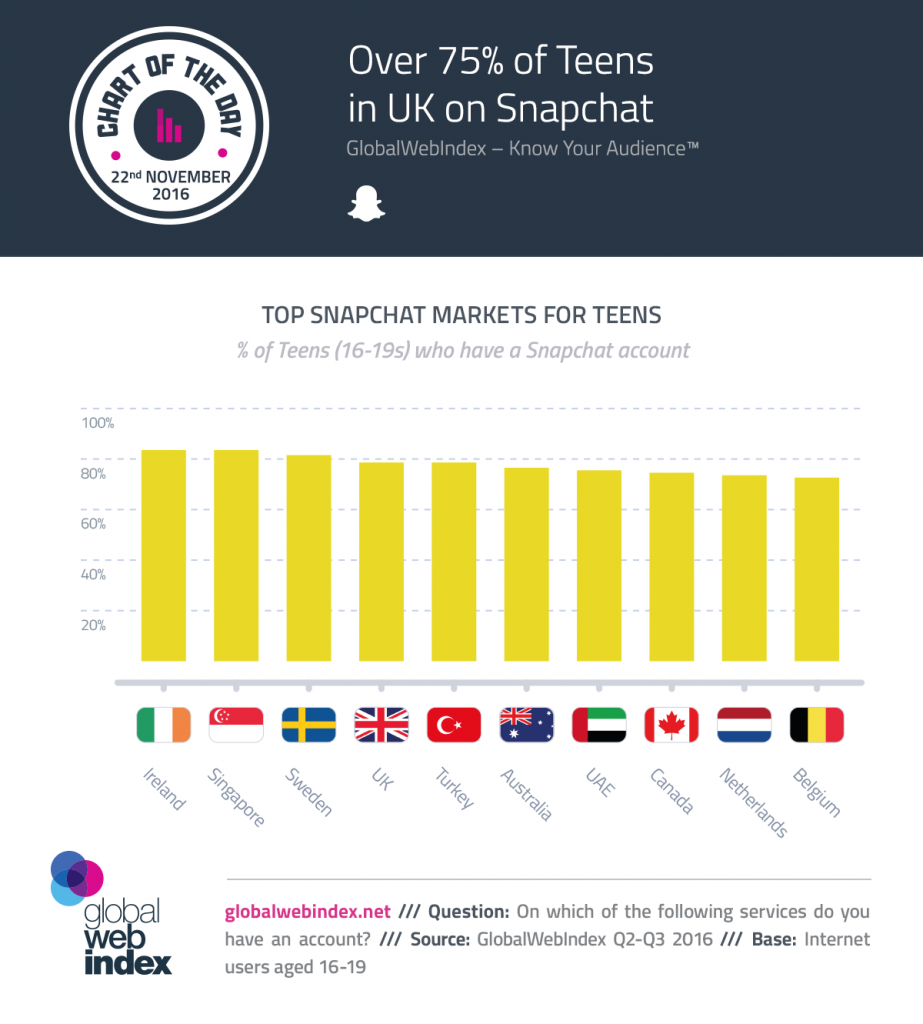 Source: We Are Social